Cure Emphysema Naturally (120+ COPD remedies from around the web)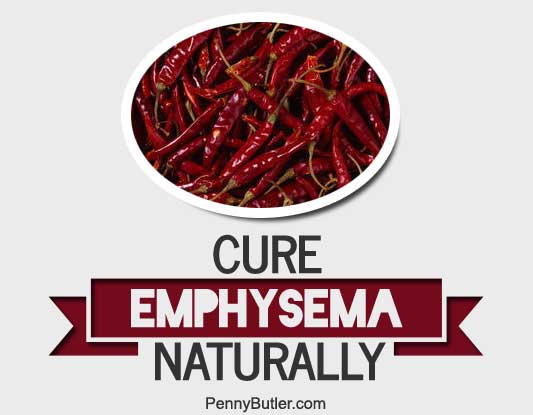 Remember that everyone is different; our unique cell health, lifestyles, environments, etc. all play a role in both cause & cure. I suggest reading over everyone's suggestions, & seeing if there are things that resonate with you & jot them down. Become an expert in you. Research more about methods you have chosen to see if it will have negative interactions with your medication or if it leads you down another path that might be more helpful. Follow where the research takes you – take an interest in your own well-being. The answers are everywhere, we just have to sort through them to figure out which ones are relevant to us & our unique circumstances. We can only do what we can do with the resources we have available to us, in the lifestyle we are in, and in the unique environments & situations we are in. There are many things on this list I wouldn't even try based on who I am as an individual with my own unique belief-systems, on my own journey. I look at what might be a step 'towards' health, that fits in with my knowledge so far, and that's what I try. I generally try a new thing every week, and it takes a few months to see results, and sometimes I've already quit a method because I don't feel it's for me. I guess what I'm saying, is don't make it hard. Learn about your body & mind, do what you 'can' do, focus on baby-steps towards health and bit-by-bit, try to get rid of the stress in your life. Free yourself. Allow yourself to make mistakes. This is a difficult diagnosis for any of us, but the thing that makes it even harder is our own negative attitudes towards life & change.
Last Update to this post: March 2nd, 2014
(SEE VERY BOTTOM OF ARTICLE FOR THE PLACES I'VE SCOURED SO FAR & ACTUAL REFERENCES/LINKS TO ORIGINAL SOURCES)
The research so far has been a combination of the following results:
Diet, Parasites, Herbs, Chinese Medicine, Water, Supplements, Mindset, Gratitude, Spiritual, Hydrogen Peroxide, Detox, Breathing, Exercise, Mold/Fungus Cleanup, Clothing, and Future Research
You can heal yourself of ANYTHING, any illness or dis-ease. Just STOP doing what made you sick, and START doing what will Create Powerful Health. There are NO incurable diseases, NONE. Take RESPONSIBILITY, and be willing to CHANGE, and you can heal yourself of anything.
~ Dr Richard Schulze
Diet:
Limit Nitrite & Nitrate exposure (especially Cured Meats & Preserved Foods)
(67) Marco Di Segni – Facebook Post to COPD Group (68) Nitrates – Nitrites – Foodsmart.govt.nz (69) Nitrite and Nitrate in Human Health and Disease – by AnnMarie Kocher, Joseph Loscalzo (70) Nitrate and Nitrite – The story of the Icelandic smoked mutton – DiabetesAndEnvironment.org (71) Epidemilogical trends strongly suggest exposures as etiologic agents in the pathogenesis of sporadic Alzheimer's disease, diabetes mellitus, and non-alcoholic steatohepatitis. – PubMed.gov (72) Nitrite and Nitrate in Human Health and Disease – by AnnMarie Kocher, Joseph Loscalzo
High Nitrite & Nitrate Food Sources:

A safe daily limit, known as the Acceptable Daily Intake (ADI), has been set for the amount of nitrite we eat.
Nutshell version from Penny: Avoid processed meats & food, filter your drinking water, and eat plenty of fresh fruit & vegetables that are high in vitamin c & vitamin e, limiting the high nitrate vegetables to small daily amounts.
Important note:cigarettes contribute to your daily exposure as well as air pollution, toxic chemicals, dust, potentially your workplace, fertilizers in our food sources, heating, & so much more (honestly far too varied & broad to list all on this one page). I'm going to have to create a new article just on nitrites & nitrates to cover everything. But basically.. we especially need to have a high intake of "dietary" vitamin C and to limit our exposure to nitrite & nitrate as much as we can.
Parasites:
(More from Hulda Clark – extract from The Cure for All Diseases)
Killing parasites, removing pollutants and clearing gallstones and kidney stones from your body is a powerful combination of treatments. It is so powerful you can change yourself into a new person in half a year. And then go on improving for years more.
We have only two problems: parasites and pollutants.
Parasites are things that live on us, using up our food and giving us their wastes. Pollutants are toxic things in us making it difficult for our organs to do their work.
These two things are responsible for all our other problems.
Our bodies have been trying to rid us of these by making stones, making secretions, giving us swellings, inflammations and benign tumors. We develop deficiencies and disabilities.
Finally, some permanent damage is done. Our hair turns gray, we develop cataracts, the spine bends, nerves and muscles die. We weaken.
Our strategy to undo all this will be a logical one:
First, we will kill all parasites, bacteria, viruses and fungi.
Second, we will remove the toxic molds, metals and chemicals in our foods and body products.
Third, we will clear away and wash away the stones, secretions and debris already formed, that hinder healing.
Fourth, we will use herbs and special food factors to hasten healing, being very careful to use pure products. (These act more quickly when given intravenously but the emphasis in this book will be on oral consumption.)
Finally, for repairs that are beyond our abilities, we will seek help from health and medical professionals. (105)
Herbs: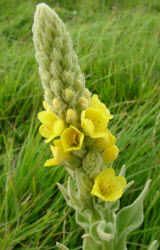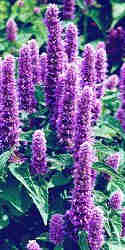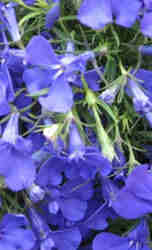 Method:
Chew on a licorice stick (from the root of a licorice plant) to curb nicotine cravings & calm the nerves. (134)
A general medicinal dose is 1-2 cups of licorice tea a day. 1/2 to 1 teasp. of

licorice root

or powder is infused to 1 cup of boiling water. Tincture: 1/2 to 1 teasp. twice a day. For therapeutic use, it is recommended that licorice be taken before meals. (135)
A formula made by combining liquid extracts of oat seed (50%), licorice root (25%), and lobelia (25%) is reported to be particularly useful in overcoming tobacco addiction. Licorice root is included to help with cleaning the lungs & promoting adrenal gland function. (136)
Result:
Licorice can help to calm the nerves. Several years ago, I had a man call and asked if I had anything that would help him give up smoking, as he had quit smoking that morning and was having severe withdrawal symptoms. As we had just dug some licorice and had it drying, I offered him a stick that we had cut into 8cm lengths (similar length and size as a cigarette) and suggested he hold it in his mouth like a cigarette and suck the end. Within a couple of minutes of giving him the stick to smoke, his nerves had calmed down, and he said he no longer had the desire for a cigarette. For the next 10 minutes, he kept sucking on the stick, and looking at it, wondering why it did not have smoke coming from it! He was able to kick the habit of smoking. I have shared this incident with other people, who have done likewise and given up smoking. A licorice stick can be used over and over, many times, whenever the quitter has the urge to light a cigarette. (137)
Research shows its usefulness as an expectorant and a cough suppressant, with action resembling codeine. (138)
Licorice has been given many remedial applications: coughs, colds, wheezing, lung complaints, hoarseness, mucus congestion, tonsillitis, abdominal pain, nausea, poor appetite, fatigue, food poisoning, fevers, fluid retention, edema, burning urine and kidney, bladder ailments, gall stones, allergies, cancers and melanomas, conjunctivitis, earache, toothache, age spots, senility, hyperglycemia, menstrual discomforts, vaginal thrush, endometriosis, infertility, candida, ankylosing spondylitis, muscular dystrophy, skin allergies, hemorrhoids, mouth ulcers, nervous tension, insomnia and anxiety, depression, hysteria, indigestion and gastritis, diabetes, drug withdrawal, malaria, inflammations, cramps, Addison's and Parkinson's diseases, epilepsy, poor circulation, to lower cholesterol, headaches, earache, herpes, wounds, burns, cold sores, psoriasis, carbuncles, syphilis, abscesses, shingles, and to fight staphylococci. (139)
Chinese Medicine / Herbs:
Water:
Supplements:
Mindset:
Emphysema: "You are not doing things your way. Doing what others say is right for you because you are not devoted to yourself and doing for yourself first. Not able to be yourself." (191) The Body is the Barometer of the Soul, So Be Your Own Doctor II – Annette Noontil book
Lungs: Make sure you are doing things your way. (192) The Body is the Barometer of the Soul, So Be Your Own Doctor II – Annette Noontil book
Lung Cancer: Self destruction. Not being devoted to yourself enough to resist others telling you how to do things. Giving in and doing things their way. (193) The Body is the Barometer of the Soul, So Be Your Own Doctor II – Annette Noontil book
Lung Disease: Failing to Fully Take in Life due to Feelings of Unworthiness (see also: Spirituality) (194) Spiritual Reasons for the Top 10 Causes of Death
Gratitude
: Man healed himself of double pneumonia within 24 hours by dwelling upon one sentence of gratitude every hour: "Thank you God for all the blessings I have and for all the blessings I am receiving." (source: unknown)
Problems with the lungs represent depression, grief, and fear of taking in life, not feeling worthy of living life fully.
(195)
p106
The fifth chakra closes down because people are afraid to stand up and speak up for themselves. They are afraid to speak their own truth. They do not trust the world with what they have to say and they do not trust themselves to go ahead and say it. Sacrificing one's own true expression results in loss of identify and loss of self while trying to please others. All this results in loss of trust in self and life. (196) The Rapid Healing Technique: The Tools For Transformation by Jerriann J. Taber p123
Spirituality:
LUNG DISEASE… (197) Spiritual Reasons for the Top 10 Causes of Death
Failing to Fully Take in Life due to Feelings of Unworthiness
Every moment we make a choice of how much life we take in by every breath we take. Air contains the only vital life force that we need constantly (ten minutes without air and most people die). Significantly our breath is also the only physical function that we have complete and conscious control over. That happens because by choosing the quality of our breath we are given the opportunity to choose the quality of our life. When we breathe deeply, we nourish our body profoundly. When we fail to do so, we slowly starve ourselves.
Breathing disorders, like eating disorders, are a reflection of an individual's beliefs about their worthiness to receive the nourishment that gives life. Those who cannot breathe deeply cannot live fully. Those who cannot live fully usually come from a place of mistakenly believing they are not worthy. The truth is everyone is a child of God and it is that and that alone that makes everyone worthy of life.
Hydrogen Peroxide:
Method:
Hydrogen Peroxide (15 drops of 35% in 6 oz of apple cider and drink). (198)
Hydrogen Peroxide (5-6 drops of 29% in morning). (199)
Hydrogen Peroxide (spray – dosage?) (200)
Result:
"A friend of mine wrote an ebook on how his father-in-law beat COPD & emphysema in six weeks with h202 (hydrogen peroxide). This was over 20 years ago and he is still alive also he continued to smoke. This is who I learned of H202 from. I put 15 drops of 35% in 6 oz of apple cider and drink. I first did the drop treatment for six weeks but only once a day. I don't do it daily even and Wow-I don't have to take the pills anymore. The achiness and early arthritic soreness in my body that I've felt for a number of years is Gone. No more muscle spasms either. Hallelujah" (201)
"I am drinking 5-6 drops of 29% in the morning only. Difficult to adjust time in afternoon and night. Feel more strength, more stamina. Better Lung function. Nails blister, I am 40 but looks like 30. Face is whiter (previously dark brown/yellow). So far so good. Just the taste a little bit awful when taking in high dosage. I guess I'm going to stick with 6 drops for awhile." – Fred (202)
"just did my first spray this morning. almost instantly felt my breathing more and a little energized" – Cody (203)
Method:
Hydrogen Peroxide notes from Ken (204)
We're not going to use 35% hydrogen peroxide, we're ONLY going to use 3.5% hydrogen peroxide (that's three point five percent). You should read the articles on my site from Bill Munro. He used 3% hydrogen peroxide in a small nasal sprayer and inhaled the mist and cleared himself of lung cancer when he was in his late 70's He's about 89 today and still going strong without a hint of cancer. Personally, I would not use any drug in the sprayer. I would only use 3% hydrogen peroxide or a 50/50 mix of 3% hydrogen peroxide and colloidal silver or just distilled water until I gradually built up the number of inhale sessions and then gradually I would switch over to full 3% hydrogen peroxide. You can use the same nasal sprayer for spraying 3% peroxide into each nostril. I would do only one spray per nostril until I got used to it. You can also spray peroxide into each ear 3 or 4 times.Here's a few more simple ideas to absorb some hydrogen peroxide into your body. (205)

After showering , towel off lightly, and then spray a mist of 3% hydrogen peroxide all over your body (but not your hair which will turn blond) I use a pump handle sprayer (like you see on Windex) in a 16 oz bottle that they sell hydrogen peroxide in at the drugstore.
Buy a few gallons of 35% food grade hydrogen peroxide from Guardian of Eden in Texas and put 2-3 cups in a warm bath of water (about half filled) and soak for 20-30 minutes. Scoot down into the water so it covers your chest. (to make 3.5% peroxide, you take 9 parts of distilled water and add to one part of 35% food grade peroxide)
Get a room nebulizer such as the ultrasonic types which produces an instant mist, yet uses no heat. Put either 50/50 3% peroxide and distilled water or fill it up with 3% peroxide and breathe that mist while sleeping. Start slow and easy. Place the mister in a outside hallway and keep the door open. You need to get used to this GRADUALLY. Over time, bring the vaporizer into the room where you sleep. If you cough too much, then cut down the mixture to 50/50 peroxide and distilled water. The idea is to be able to sleep comfortably but still breathe a steady, tiny TRICKLE of fine misted peroixde into your lungs. You'll cough a lot in the beginning and bring up a lot of junk, so you need to start very gradually and build up to 3% concentration.
If you got an ozone machine, you could make and drink ozonated water daily. Also take a teaspoon of ozonated olive oil daily, and breathe the mist from ozone that is first bubbled through olive oil.
I would get Hulda Clark's books and also the book on hydrogen peroxide by Dr William Douglass. If you can find someone in your area who administers hydrogen peroxide intravenously, you will speed up your recovery process.
Taking MSM (methyl sulfonyl methane) might be a good idea as it has a reputation for re-building cells walls back to their original elasticity. You can get that at a health food store.
Result:
No response from the initial asker, but based on this, I've started adding hydrogen peroxide 3% to my own essential oil diffuser
Detox:
Brett Wilsey, 70, was congested most of the time, had chronic sinus problems, was getting allergy shots for dust and mold, and was on several inhalers for this asthma plus emphysema. He had asthma for 8 years.
He had oxalate, urate, and all three phosphate variety crystals in his kidneys. He was started on kidney herbs. His blood test showed high "total carbon dioxide" or "carbonate" showing that his air exchange was not good. His potassium was low, showing that his adrenals couldn't keep his electrolytes (sodium, potassium and chloride) regulated, in turn, giving him muscle weakness.
His LDH was very high, showing that his heart muscle) was in distress, too. Fortunately, his RBC was slightly elevated, to help with oxygen delivery.
His eosinophil count was high, as is the rule for asthmatics since they all have Ascaris worms. Besides Ascaris, he had pancreatic and intestinal flukes in his lungs (!) plus Heterakis (a chicken roundworm), human hookworm, and Prosthogonimus, another fluke.
He was started on the parasite herbs. Two weeks later he felt a lot better although he still had some Ascaris. He was toxic with barium and hafnium (which were traced to his dentures) nickel, tin, rhenium. He stopped using commercial "denture-soak."
His wife stopped using hair spray and they started leaving the car out of the garage and walked around to the front door, instead of using the attached garage. He also started drinking homemade comfrey tea. This made him feel still better.
When he removed his watch he got rid of his nickel source. Nickel has an affinity for lungs (as well as prostate and skin). He was now down to one puff of inhaler instead of two, only four times a day instead of hourly. He could breathe deeper than before. Then the lead in his water was found and traced to a single "sweated" joint in the pipes. He was started on food grade hydrogen peroxide, working up a drop at a time; now his cough became 'productive', he was coughing up a lot.
He got the plumbing fixed and did a liver cleanse after which his fatigue lifted. He couldn't stop laughing and joking about the "emphysema" he was so worried over earlier. p. 139 (206) The Cure for All Diseases – Hulda Regehr Clark, Ph.D book
—
After you have found the parasite interlopers hiding in your body you can kill them electronically. And after you have identified the pollutants stuck in your organs you can stop eating them, breathing them or putting them on yourself. In response, your body will begin to heal.
Heal from multiple sclerosis, emphysema, myasthenia? Yes!! Some healing will be swift. Some healing will be slow. P46 (207) The Cure for All Diseases – Hulda Regehr Clark, Ph.D book
Breathing:
If your breathing muscles are weakened or paralyzed, how deeply you breathe and your ability to cough or blow are affected.
Method:
Lie on your side, with the side that you think is "gunky" facing up. (233)
Have a helper cup his or her hands and essentially pretend he or she is playing the bongo drums on your rib cage. The "cupping" is important. It's what creates the effect that breaks and shakes the secretions loose. The sound should be hollow, almost like a "galloping." If your helper's hands are too flat, you'll hear a slapping noise; it will hurt, and you'll end up red and sore. (234)
Result:
Loosens gunk in the lungs. (235)
Exercise:
Mold/Mould Fungus Cleanup:
Clothing:
Research in Progress:
Sources/References:
Join the Conversation COPD Facebook Group (280) COPD Treatments Facebook Group– admin: Greg Miller, author of How I cured my Mom's Emphysema
Read my list of Saved Conversations from the COPD Group (281) Conversations about COPD

Site Notifications/Chat: 
Videos: