Vaccinated vs Unvaccinated (Study)
Recent court documents put to the US Supreme Court shows strong evidence of the serious causal connection between vaccines and chronic illness.
One of the cases starts with this statement:
"The international pharmaceutical industry that produces vaccines has a long-history of scientific corruption and conflicts of interest. In short, it is a trillion dollar industry that uses aborted babies to manufacture certain vaccines, adds known neurotoxins such as aluminum and mercury to vaccines, specifically engineers newer vaccines to manipulate human DNA, and then summarily labels every single one of their finished products "safe", without any mathematical proof that would comply with the scientific method". (01) Case 2:20-cv-02470-WBS-JDP Document 16-6 Filed 12/29/20 – Court Documents – https://informedconsentdefense.files.wordpress.com/2020/12/16-6.pdf
You can view all the Case Documents on InformedConsentDefense.org
Corroborating evidence submitted, was the recently published 'vaccinated versus unvaccinated' study (2020) by Paediatrician Paul Thomas (author of "The Vaccine-Friendly Plan") and James LyonsWeiler (author of "Cures vs Profits").
Nutshell of study: "Dr. Paul Thomas, MD (paediatrician) was asked by the Oregon Medical Board to prove his alternative vaccine plan (as laid out in his book 'The Vaccine-Friendly Plan'), and so he gathered data from his patients, comparing the vaccinated with the unvaccinated. The data shows that unvaccinated pediatric patients (kids) in his practice are significantly healthier overall than the vaccinated. After publishing the most significant real-world, peer-reviewed study* showing data, over time, that children receiving fewer vaccines were healthier than those following the CDC vaccine schedule, the Oregon Medical Board (OMB), emergently and without filing charges, took his license, and the Journal retracted the paper. (02) Oregon Medical Board Suspends Dr. Paul Thomas for Practicing Informed Consent – PDF – https://olis.oregonlegislature.gov/liz/2021R1/Downloads/PublicTestimonyDocument/23422 – March, 2021 (03) Oregon Medical Board – Thomas, Paul Norman, MD – License Verification Details https://omb.oregon.gov/Clients/ORMB/Public/VerificationDetails.aspx?EntityID=1459035 (04) Dr. Paul's Fight for Medical Freedom https://www.drpaulsfight.com/
The Control Group
I cherry-picked the ones with "ZERO" to highlight here. Download the full document for completed study results. (https://www.thecontrolgroup.org/)
Zero asthma in adults who were never vaccinated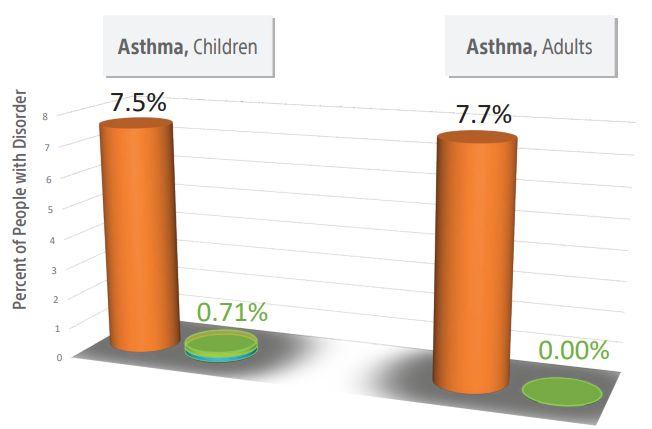 Browse other Zero's (Click image to open in lightbox window):
(Arthritis 0%, Cancer 0%, Diabetes 0%, Heart Disease 0%)
Dr Paul Thomas:
Research:
James Lyons-Weiler :
Related Journal Publications:
Related Posts: Rigged-Vaccines
History of Vaccines:
"COVID" "Vaccines":
Ingredients
Corruption
mRNA-Specific: (Pfizer, Moderna)
Worsened outcomes for "Vaccinated"
Many more in:
Category "Rigged-Vaccines", Category "Victims"
Posts tagged "Pfizer", Posts tagged "Vaccines", Posts tagged "Conflict$"
In short: disgusting, criminal enterprises that care about profit and deception over anyone's health.
Site Notifications/Chat: 
Videos: