Provisional & Still in Ongoing Clinical Trial
Research valid as at 24 October 2021
Index of Downloadable Refs:
"List of Verifiable References"
Mass inoculations without full vaccine approval?
After almost 5 billion doses of Covid vaccines have been administered worldwide, governments and health authorities continue to claim, that they are safe. Such a statement is dubious, as trials for all Covid vaccines are still ongoing and long-term effects are not yet known.
https://ourworldindata.org/covid-vaccinations
Most health authorities around the world have only granted preliminary approval. The UK granted Temporary Authorization, Australia Provisional Registration, Canada an Interim Order, and the EU Conditional Marketing Authorization (CMA).
"…required to receive a TGA approved COVID-19 vaccine?"
Provisional Approval is not Full Approval – the current COVID-19 vaccines are still part of an ongoing clinical trial and still undergoing evaluation.
As per the TGA website the current COVID-19 vaccines have received 'Provisional Approval' only at this stage which is granted for an initial period of 2 years while there is ongoing monitoring and investigating for any new potential safety issues. I would therefore challenge that there are no TGA approved COVID-19 vaccines as yet as a 'Provisional Approval' is not full approval as they are still undergoing evaluation. The current provisional authorised COVID-19 vaccines are still part of an initial, ongoing clinical trial, and until they have undergone long-term safety and efficacy reviews, cannot be considered safe or effective.
All COVID-19 Vaccines are "Provisional" in Australia. They are not Fully Approved and have not undergone long-term safety or efficacy reviews.
COVID-19 Vaccines only have Provisional (Emergency-Use Only) Authorization in Australia. They have not undergone long-term safety or efficacy reviews, so cannot be considered safe or effective.
Provisional means "Undergoing Evaluation"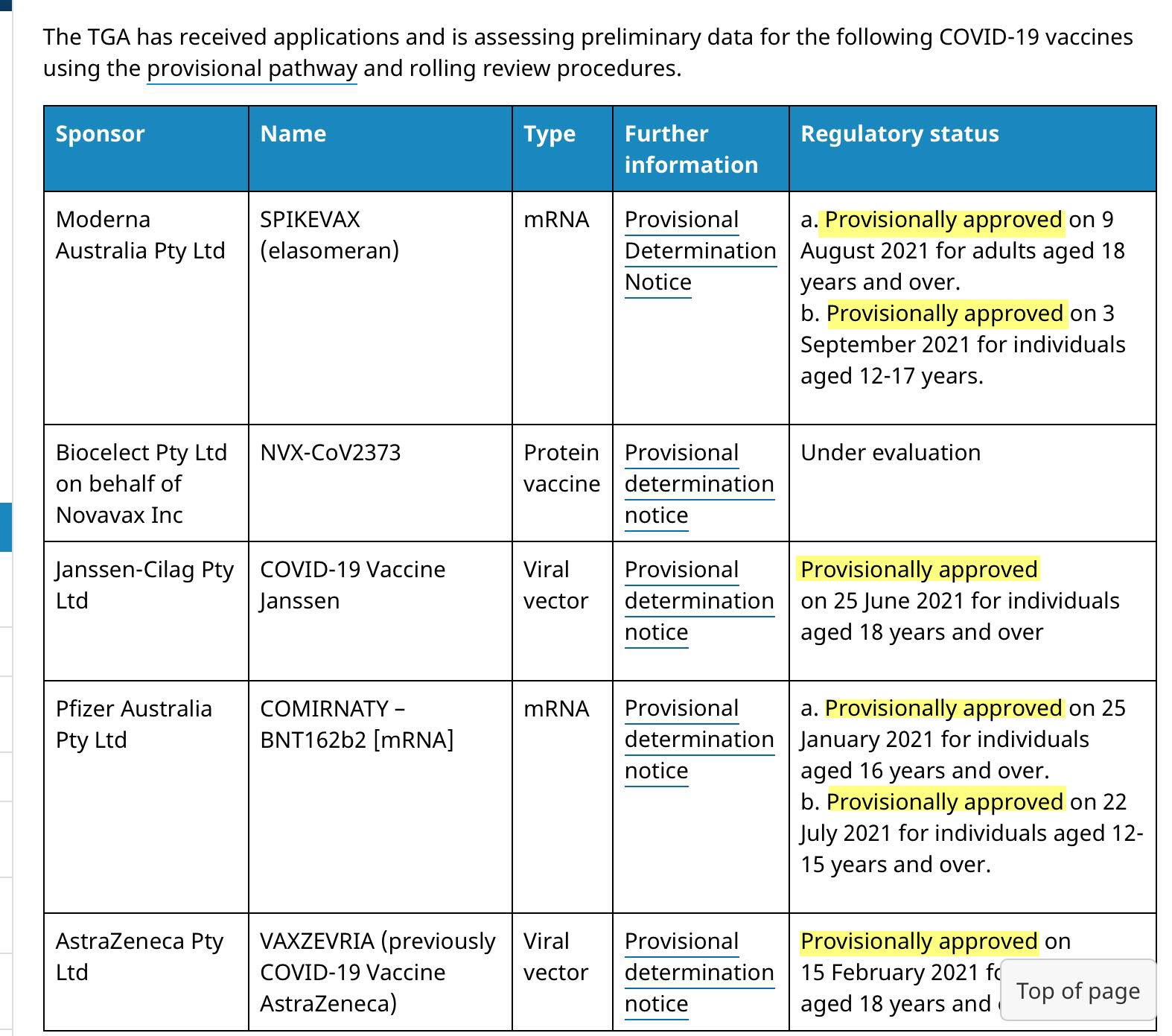 COVID-19 Vaccines only have Provisional (Emergency-Use Only) Authorization in Australia.
https://www.tga.gov.au/covid-19-vaccines-undergoing-evaluation
https://www.tga.gov.au/covid-19-vaccine-provisional-registrations
Provisional Approval is for 2 years to assess long-term impacts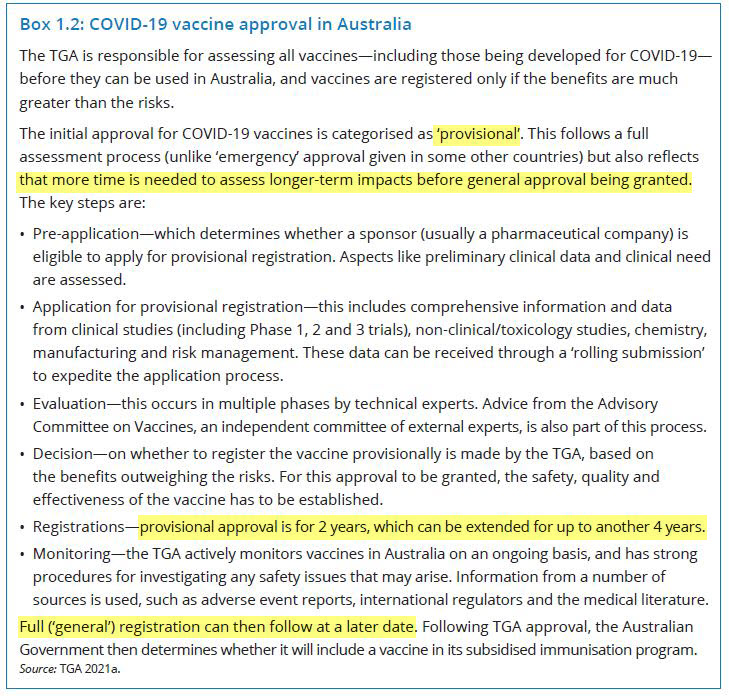 Australian Government: Australian Institute of Health and Welfare – September 10, 2021, Page 15
https://www.aihw.gov.au/reports/burden-of-disease/the-first-year-of-covid-19-in-australia/summary
Australian Government: Department of Health: Therapeutic Goods Administration
https://www.tga.gov.au/covid-19-vaccine-provisional-determinations
All COVID-19 Vaccines are still part of an ongoing Clinical Trial
The vaccines haven't completed clinical trials so cannot be determined safe.
The COVID-19 "vaccines" are experimental, employing a genetic technology called messenger RNA never before used outside of a trial on humans and have never met the safety-level to gain full approval. Ironically, the re-defining of the term "vaccine" to include the messenger RNA gene-modification technology, has made many people believe that the COVID-19 genetic agents are "vaccines" similar to those they have already taken in the past – even though they are unapproved except as an emergency experiment. Legally, those who get these vaccines are unnamed participants in a Stage IV Food and Drug Administration (FDA) trial.
Moreover, a vaccine is supposed to prevent disease. By that definition, these agents are not vaccines. They are more properly termed "experimental unapproved genetic agents." By admission of the manufacturers themselves, these products are only manufactured with the intention to lessen the 'symptoms' of COVID; they don't prevent transmission.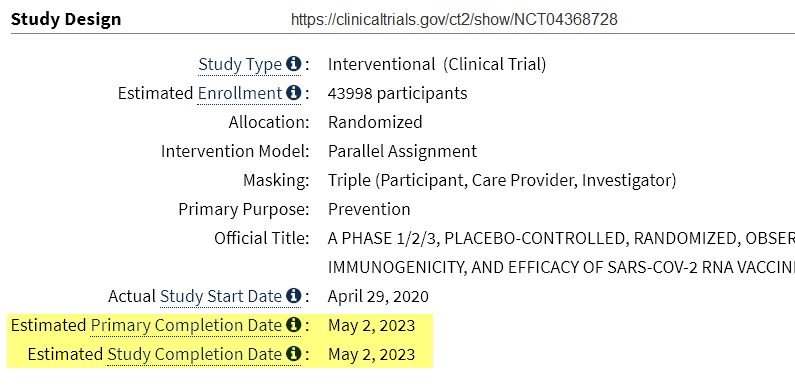 "This clinical trial is ongoing, and further data is anticipated as predefined endpoints are reached." The clinical trial is ongoing until at least May 2, 2023 and is confirmed by other sources, including the US National Library of Medicine and by Pfizer itself. Furthermore, Pfizer made the experimental nature of its medical device abundantly clear in their service agreements: "the long-term effects and efficacy of the Vaccine are not currently known" "may be adverse effects of the Vaccine that are not currently known" "being rapidly developed due to the emergency circumstances of the COVID-19 pandemic and will continue to be studied after provision" "efforts to develop & manufacture the Vaccine are aspirational in nature" "subject to significant risks and uncertainties" "Vaccine may not be successful".
Pfizer PHASE 1/2/3 Clinical Trial – "Experimental" – page 46
https://cdn.pfizer.com/pfizercom/2020-11/C4591001_Clinical_Protocol_Nov2020.pdf
"A Phase 3 study to evaluate the safety, tolerability, and immunogenicity of multiple production lots and does levels of BNT162B2 RNA-based COVID-19 vaccines against COVID-19 in healthy participants NCT04713553", Pfizer (latest update 14 Jun 21):
https://www.pfizer.com/science/find-a-trial/nct04713553
US National Library of Medicine, "Study to Describe the Safety, Tolerability, Immunogenicity, and Efficacy of RNA Vaccine Candidates Against COVID-19 in Healthy Individuals", Sponsor: BioNTech SE, Collaborator: Pfizer, ClinicalTrials.gov Identifier: NCT04368728, ClinicalTrials.gov
https://clinicaltrials.gov/ct2/show/NCT04368728
Pfizer Supply Agreement Contract
https://www.keionline.org/misc-docs/Pfizer-DominicanRepublic-Vaccine-Term-Sheet-19Jan2021.pdf
Australian COVID-19 Vaccines in Clinical Trial
with Emergency-Use Only Approval by World Health Organization
and Provisional-Use Only Approval by the TGA.
Comirnaty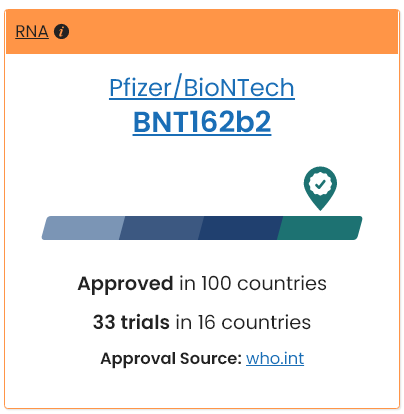 SpikeVax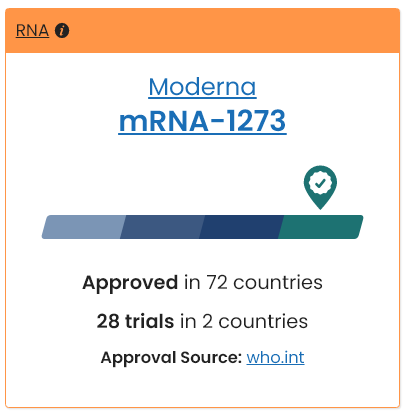 Vaxzevria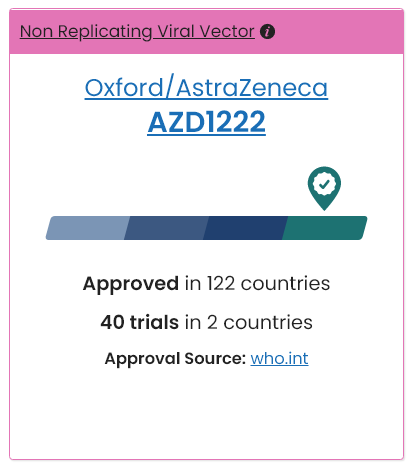 J&J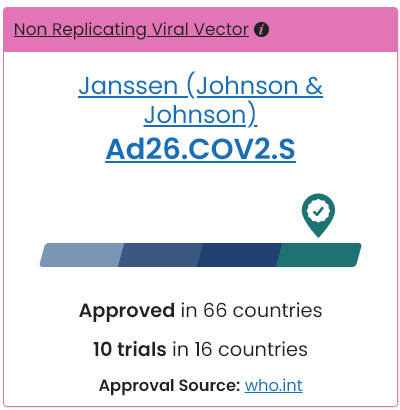 Novavax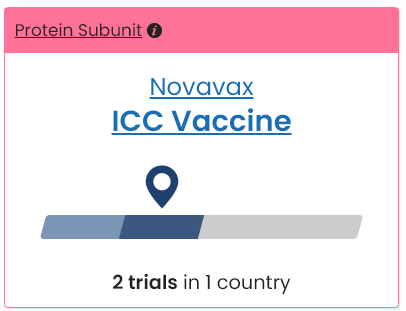 Covax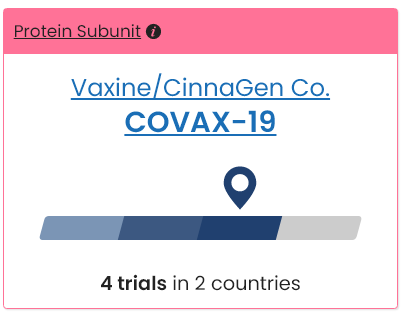 Australian & New Zealand Clinical Trials Registry – COVID-19
https://www.anzctr.org.au/
World COVID-19 Clinical Trial Tracker – Australia
https://covid19.trackvaccines.org/country/australia/
WHO International Clinical Trials Registry Platform
https://www.who.int/clinical-trials-registry-platform
COVID-19 Studies from the World Health Organization Database
https://www.clinicaltrials.gov/ct2/who_table
COVID-19 Vaccines only have Provisional (Emergency-Use Only) Authorization in Australia.
https://www.tga.gov.au/covid-19-vaccines-undergoing-evaluation
What "provisionally approved" means according to TGA.
https://www.tga.gov.au/covid-19-vaccine-provisional-determinations
Everyone taking part in a clinical trial must give 'informed consent'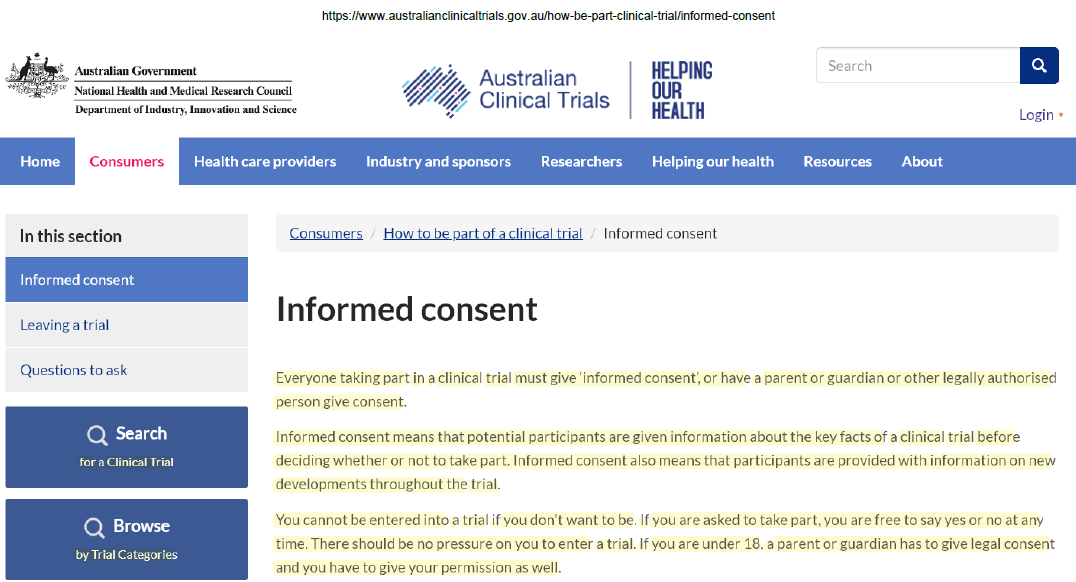 "Everyone taking part in a clinical trial must give 'informed consent', or have a parent or guardian or other legally authorised person give consent.
Informed consent means that potential participants are given information about the key facts of a clinical trial before deciding whether or not to take part. Informed consent also means that participants are provided with information on new developments throughout the trial.
You cannot be entered into a trial if you don't want to be. If you are asked to take part, you are free to say yes or no at any time. There should be no pressure on you to enter a trial. If you are under 18, a parent or guardian has to give legal consent and you have to give your permission as well.
To help you decide whether or not to be part of a trial, members of the research team will explain the details of the trial to you. The researchers will also provide a document, usually called a participant information and consent form, which includes details about the study such as its purpose, duration, required procedures, risks and potential benefits. You can ask about anything that is not clear to you or that you do not understand. You can take your time and talk it over with family and friends or your own doctor before deciding whether to take part.
You will then decide whether or not to sign the consent document. Signing the consent document means that you are agreeing to take part in the trial and have understood what that will involve. The consent document is not a contract, and you may withdraw from the trial at any time. If you do withdraw from a clinical trial, the relationship between you and your doctor will not be affected.
If there are any changes to the trial or to the protocol, you will be kept informed and you may be asked to give your consent again before proceeding with the trial.
https://www.australianclinicaltrials.gov.au/how-be-part-clinical-trial/informed-consent
TGA's safety reporting team didn't obtain or review the raw patient data
Despite TGA saying on their safety reports "The TGA closely monitors reports of suspected side effects and provides regular updates on vaccine safety", they didn't obtain the patient data from the Pfizer clinical trial before rolling it out in Australia.
This calls into question the statement "the safety evidence is pretty thorough" – as it means they trusted Pfizer to make their own determination of whether it was safe or not, didn't perform any of their own trials, and didn't obtain the original patient data used in the Pfizer trial data that they approved.
TGA Weekly Reports
https://www.tga.gov.au/periodic/covid-19-vaccine-weekly-safety-report-16-09-2021
TGA Interview
https://www.facebook.com/SkyNewsAustralia/videos/421193715601288/
Freedom of Information Request from Doctors and Scientists to TGA
https://doctors4covidethics.org/pfizer-vaccine-rubber-stamped-data-sight-unseen/
https://doctors4covidethics.org/wp-content/uploads/2021/06/FOI-2289-relevant-documents_Redacted.pdf
https://www.tga.gov.au/foi-disclosure-log
https://www.tga.gov.au/documents-released-under-section-11c-freedom-information-act-1982-jul-2020-jun-2021
Ethically, no one should be injected with experimental medical treatments, especially while they are still being evaluated and still in ongoing clinical trials; (when safer and more effective treatments already exist).
"Does a government, employer, airline, school or other entity have the right to mandate the use of an experimental product with limited safety data—and that is still in an ongoing clinical trial?"
We have no idea of the long-term consequences – there is no data yet
We have thousands of 'known' short-term adverse effects reported – and know many go unreported
We have health professionals who don't even know they are required to report vaccine injuries nor have any knowledge of the database in which they are supposed to report it to
We know the TGA did not review the patient-data before approving it for Provisional-use, based on both a FOI Request (submitted by Covid Medical Network – an Australian group of health professionals), and by reviewing some of the vaccine supply agreements, and based on the knowledge that our government already invested billions into them – prior to their manufacture.
Our health professionals cannot voice their professional medical opinion if it differs from the government's
The world (media) has made being logically 'hesitant' akin to being 'antivax', akin to being 'the cause of the pandemic' , akin to our lives not 'returning to pre-pandemic days', akin to being why there are so many 'cases'.
However these are not your typical run-of-the-mill vaccines, they are new and experimental technology with no long-term known safety data, but anyone asking questions is vilified.
For a virus with a <0.1% fatality rate
Site Notifications/Chat: 
Videos: