Sudden "Dead Doctor" Syndrome
Updated:

8 months ago

Reading Time:

11

Minutes

Post Words:

2710

Words

'Unknown' Causes Overtakes Cancer and Heart Disease as the Leading Cause of Death since the rollout. Doctors are 'Baffled'… except those speaking up who are censored and ridiculed… will the rest of the doctors of the world wake up before they die in their sleep?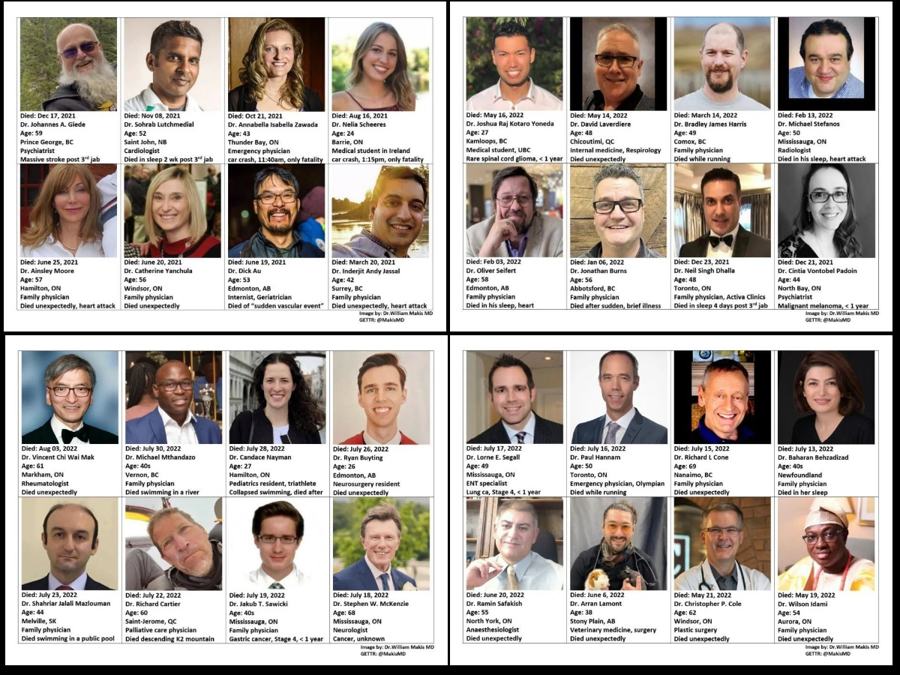 "Sudden adult death syndrome, of which these physicians are probably examples of, is now the commonest cause of death, at least in Alberta, where I live. That means more people are dying unexpectedly with no cause than are dying from strokes and heart attacks, and diabetes, for example. It's never, ever happened before."
Dr. James Thorp on the Sudden Dead-Doctor Syndrome in Canada
Rumble | Telegram | Post (12 seconds)
Hand-picked related posts:
Browse Categories:

Site Notifications/Chat: 
Videos:
Penny... on Health
Penny... on Health
Truth-seeker, ever-questioning, ever-learning, ever-researching, ever delving further and deeper, ever trying to 'figure it out'. This site is a legacy of sorts, a place to collect thoughts, notes, book summaries, & random points of interests.
DISCLAIMER: The information on this website is not medical science or medical advice. I do not have any medical training aside from my own research and interest in this area. The information I publish is not intended to diagnose, treat, cure or prevent any disease, disorder, pain, injury, deformity, or physical or mental condition. I just report my own results, understanding & research.