Nutritional Value for Fruit & Vegies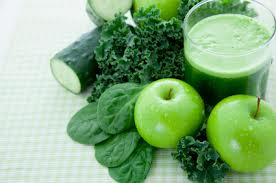 | | |
| --- | --- |
| Fruit & Veg | Nutritional Value |
| apples | dietary fibre, vit c, vit e |
| apricots | dietary fibre, potassium, vit a, beta-carotene, |
| artichoke | vit c, beta-carotene, |
| | |
| asparagus | vit b3, vit e, vit k, vit k, vit c, beta-carotene, |
| avocado | vit e, vit f, |
| banana | inositol, vit c, beta-carotene, b6, |
| beans | vit b1, b9, beta-carotene, b5, |
| beetroot | folate, dietary fibre, vit c, potassium |
| berries | vit c, vit p, |
| blackberries | vit e, |
| black currents | beta-carotene, |
| | |
| blueberries | vit c, beta-carotene, |
| broccoli | vit c, folate, b2, b5, e, b6, dietary fibre, b9, vit k, beta-carotene, calcium, |
| brussels sprouts | vit c, b2, b6, vit e, folate, dietary fibre, vit k, beta-carotene, |
| cabbage | vit c, folate, potassium, b6, dietary fibre, vit u, vit k, vit e, beta-carotene, |
| cantaloupe | vit a |
| | |
| capsicum | vit c, b-complex, iron, calcium, phosphorus, vit p, |
| carrots | vit a, vit c, b6, dietary fibre, vit e, potassium, beta-carotene, |
| | |
| cauliflower | vit c, b5, b6, folate, vit k, potassium, vit h, choline, |
| celery | vit c, potassium, vit e, beta-carotene, |
| cherries | vit c, |
| | |
| chilli – red | vit a |
| citrus peel | vit p |
| coconut | vit c, |
| cranberries | beta-carotene, |
| cucumber | vit c, beta-carotene, |
| eggs | selenium, vit a, vit b5, vit b1, vit b12, vit d, vit h, choline |
| | |
| fennel | vit c, dietary fibre, vit a |
| figs | vit c, beta-carotene, |
| | |
| garlic | vit p, vit c, selenium, |
| ginger | acrid resins, bisabolene, borneal, camphene, choline, cineole, citral, folic acid, gingerol, inositol, manganese, pantothenic acid, PABA, phellandrene, sequiterpene, shogoals, silicon, zingerone, zingiberene and vit B3 |
| grape | vit c, b6, potassium, vit p, |
| grapefruit | vit c, high fibre, |
| | |
| kiwi fruit | vit c, potassium |
| leeks | vit a, beta-carotene, |
| lemons | vit c, |
| lettuce | beta-carotene, |
| | |
| limes | vit c, |
| | |
| mango | vit a, vit c, b1, b6, potassium, vit e, beta-carotene, |
| melon | vit c, folate, dietary fibre, vit a |
| mushrooms | vit b5, vit h, PABA |
| | |
| nectarines | vit c, b3, potassium, dietary fibre |
| | |
| olives | beta-carotene, |
| onions | vit p, vit c, selenium, beta-carotene, |
| | |
| oranges | vit c, beta-carotene, |
| papayas | vit c |
| | |
| parsley | beta-carotene, |
| parsnip | |
| passionfruit | beta-carotene, |
| | |
| peaches | vit c, b3, potassium, dietary fibre, vit a, beta-carotene, |
| pears | dietary fibre, beta-carotene, |
| peas | vit b6, vit c, folate, beta-carotene, b1 |
| | |
| pineapples | vit c, beta-carotene, |
| plums | dietary fibre, beta-carotene, |
| potato | vit c |
| | |
| pumpkin | vit a, beta-carotene, |
| radish | vit c, beta-carotene, |
| raspberries | vit c, iron, potassium, magnesium |
| rhubarb | calcium, fiber, vit c, vit a |
| | |
| spinach | vit a, b9, vit e, vit h, PABA, vit k, vit c, folate, beta-carotene, calcium, choline, |
| squash | beta-carotene, |
| | |
| strawberry | vit a, vit c, beta-carotene, |
| | |
| sweet potatoes | vit a, vit c, vit e, beta-carotene, |
| tomatoes | vit c, dietary fibre, vit e, folate, vit a, beta-carotene, |
| turnip | vit c, |
| watermelon | vit c, |
Sources: 
Mindell, Earl. Vitamin Bible for the 21st Century, 2001
Kirschmann, John. Nutrition Almanac.
Borton, Benjamin. Human Nutrition.
Mindell, Earl. Vitamin Bible.
Benowieez, Robert. Vitamins & You.
Bosco, Dominick. The People's Guide to Vitamins & Minerals.
Gottlieb, William. The Complete Book of Vitamins.
Kadans, Joseph. Encyclopedia of Medicinal Herbs.
Tierra, Michael. The Way of Herbs.
Ritchinson, Jack. The Little Herb Encyclopedia.
McCarty, Mark. Health Benefits of Supplemental Nutrition.
Site Notifications/Chat: 
Videos: