Reviewing c19=Bioweapon Patent evidence [Kingston]
So, I spent Christmas and Boxing Day, and every day since (it's now the 29th of December and I'm still going…) downloading, highlighting, and finally going through all the "Karen Kingston patent evidence" that SARS-Cov-2 is an AI bioweapon. How about you? lol. I hope your life isn't as nerdy as mine and you were able to enjoy spending time with your loved ones. I also hope you were able to share some truth along the way and save some lives in person (I know it's hard). xo
Here are some quotes that give us a pretty good overview of what her evidence focuses on:
"The SARS-CoV-2 mRNA virus was never deadly, nor was it contagious. I can't emphasize this enough, it wasn't SARS-CoV-2 that caused COVID-19. COVID-19 disease, disabilities and death are the product of AI bioweapons."
Karen Kingston
"SARS-CoV-2 'spike proteins' are not biological proteins produced by cells in the human body. SARS-CoV-2 'spike proteins' are smart magnetic hydrogels encapsulated in PEGylated lipid nanoparticles (LNPs). Spike proteins are Ai bioweapons that are a greater threat to humanity than a nuclear bomb."
Karen Kingston
"The NIH/ EcoHealth 's mRNA GOF-research funded the development of parasitic Ai bioweapons (mRNA Qdot) that are delivered in advanced lipid nanoparticle technologies and can inoculate (infect) animals and humans through aerosol sprays and contamination of gels, food, and beverages, as the DARPA proposal states."
Karen Kingston
Patents
The technology for all mRNA COVID-19 vaccines uses lipid nanoparticle (LNP) technology. (KK)
The following timeline may not make sense unless you've first watched the following presentations:
Video 1: Patent Evidence Presentation (Rumble)
Video 2: Covid-19 weapon is nanotech (not a virus) (Rumble)
SARS Unable to Infect Humans
Dr Ralph Baric
In 2015, Ralph Baric, the inventor of the SARS-CoV-2 mRNA virus, recognized that mRNA coronaviruses were useless on their own.
He clearly states that mRNA coronaviruses (including SARS-CoV-2) are not of 'epidemic potential,' stating that even if humans were infected with SARS-CoV-2 via a direct, man-made delivery mechanism, human-to-human transmission was proven to be impossible.
mRNA too fragile to infect cells
mRNA Scientists
mRNA lab experiments have historically failed because the mRNA invention is so fragile and unstable on its own. The "fragile mRNA molecules" used in the COVID-19 vaccines' is the SAR-CoV-2 GOF mRNA virus.
Moderna, NIH, NIAID, Carnegie, Sanofi
C&EN article interviewing
mRNA experts from Moderna, NIH, Carnegie Mellon, Sanofi. et al
.; and the
inventors of the WIV-1 SARs-CoV-2 spike protein
GOF mRNA sequences (Barney Graham from the
NIAID
and Jason McLellan from
Moderna
), the author summarizes these mRNA experts' opinions: "
Fragile mRNA molecules used in the COVID-19 vaccines can't get into cells on their own. They owe their success to lipid nanoparticles that took decades to refine
."
(21)
DARPA Proposal
Daszak, Baric, Shi, EcoHealth, DARPA
January 2018, Peter Daszak reached out to DARPA for funding via a proposal. In EcoHealth Alliance's submission, Baric and Shi were listed as EcoHealth Alliance's team members to develop the chimeric gain-of-function spike protein bioweapons from the mRNA coronavirus library the team had already created.
Daszak also states they are going to infect the "bats" by delivering the lipid nanoparticle (LNP) technology encapsulated spike proteins in the form of a transdermal (skin) patch, a gel for the bats to eat, a gel for their skin, or inhaled aerosol sprays.
The DARPA proposal states that they are going to infect the bats with, "aerosolization sprayers designed for cave settings; and automated sprays triggered by timers and movement detectors at critical cave entry points."
Per the DARPA proposal, the next phase of their bioweapons research was focused on how to take Baric's virtually useless mRNA gain-of-function coronaviruses (by his own admission) to create something from his mRNA viruses that was infectious, deadly and of 'pandemic potential'.
The 2018 EcoHealth Alliance DARPA proposal clearly states, "WE WILL DEVELOP recombinant CHIMERIC SPIKE-PROTEINS from known SARSr-CoV …AND INCORPORATE THEM INTO NANOPARTICLES…"
Karen claims (in the first video in this post) that "Bats" is a code-word for humans.
Prof. James Giordano
Weaponized Aerosolized nanoparticles
Per a 2018, West Point lecture given by Professor James Giordano at the Modern War Institute, lipid nanoparticles (LNPs) have been used as nanoweapons to emotionally and mentally hijack influential leaders and can be used to induce a pandemic of 'worried well' or 'pandemic of strokes.'
"Nano-scale Aerosolized Bio-Weapons that can remote-control your body & mind"
SARS-CoV-2 not transferrable
Wuhan Hospital Workers
The lack of human-to-human transmission is further validated by real world evidence data of hospital workers' infection rates at the hospital next to the Wuhan Market. The hospital worker infection rate at ground zero was 0.000%.
Hospital workers from Wuhan never got infected. Experts who proclaimed that COVID-19 was or is a highly-infectious virus were making false statements not based in real world evidence.
PCR False Positives up to 97%
CDC
The CDC intentionally misled the public into believing that SARS-CoV-2 was capable of human-to-human transmission.
According to CDC data published on
December 15, 2021
, the emergency use authorized (EUA) PCR-tests used throughout 2020 and 2021
produced up to 97% false-positive results
.
The phony SARS-CoV-2 EUA PCR tests were critical "theatre props" in convincing us that the COVID-19 story was true.
C-19 Vaccines contain LNPs
FDA Submissions
Per the August 23, 2021, FDA approved biological license application for PFIZER's COVID-19 vaccines: "COMIRNATY contains mRNA of SARs-CoV-2 that is formulated in lipid (nanoparticles)."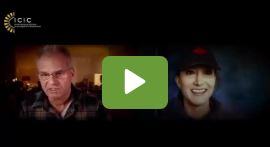 mRNA for all jabs
Whitehouse Executive Order for mRNA
US President Joe Biden signed an Executive Order on September 12 , 2022, calling for an 'all of government approach' to ensure the bodies of Americans will be installed with genetic engineering technologies. (Trump signed same order in 2017)
Executive Order
"We need to develop genetic engineering technologies and techniques to be able to write circuitry for cells and predictably program biology in the same way in which we write software and program computers… "
IN PROGRESS
I am still working on this post
THIS is taking a lot longer than I expected, but I'm going to keep working on it until it's done. I'll publish now to at least raise awareness of her work, and will keep going every day until I am up-to-date. I haven't fully referenced it yet, either, but I will as I go through the documents.

Site Notifications/Chat: 
Videos: