Double-Jabbed TV Doctor is Waking Up [Cardiologist, Dr. Aseem Malhotra]
Dr. Aseem Malhotra, Cardiologist, who promoted the COVID-19 vaccine on TV changed his tune because the data doesn't support that it's safe or effective. He went on to write a 2-part journal publication entitled "Curing the pandemic of misinformation on COVID-19 mRNA vaccines through real evidence-based medicine", and now the New World Order is vilifying him, cancelling him, and attacking him every which way.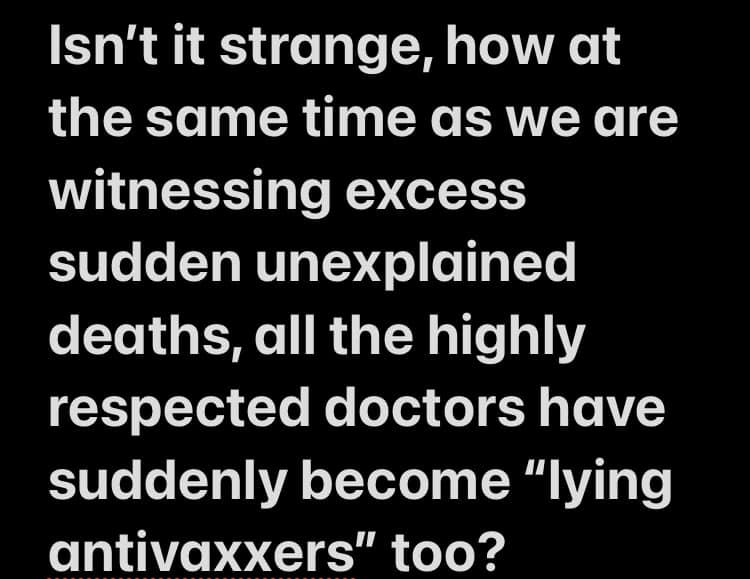 Dr. Malhotra now says that since the rollout of the vaccine the evidence of its effectiveness and true rates of adverse events have changed and now "there is a strong scientific, ethical, and moral case to be made that COVID-19 vaccines rollout must stop immediately until raw data has been released for fully independent scrutiny. Re-analysis of randomized controlled trial data from the initial vaccine clinical trials suggests a greater risk of suffering a serious adverse event from the vaccine than to be hospitalized with Covid-19."
Dr. Malhotra's awakening happened after his father, who was very healthy, died shortly after being vaccinated from a cardiac arrest, which led him to start questioning his beliefs and biases and start looking at the data.
As a cardiologist, the post-mortem didn't make sense to him – as someone that knows and understands how coronary disease develops and how it progresses, and he couldn't explain it.
Simultaneously, he was contacted by a whistle-blower in a very prestigious British Institution who told him that there was a group of cardiologist researchers in his department who had accidently found, through use of coronary imaging, that in vaccinated vs unvaccinated, there was a huge signal of coronary inflammation related to the mRNA vaccines.

They had a meeting and decided not to publish as it may threaten their funding.

Another paper that concerned him was the one published in Circulation that showed that within about 8 weeks there was a massive increase of coronary inflammatory markers that increased risk of heart attacks from 11% in 5 years to 25%, meaning the mRNA vaccines could be accelerating coronary disease.
Simultaneously he was contacted by journalists who said "We have these unexplained increase in heart attacks in hospitals".
So with all of this happening at the same time, he decided to look at it all in detail.
Dr. Aseem Malhotra is an award-winning Consultant Cardiologist, Fellow of the Royal College of Physicians, and President of the Scientific Advisory Committee – The Public Health Collaboration. Dr. Malhotra is an internationally renowned expert in the prevention, diagnosis and management of heart disease. His areas of expertise include evidence based medicine and collaborative shared decision-making with patients. Aseem Malhotra is also an honorary council member to the Metabolic Psychiatry Clinic at Stanford University school of medicine California.
Site Notifications/Chat: 
Videos: