The New Rules of Launch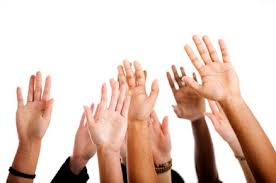 The New Rules of Launch (Rick Braddy)
Ok, this one I definitely recommend grabbing to get the full details. I haven't even scratched the surface with my notes below, there are 64 pages of pure content in his ebook and so I definitely recommend grabbing your own copy if the below are things you want to learn more about.
You can download it free from his website here.
Don't hide your new product and then pop out all at once, expecting everyone to be amazed and elated that you've been busy working on a new product – nobody cares.
Instead, involve your market in your final product development process and launch
Develop a community of eager launch partners and customers for the launch
Don't just launch a product, launch a big idea that leads people to want your product
Give away interesting, high-impact content and become a trusted advisor
Create involvement, buzz, excitement and demand – before launch day
Use buyer language that resonates – instead of product language
Use inbound marketing to build a fresh opt-in launch list of interested prospects
Use traditional outbound marketing for canvassing and launch list building
Optimize your online sales and lead-generation processes first
Get more qualified prospects into your sales funnel with launch sequences.
Provide Proof
Independent reviews by someone the buyer knows and trusts; e.g., bloggers, testing labs, magazines, consumer agencies, etc.
Free trials that enable a buyer to try the product themselves before buying
Interviews with experts who have first-hand experience with what's being launched
Videos and demonstrations showing actual results
Testimonials and interviews with real people who are already getting the intended results (not paid promos)
Specific numbers, data, charts or statistics from a respected 3rd party
Endorsements by celebrities and recognized experts
Story Telling
To have your story repeated you must:
Make your message memorable – Think Big, Write Small
Boil the story down to its syrupy goodness
Make your message different and worth repeating
Stories should answer important questions for the audience, including:
Who are these people and where did they come from?
Why should I care?
What's in it for me?
Why should I listen to you?
Why should I take action and actually do something different?
Why should I act now instead of delaying or just doing nothing?
Buyer Language "Resonates"
Buyer language describes what a buyer wants and desires to get done in their business or personal life. It has to do with the outcome and results the buyer wants to achieve. It acknowledges the pain points, sticking points, negative outcomes, barriers and/or constraints the buyer faces in getting that job done to their satisfaction with existing alternatives. It shows how these issues can be better resolved – by use of the product in the buyer's immediate context.
There are many kinds of social networks available to leverage in our launches, including:
Bloggers
Customers
Partners, Alliances, Affiliates and Resellers
Press
Analysts
Subscribers
Employees
Associations
Friends
Facebook friends
Twitter followers
Nobody actually cares about your product (except you).
Instead, the early "pre-launch" stage of the launch should be designed to:
Create interest in a big idea, hot topic or discuss an important outcome or result the buyer wants to achieve
Build rapport and prove you are trustworthy and capable of helping the buyer get what they want
Educate the buyer so they are in a position to make an educated decision when it comes time to choose a product, service or company (or elect a representative)
Then, as the launch day grows near, you have buyers who are interested in what you have to offer, who put more trust in what you have to say and have their questions and objections answered already. As you can probably imagine, The key to gaining people's attention is giving them great content that's interesting, engaging and useful.
Welcome to the age of "inbound marketing". Your mission, should you choose to accept it is to join the conversations taking place in your marketplace and add some value, so you'll be noticed and buyers who are looking for you can actually find you.
Instead of "driving" people to take action (old marketing), we now "invite" people and "attract" them to join us and become a part of our launch.
1. Bait (our free thing)
2. Stories (share real-life endearing story)
3. Video (Interesting or funny video demonstrating product/solution in use)
1. Post brief story on your blog.
2. Share story on Social Netowrks
3. Teaser story to email list
Preview anything new with people who will test and give good or back feedback before launch.
http://www.WinningWare.com/storymarketing
The Launch 3.0 process leverages interactive online media, including:
Opt-in Email
Blogging and 3rd party bloggers
Social networks (Facebook, Twitter, LinkedIn, MySpace, etc.)
Social bookmarking (Digg, Del.icio.us, StumbleUpon, Mixx, FriendFeed, etc.)
Targeted Forums
Video sharing
Viral e-books and videos
Teleconferences
Podcasts
Webcasts
Launch Flow
Pre-Launch Stage – the weeks and months leading up to the Grand Opening event
Launch Stage – the main launch event and Grand Opening
Post-Launch Stage – the weeks and months after the launch event
Pre-Launch Stage creates early awareness and begins to build a launch list of early adopter community members around your product offering, site and business. The early adopters serve a dual purpose – a set of early customers who can validate the product and who (in some cases) may even pay for early access to the product; e.g., paid seminars, webinars or "charter" members. This early adopter community is essential to ensuring everything is truly ready to take to market before the launch.
Launch landing page
Overview of the big idea and launch that's coming
Register to get on the "priority notification list"
Like any landing page, this page includes a headline, intro paragraph and 3 to 5 major bullets conveying the benefits of the big idea and/or product that is coming soon. It may also optionally include a brief (2 to 3 minute) video introduction.
Countdown page
Countdown timer, showing how much time remains until the launch event.
Useful in the last few weeks leading up to the launch, during the prelaunch.
Twitter Canvassing
Use TweepSearch.com to locate prospects.
TweepSearch searches Twitter profile "bios"
In order to make effective use of social media to spread the word about your launch, the big idea must be:
– Remarkable – so that people want to share it with their friends and followers
– Newsworthy – so that people want to be recognized for bringing the news to their friends and followers
– Relevant – so that it's worth everyone's time and attention.
Pre-Launch sequence
During the pre-launch stage, a series of emails and related content are provided to everyone on the launch list. This is called the pre-launch sequence. This sequence is designed to develop a relationship with those on the Launch List and begin to form the Launch Community.
One of the keys to creating this community is to initiate discussions on the Launch Blog
A range of content is used during the pre-launch, including:
Spy videos that provide an inside look at the upcoming product (or whatever is being launched)
Useful "money magnet" giveaways that provide value, build trust and move prospects closer to buying
Video and audio interviews with key employees, experts and 3rd parties discussing the big idea and product
Free webinars including experts discussing relevant, useful topics (and not selling the product)
Stories that enable the audience to learn by example
Conditioning emails and videos designed to answer questions and overcome potential sales objections
Proof points and evidence, such as that gathered from preview customers who have tested the product
Testimonials from preview customers
Site Notifications/Chat: 
Videos: