Internal Nourishment Intention Experiment [Food Diary]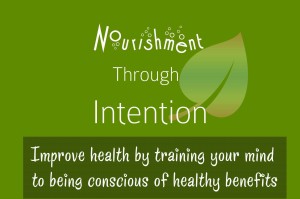 Last week's 'focus & celebrate the positive experiment' felt like a more beneficial experiment for general health & an optimistic life than my normal food diaries (focusing only on the "positive" things I do for my body & mind rather than listing the negative (since the cool weather hit, I've been drawn to foods that don't support me as much as what the beautiful summer did for my diet, and I don't want to feel "fear" or get down on myself about any of that, because mindset is crucial for healing)
I am drawn only to things that nourish & support the health of my body, mind, and spirit.
1 Hour Walking around the Supermarket & Fruit & Veg Grocer, carrying 7 bags.
1 Hour or so Walking Down & Up Steep slope @ Organ Pipes National Park
Sources (and the health "intention" I focus on when ingesting)
Supplements
Herbs, Spices, Nuts & Seeds
Fruit & Veg
Other
Activated Charcoal (hopefully to help detox some of the bad foods that I've been having)

ACV

~

Apple Cider Vinegar

(cleanse lymphatic system)
Arginine (removing ammonia)

Black Seeds

(immune booster, radiation protection & cervical cancer prevention)

Cacao

(magnesium, antioxidant)

Chlorella

x 3 (heavy-metal, mercury & fluoride detox, chlorophyll)

Dandelion Root

(liver)

Maca

(mood, memory, balance, energy)

Moringa

(90 nutrients that benefit the body, brain health)
MSM (joint health)
Nettle (kidney health)

Probiotics

(

Broad Spectrum Probiotic 33 Billion

)
Probiotics (

Latero-Flora

™ Probiotics)
Taurine (liver, heart, vision)
Tyrosine (mood)
Vitamin B ~ Big 50 (B Complex) (giving myself a B-boost today)
Vitamin C Powder (pretty much helps everything)

Wheatgrass

x 4 (contains all minerals known to man, detox, anti-radiation)

Zeolite

, Powdered (heavy metal detox)
Zeolite, Liquid (heavy metal detox)
Almonds

(Skin regeneration, spiritual awareness, mental clarity)
Bay Leaf
Brazil Nuts (for selenium & magnesium)
Cashew Nuts
Cayenne Pepper

Chia

Seeds (magnesium)
Chilli Flakes
Cinnamon
Coriander (detoxifying)
Cumin
Garam Masala
Garlic
Ginger

Hemp Seeds

(amino acids, immunity, mood)

Oregano

(antioxidants & lung health)

Paprika

(anti-inflammatory & flavour)

Pumpkin Seeds

(magnesium, anti-parasitic)
Nutmeg
Nori Flakes (

iodine

)

Sunflower Seeds

(vitamin E)
Thyme

Turmeric

(anti-inflammatory)

Walnuts

(brain health)
Acai Berry Juice

(Antioxidants)
Apricots, dried

Avocados

(heart health)
Bananas (potassium)
Baby Kale (vit K & C, calcium, chlorophyll)
Baby Rocket

Beetroot

(nitrates)

Broccoli

(prevent cancer, boost immunity)
Cabbage
Carrots (improve vision, prevent cancer)

Cauliflower

Celery (healthy source of sodium, magnesium)
Cos Lettuce
Cucumbers (hydration)
Dates (my sugary, caramel sweet that happens to full of health benefits)
Eggplant
Gerkin

Goji Berries

(carotenoids)
Grapefruit (vitamin C &…)
Grapes (respiratory health)
Green Oak Lettuce
Leek

Lemons

(prevent kidney stones, detoxifies & purifies)
Mandarins
Mixed Baby Leaves
Pickled Onions
Potatoes

Prunes

(digestion)
Red Capsicum
Red Onion
Shallots
Silverbeet (vitamin K, iron)
Spinach, baby
Spring Onions
Strawberries (vision health)

Sun-dried Tomatoes

(Vit C & K)
Sweet Potato
Tomatoes
1L +750ml +1.7L Water
Balsamic Vinegar (aids digestion)
Chickpeas
Chicken Kiev
Chicken Tender
Coconut Oil
Dijon Mayonnaise
Egg Noodles
Flake & Chips
Himilayan Pink Salt
Lebanese Mini Flatbread
Miso
Nori Sheet (iodine)
Olive Oil

Parmesan

Cheese
Red Lentils
Shiitake Mushrooms
Sushi Rice
Tasty Cheese
Tomato Sauce
Vegetable Stock
Meals:
Gloria Jeans & Nandos: Avocado/Sundried Tomato Wrap, Latte, Peri-Peri Chips.
Kiev & Rocket: Garlic Chicken Kiev, Baby Rocket Leaves, Goji Berries, Cashews, Almonds, Apple Cider Vinegar, Balsamic Vinegar, Olive Oil.
Snack: Prunes, Cashews, Dates, Dried Apricots, Brazil Nuts.
Avocado Green Smoothie: Silverbeet, Celery, Baby Leaves (Spinach, Rocket, & More), Carrot/Broccoli/Beetroot, Strawberries, Grapes, Bananas,

Lemon

, Aussie Cucumber, Avocado, Coconut Oil, Turmeric, Hemp Seeds, Chia Seeds, MSM+ Vitamin C, Tyrosine, Taurine, Cacao, Moringa, Maca Root,

Black Seed

, Zeolite, Filtered Water & a few tablespoons of Acai Berry Juice.
Flake, Chips, Rocket (I really need to move out of this house), Flake, Chips, Dijon Mayonnaise, Baby Rocket, Goji Berries, Flaked Almonds, Apple Cider Vinegar, Olive Oil, Balsamic Vinegar, Nori Flakes, Tomato Sauce
Pasta
Lamb Chops & Greek Salad (Baby Spinach, Tomatoes, Red Onion, Cheddar Cheese, Green Oak Lettuce), Picked Onions, Pickled Gerkin
Burmese Chicken Curry (Khow Suey) with Garlic, Onions, Ginger, Cayenne Pepper, Cumin, Corainder, Garam Masala, Chicken, Cinnamon, Bayleaf, Chicken Broth, Dried Lentil Powder, Coconut, Egg Noodles, Shallots, Spring Onions)
Indian Pancake (Dosa) (Rice & Lentil Mixture, made into crepe-like pancakes, served with savory fillings like) with Minced Meat & Potato Stuffing, served with Red Lentils, Spring Onion… damn it was the tastiest thing I've eaten in a very long time and I have no idea what they put in it :)
Lasagne
Grapefruit Green Smoothies (Grapefruit, Lemon, Mandarin, Bananas, Avocado, Baby Spinach, Baby Kale, Beetroot, Carrot, Broccoli, Celery, Coriander, Chia Seeds, Hemp Seeds, Turmeric, Cacao, Zeolite, Black Seed, Maca Root, Moringa,

Vitamin C powder

, Tyrosine, Taurine, Nettle, Coconut Oil)
Grilled Chicken Wrap
Homemade Mini Pizza – Lebanese Mini Flatbread, Eggplant dipped in Balsamic Vinegar & Olive Oil, Red Capsicum, Baby Rocket Leaves, Walnuts, Parmesan Cheese, Tasty Cheese, Tomato Paste, Chicken Tender with Coconut Oil, Cayenne Pepper & Turmeric, Oregano, Thyme, Sunflower Seeds, Pumpkin Seeds, Flaked Almonds.
Snacks: Dates, Dried Apricots, Goji Berries, Prunes
Grapefruit Green Smoothie (as above.. tasted DISGUSTING.. never putting a normal grapefruit in my smoothies again :)
Mcdonalds Quarter pounder, Chips, Latte – omg, I need to stop doing this!
Silverbeet Green Smoothies: Silverbeet, Celery, Cucumber, Bananas, Mandarin, Lemon, Turmeric, Hemp Seeds, Chia Seeds, Coconut Oil, Moringa, Cacao, Maca Root, Black Seeds, Taurine, Tyrosine, Zeolite, Nettle, Dandelion Root
Potato & Leek Soup
Roast Pork and Roast Vegetables and Tomato Salad and Potato Salad (omg)
Silverbeet Combo Green Smoothies again: Silverbeet, Cucumber, Bananas, Mandarin, Lemon, Coriander, Red Grapes, Turmeric, Cayenne Pepper, Hemp Seeds, Chia Seeds, Coconut Oil, Moringa, Cacao, Maca Root, Black Seeds, Taurine, Tyrosine, Vitamin C, Zeolite
Avocado Sushi Roll – Nori Sheet, Avocado, Sushi Rice
Quick Steamed Vegetable Soup – Sweet Potato, Carrot, Cabbage, Cauliflower, Broccoli, Silverbeet, Spring Onions, Celery, Carrot/Beet/Broccoli, Shiitake Mushrooms, Vegetable Stock, Miso, Garlic, Ginger, Potatoes, Himilayan Salt, Black Pepper, Chilli Flakes
Garlic Chicken Kiev & Salad – Baby Mixed Leaves, Baby Kale, Carrot/Beetroot/Broccoli, Sunflower Seeds, Pumpkin Seeds, Flaked Almonds, Nori Flakes, Walnuts, Cashews, Goji Berries, Olive Oil, Apple Cider Vinegar
All this comfort food eating in winter and around birthdays and around people who are cooking delicious smelling food around me and cooking for me.. this is really dangerous.. I can already start to feel my digestion failing.. that things aren't moving as freely, that I'm not as motivated to eat healthy, that I'm choosing the comfort foods over the healthier foods except for the smoothies. I can't fall back into the trap of the person that I used to be. I feel that especially noticeable in the past 3 days, that I have put on a heap of weight. Not that I do anything for weight – I haven't been trying to lose weight or anything, but it's been a nice "side-effect" of stuffing myself full of nutritious healthier food choices. How do I tell people not to cook for me and sit down and choose my 5 minute salad over their delicious "I just spent 2 hours cooking this" food? It's not been a problem before really, because I don't have that many temptations around me.. I cook for myself and therefore can choose to put whatever I like in my mouth, which is usually the healthier life-giving choices, but this week or so has been a true test really, given that each meal has been prepared or we've been out & about etc.Yeah, I need to get back to "my" food, that's when I feel healthiest. I even notice my skin getting blemishes, my lungs getting congested, and other indications that I need to get back to my "anti-inflammatory" lifestyle. Inflammation = dis-ease. I have been building up my immune system after a lifetime (30 years) on antibiotics and steroids / medications. I cannot just fleet back into a normal diet like 'healthier' people might be able to do, I need to rebuild my body first, detox, continue to repair & strengthen my immune system. I've felt so healthy but this past week, and especially the past few days, feeling the 'side effects' of 'comfort' foods, as delicious as they are.