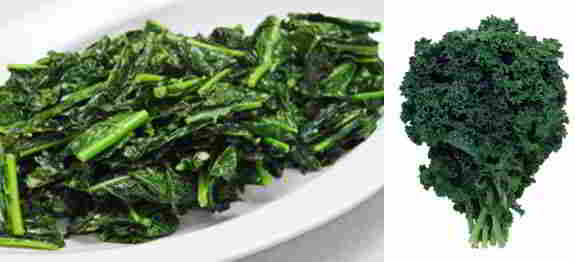 Sautéed Greens
2013-11-20 06:33:52
Ingredients
Kale or Cabbage
2 Garlic Cloves
Ghee, Coconut Oil, butter or Veg Stock
Sea Salt & Black Pepper (optional)
Instructions
Wash & slice kale/cabbage into ribbons.
Heat oil, butter, or a splash of vegetable stock and add the garlic (1 minute)
Add the greens and turn up the heat (4 minutes)
Season and serve.
Penny`Pedia http://pennybutler.com/
The following two tabs change content below.
Penny (NaturalHealing.com.au)
Penny has a passion in 'accelerated learning' and a special interest in living an optimal life including health, time, business, goals, mindset and happiness. Penny is a truth-seeker, ever-questioning, ever-learning, ever-researching, ever delving further and further and deeper and deeper down the rabbit hole. This site is a legacy of sorts, a place to collect thoughts, notes, book summaries, & ideas whilst providing a searchable archive to easily lookup and reference. Learn more on the
About page
.
DISCLAIMER: The information on this website is not medical science or medical advice. I do not have any medical training aside from my own research and interest in this area. The information I publish is not intended to diagnose, treat, cure or prevent any disease, disorder, pain, injury, deformity, or physical or mental condition. I just report my own results, understanding & research.
Latest posts by Penny (NaturalHealing.com.au) (see all)