Fruit Salad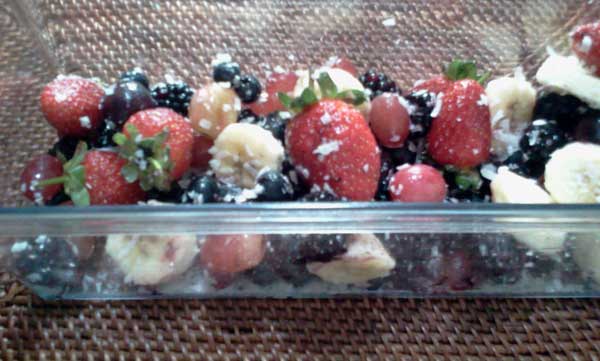 [yumprint-recipe id='8′]You can use any 3 in-season locally-grown fruit. I usually only use 2-3 fruits in a fruit salad but today (pictured) I used 2 small green apples, 1 pear, 1 orange, 2 strawberries, 1 juice of lemon, 1 date (ripped apart), a few raisins, and a sprinkling of shredded coconut & almond flakes.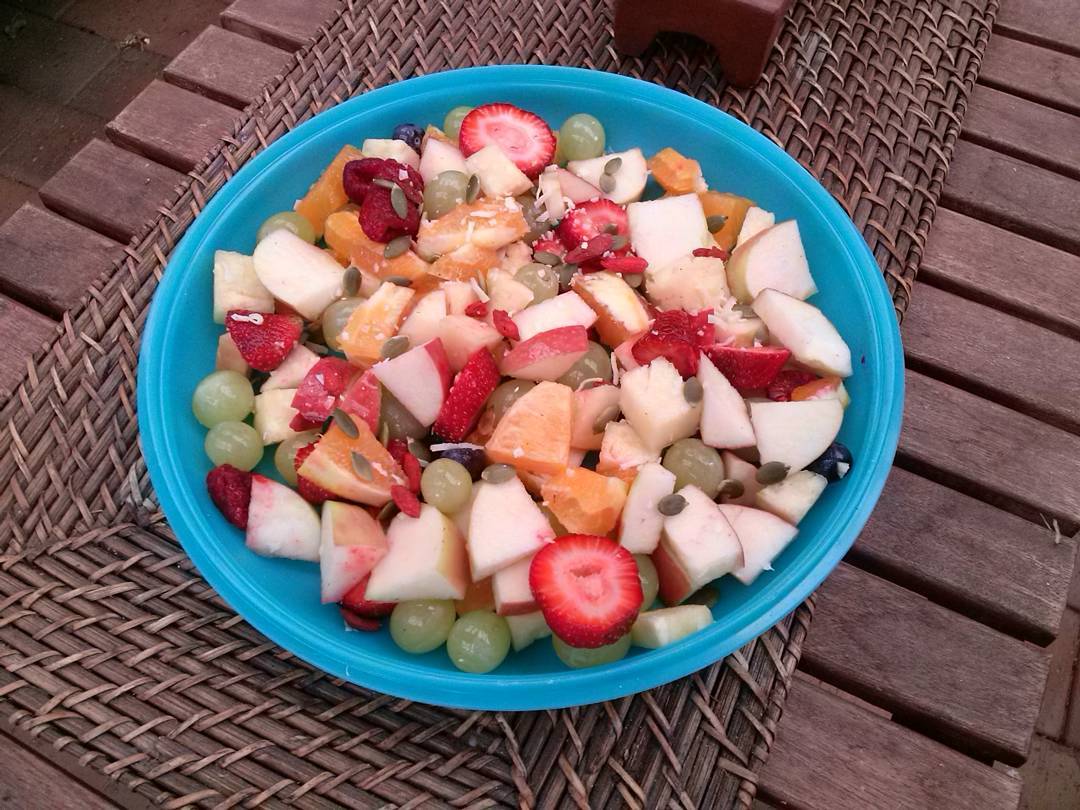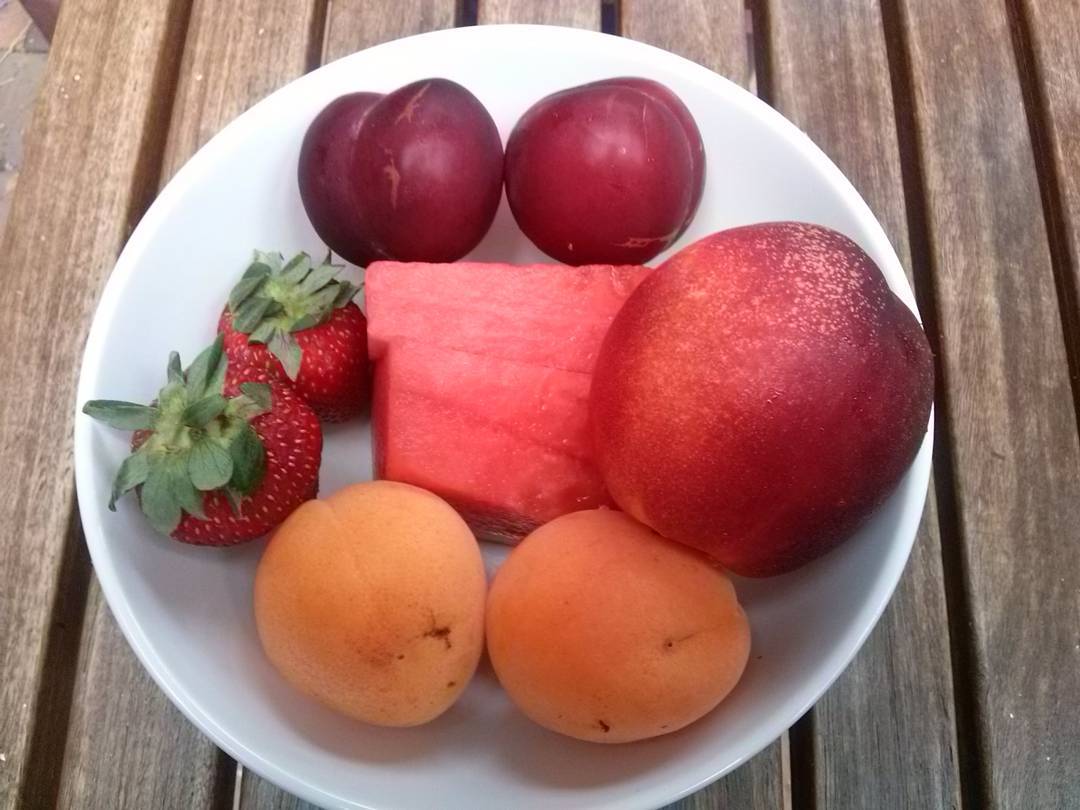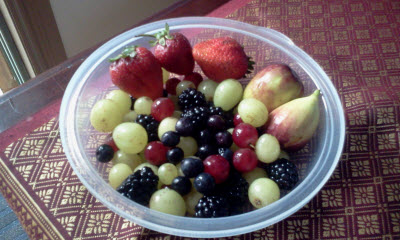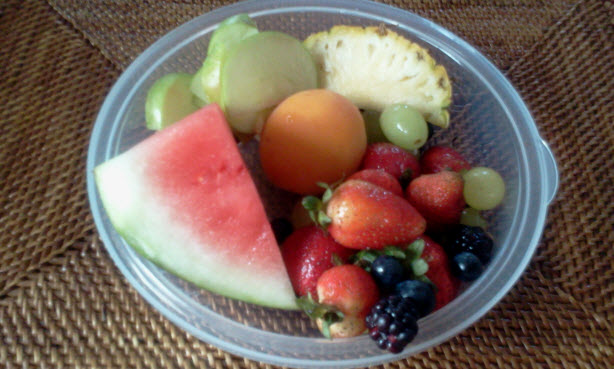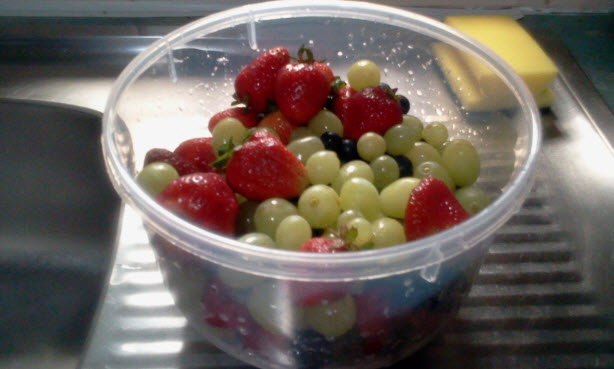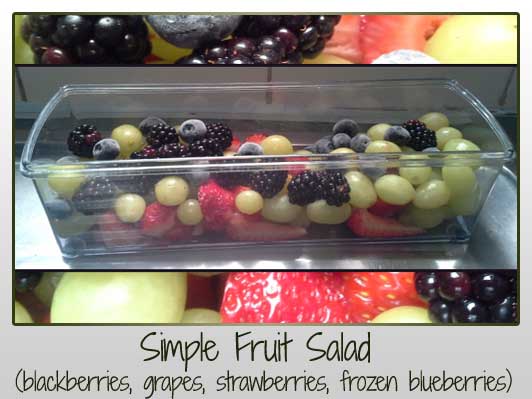 Great fruits for fruit salad include:

Orange
Strawberries
Apple
Mango
Pear

Banana

Lemon (juiced)

Mandarin

Kiwifruit
Peaches
Plums
Nectarines
Pretty much any in-season fruit tastes great!