WP-Cron Control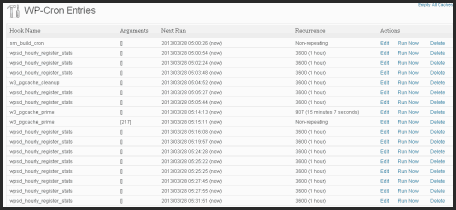 How I use WP-Cron Control
First, I disable wp-cron from running on every page load by modifying the wp-config.php file and adding this line near the top:
[snippet id="240″]
Then you install WP-Cron Control per normal (install/activate) which will give you a custom cronjob to add to your cronjobs in cPanel.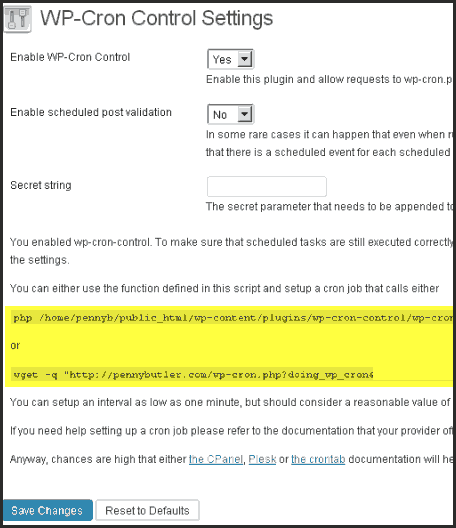 Note: In the above screenshot, I have the 2nd option unchecked, but you will probably want to check that box. The above site is for my "problem site" so I have as much as I can "switched off" to save site resources in any way I can.
Then you need to setup a manual cron job (in your cPanel) that is set to schedule for times that are under your own control about how often it runs.

Minimum should be 15 minutes, but you can set it for hourly, twice a day, 24 hours, etc. It all depends on what "automatic" things you have scheduled on your particular install as to how often it should be run.
(But no shared host is happy with less than 15 minutes, so if you are doing this to keep your host happy, at least make it 15 minutes or more. If you run a site like buddypress, etc, then you need to make it much lower, than a more static site like a blog that you update every few days – because buddypress (and things like it) have people "talking" to each other, uploading photos and writing in forums, etc, and cron jobs are needed to run for each update – so to keep your members happy, you'll want to make it as low as you possibly can, but to keep your host happy, you'll want to make it as high as you possibly can)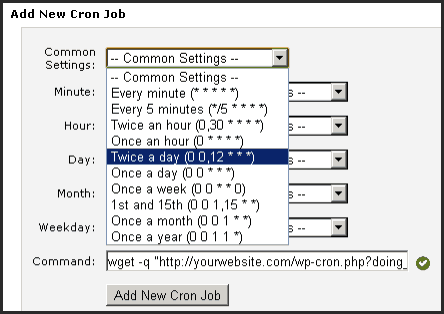 Just paste the command from WP-Cron Control directly into the command in your cron jobs, and click on — Common Settings — and choose a time from that – that's the fastest, easiest way to setup a cron job.
And now you are done.

Site Notifications/Chat: 
Videos: