Illuminati, John Dee, Ba'al, War, Black Magic, Freemasonry, Luciferianism
Updated:

7 months ago

Reading Time:

25

Minutes

Post Words:

6526

Words

"…they are aware that there are benevolent forces that will prevent them from achieving their goals unless we give them permission to enslave us… the rules state that they have to tell us what they're doing. Therefore if we allow it to happen we have consented to tyranny, we have consented to enslavement."
Found this clip and thought – this is quite interesting, it is similar to what Andrew Tate said about the Satanists (on the post "If I tell you the apple is poison & you still eat it, I didn't poison you; you poisoned yourself ~ Satan), and I just wanted to note it down. Discernment required as usual.
And I want to say something else. One of the things that I learned from whistleblowers from the cabal itself is that they have to work within something they call The Rules. And this is very, very important. So I really want to make sure that this gets into the film.
The rules are a body of spiritual principles that they must follow in order to be allowed to exist. Now what do I mean by allowed to exist? I mean that they are aware that there are benevolent forces that will prevent them from achieving their goals unless we give them permission to enslave us.
Now think about that. Well I didn't give them permission.
So why did they put this plan for three world wars on display in a book that's hanging there open behind glass in the British Museum Library of London? And those three world wars that they're outlining are exactly World War I, World War II and the War on Terrorism?
(Note: if I were the documentary maker, this would be the ideal time to actually put a photo of said book, or the reference – my hunt for it below transcript, and actually the 'hunt' ended up being really interesting, so hooray, always try and verify, you never know where you end up, and what else you end up learning along the way ~ Penny)
Because the rules state that they have to tell us what they're doing. Therefore if we allow it to happen we have consented to tyranny, we have consented to enslavement.
Now if you get into the secret history of the cabal, this was rediscovered by Queen Elizabeth, the original Elizabeth that we've heard about from the 1500s. Queen Elizabeth's royal astrologer, a man named John Dee, who is the prototype of the wizard with the long beard, the hat, and… what he did, was to rediscover through these ancient documents that were in the Vatican, the technology of how to access what they considered to be spiritual beings that were useful to them, but what we would consider to be demonic or evil beings. (01) John Dee https://en.wikipedia.org/wiki/John_Dee
These beings need to be accessed through a very complex set of rituals and ceremonies. You cannot just ask for them to show up. You have to follow very elaborate and specific protocols.
If you follow those protocols it's like having an IP address which is what we use to go online in order to notate a website. Every website has its own IP address.
These spiritual beings such as Ba'al and Moloch, which they still do ceremonies for today such as in Bohemian Grove, there is a giant effigy stone effigy of an owl, that's the God Moloch.
The God Moloch goes all the way back to Roman Carthage in which they were offering child sacrifices to this God in exchange for power.
So John Dee rediscovered the technology of how to draw the magic circles, how to say the right incantations, how to actually do black magic, on a governmental level.
This is what people are going to have so much trouble with once disclosure happens is that these people actually practice black magic and they are very, very good at it.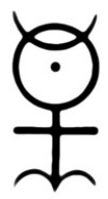 Hunt for References:
I just used Filmot search to try and locate which documentary this is from and it's from the Collective Evolution "Disclosure & The Fall of the Cabal with David Wilcock". It looks like it was from 2018 because there are clips on the Collective Evolution facebook page directing them to their website, (but I find no mention at all about this or even David Wilcock at all on their site – so maybe they no longer have any affiliation.)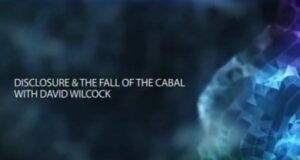 I found this clip in the following videos (haven't watched it)
This 2016 article came up when I was searching for the original source of the video, it looks interesting (but it's too late at night for me to read it in depth):

Site Notifications/Chat: 
Videos:
Penny (PennyButler.com)
Penny (PennyButler.com)
Truth-seeker, ever-questioning, ever-learning, ever-researching, ever delving further and deeper, ever trying to 'figure it out'. This site is a legacy of sorts, a place to collect thoughts, notes, book summaries, & random points of interests.