Vitamins for Common Conditions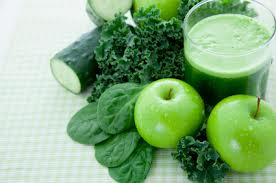 Conditions and the Vitamins/Supplements that help.
Warning: the writing that is bold/red are vitamins/supplements that can make that particular condition worse or actually "cause" that condition. Sometimes the same vitamin that can help, can also worsen the condition if taken for long periods of time or "too much".
Acne A C B2 B3 B5 B6 Niacin Probiotics Flax Seed
Addiction C Zinc
Alcohol B1 B2 B3 B5 Folic Acid Tyrosine NADH Niacin Niacin B3
Arthritis D C B3 B5 B6 Selenium Ginseng Niacin Apple Cider Vinegar Flax Seed
Asthma D E C B5 B6 B12 Magnesium
Brain B1 B3 B6 B12 Lecithin Ginseng Niacin E B6
Clarity B12 Omega-3 NADH
Cold/Flu C B5 Ginseng Probiotics Selenium
Cold Sores Lysine Ginseng
COPD D E Selenium
Depression C B3 B5 B6 B12 Folic Acid Biotin Zinc Chromium Omega-3 Lecithin Tyrosine NADH Niacin L-tryptophan Flax Seed B1
Energy E B1 B2 B12 Magnesium Zinc Chromium Tyrosine Ginseng NADH coQ10 Selenium
Fatigue C E NADH Magnesium Selenium Tyrosine Ginseng B2 CoQ10 GrapeSeed A E Selenium Tyrosine B6
Gum Disease D C B12 coQ10
Hair B2 B5 Biotin Selenium Grape Seed Extract Selenium
Headache B2 B3 Niacin B5 B6 coQ10 Magnesium Chromium Omega-6 Tyrosine B3 Niacin L-tryptophan B6 Grape Seed Extract A E C
Irritability B5 A Folic Acid Selenium
Insomnia B5 Magnesium Ginseng L-tryptophan B12 Tyrosine Folic Acid Folic Acid
Jumpy Legs (Restless Leg Syndrome) E Folic Acid Magnesium
Live Longer B12 Grape Seed Extract Apple Cider Vinegar
Memory B1 B2 B3 B12 Folic Acid Omega-3 Lecithin Tyrosine NADH Niacin
Mosquitoes B1 (It's only a myth with no scientific evidence, but 100's say it helps)
Smoking E B12 Tyrosine L-tryptophan
Stress C B1 B5 Tyrosine Ginseng
Under-Active Thyroid Zinc Selenium Selenium
Yeast B5 Probiotics Flax Seed
Look Younger Grape Seed Extract Apple Cider Vinegar E C B1 B2 Folic Acid NADH Niacin
Weight Loss Chromium Apple Cider Vinegar Lecithin D B5 Flax Seed
Site Notifications/Chat: 
Videos: