More Experts Stand up for Kids [Urgency of Normal Letter]
A group of scientists and paediatric, infectious disease, emergency, mental health, and ICU doctors concerned that COVID-19 mitigation measures for children are doing more harm than good have come together to write The Urgency of Normal letter – an Open Letter to the White House COVID-19 Response Coordinator and the CDC Director.
After two years of living with one disruption after another, they say the toll on children's mental and physical health is increasingly evident and alarming. To protect them, an urgent return to fully normal life and schooling is needed.
21 June 2022
"Dear Dr. Jha and Dr. Walensky,
We strongly urge you to revise the CDC's COVID-19 guidelines with regards to testing, isolation, and vaccine recommendations for children to ensure that public health policies are not doing more harm than good.
Many European countries, U.S. states and Canadian provinces have already updated their COVID-19 policies to reflect that vaccines and infection-acquired immunity have reduced the risk of a severe COVID-19 outcome for youth, and to acknowledge that all mitigation measures have unintended consequences. Massachusetts, the United Kingdom, Denmark, Norway, British Columbia and elsewhere have recommended an end to routine screening testing and mandatory isolation periods for children. Most have also eliminated any COVID-19 vaccine requirements for children to fully participate in public life.
The CDC's COVID-19 school guidelines continue to cause significant disruption to children's education and to working parents, while providing no demonstrable public health benefit in limiting COVID-19 spread. These policies have serious unintended consequences–-such as school closures, increasing school absences, forcing parents to miss work, and the expense and time of testing. At this point, nearly all U.S. adults and children are protected by either vaccination or infection-acquired immunity, and the U.S. is seeing far lower hospitalization and mortality rates than in prior surges.
Our nation's children suffered tremendous learning loss as a result of prolonged school closures and are battling a well-documented mental health crisis, and ongoing COVID-19 testing and isolation periods are causing additional harm.
Time away from school is known to negatively impact students and contribute to long-term school absenteeism, as seen during the 2020-21 school year when attendance rates dropped significantly compared to pre-pandemic years. This drop in attendance is more severe in school districts with longer educational disruption during the COVID-19 pandemic, which often have higher concentrations of Black and Latino students and higher rates of poverty. The impact of low attendance includes nutrition lost from missed school meals, greater risk of drop-out, and farther reaching consequences including lower lifetime earning potential, greater mental health and occupational problems, and reduced life expectancy.
We have never systematically screened and isolated children, nor forcibly excluded them from school or other activities, for other respiratory viruses. Instead, affected individuals have been able to return to work or school as soon as they are fever-free for 24 hours and symptoms are improving, without testing. At this point, the CDC should recommend these same common-sense policies for COVID-19, as other nations have done, protecting high risk groups while facilitating unrestricted return to work and school.
We Propose the Following Changes:
Test to Treat
Symptomatic and asymptomatic testing should be replaced by a "test-to-treat" approach, with the goal of identifying and treating only those at highest risk (immunocompromised children with complex medical conditions such as cancer) while avoiding disruptions to those at low risk of serious illness. We must focus on vulnerable people by encouraging vaccination and making prophylactic medications (Evusheld) and treatments (Paxlovid and monoclonal antibody therapy) widely available for higher-risk individuals.
Retire Vaccination Mandates
CDC recommendations to vaccinate and boost healthy young individuals have led many schools, colleges, sports organizations, and summer programs to require up to three doses of mRNA vaccine, regardless of prior infection. Such requirements exclude unvaccinated children or those not boosted from important opportunities. Data from American colleges (UCI, UCLA, Cornell, Stanford, Harvard) and around the world (United Kingdom, Iceland) clearly show that COVID-19 vaccines do not stop acquisition nor transmission of the virus. Vaccines and boosters can be offered based on individual health considerations, but should never be used to exclude children from school or social activities.
Recommendations should be changed to "COVID-19 vaccines are available for children ages 6 months-17 years and boosters are available for children 5 and older and their administration should be a choice to be discussed between the individual and their primary care physician."
The emergency phase of COVID-19 is over. We call upon the CDC to update current guidelines to reflect the era of endemic management in which COVID-19 infections are treated similarly to other seasonal respiratory viruses, which do not require routine testing or isolation. It is time to join our peer countries in recognizing the importance of restoring equitable and maximal access to education, sports, and social connectedness for all children. Their health and well-being depend on it.
Sincerely,
Jeanne Noble, MD
COVID Emergency Medicine
Marty Makary, MD, MPH
Public Health Policy
Vinay Prasad, MD
Epidemiology
Lucy McBride, MD, MA
Internal Medicine
Kristen Walsh, MD
Academic Community Pediatrics
Allison Krug, MPH
Epidemiology
Scott Balsitis, PhD
Viral Immunology
Jeffrey Vergales, MD, MS
Pediatric Cardiology, Public Health
Jessica Hochman, MD
Pediatrics
Nicole Saphier, MD
Oncologic imaging
Eliza Holland, MD
Pediatric Hospitalist
Todd Porter, MD
Community Pediatrics
Jennifer Grant, MD
Infectious Disease
Kory Stotesbury, DO
Child & Adolescent Psychiatry
Ram Duriseti, MD, PhD
Pediatric Emergency Medicine
Mario Reyes, MD
Pediatric Hospital Medicine
J. Thomas Megerian, MD, PhD
Pediatric Neurology
Charlotte Riddle, MD
Community Pediatrics
Silvia Fogel, MD
Psychiatry
Neeraj Sood, PhD
Public Health Policy
Carol Vidal, MD, PhD
Child & Adolescent Psychiatry
Tracy Beth Høeg, MD, PhD
COVID Epidemiology
Martha Fulford, MD
Infectious Disease
Nicole Johnson, MD
Pediatric Critical Care
Sebastián González-Dambrauskas, MD
Pediatrics
Leslie Bienen, DVM
Public Health
Steven Templeton, PhD
Microbiology & Immunology
David E. McCune, MD, MPH
Medical Oncology
Joanna L. Spencer-Segal, MD, PhD
Diabetes & Endocrino
They have also created an advocacy toolkit to support policy change in elementary and secondary schools.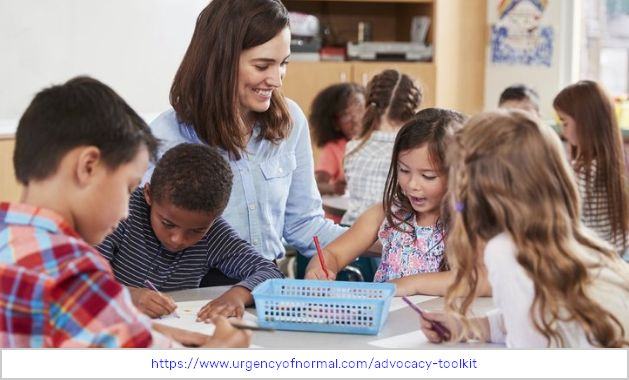 As scientists and physicians, their goal is to provide accurate data and nuanced guidance—to help people frame decisions and balance risk—not to make decisions for you.
The Urgency of Normal is an all-volunteer effort, with no funding received from any source.
2 minute Snippet from Head of ICU:
Head of ICU Dr. Kwadwo Kyeremanteng talks about his courageous advocacy to restore normalcy for kids. Dr. Kyeremanteng, a well-respected physician who approaches care with data and compassion, shares the challenges of speaking out during an era of "Cancel Culture."
Full Webinar explaining the Urgency of Normal:
Urgency of Normal Advocacy Toolkit Webinar
To support parents, students, teachers, and administrators in understanding the whole-person status of our children's health, a group of leading scientists and doctors has released an advocacy toolkit entitled "Children, COVID and the Urgency of Normal," The toolkit presents clear, understandable data on vaccine efficacy with Omicron, the dire state of student mental health, and how to protect the vulnerable while also urgently restoring normalcy to our children's lives.
Note: I completely disagree with them about Paxlovid and "Rockefeller medicine" in general (typical minds of doctors – I've converted some and there are many others that are realizing, but it's a long-process and hard for most to get their minds around when they've all been indoctrinated by trillion-dollar pharmaceutical giants).
There are far safer, cheaper and way more effective things you can do if you get sick, but you can't see it until you realize how big the lie is and how long it's been ruling over us.
COVID-Truth | Solutions-Health | Solutions-StandUp | Rigged Science & Medicine
Site Notifications/Chat: 
Videos: