Paprika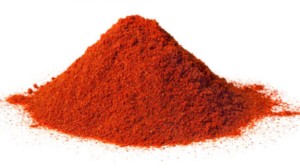 Contains active ingredient 'Capsaicin'. Antibacterial, Anti-Inflammatory, Antioxidant, Stimulates production of saliva & stomach acids which improves digestion. Stimulates cardiovascular system which improves blood circulation & blood pressure.
Also contains Iron, Vitamins A, E, B6, C.
To get the health benefits of paprika, you should dry your own naturally in the sun.
I just joined Gettr and I highly recommend it - it's the best alternative to them all so far:
Telegram Channels: Get Post Updates | Chat/Comment | Video Evidence | c19 Images/Memes