How to Stop RSS Importing into your Facebook Fan Page (New Facebook)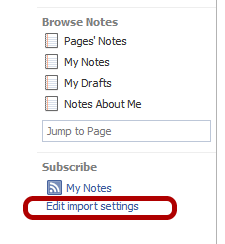 This is a new update of the previous How to STOP importing RSS Feed in your Facebook Fan Page as the screenshots have changed with the new Facebook Page layout. This is for people who used the NOTES application to previously import their RSS feed into Facebook. I still love this way of importing but sometimes you just need to know how to stop the import or edit it to a new feed.
1.) Edit Page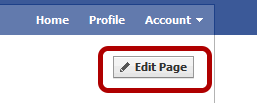 Login to Facebook, go to your page, and click on Edit Page.
2.) Select Apps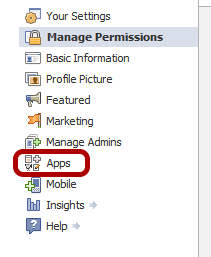 Scroll down and select "Apps"
3.) Notes (Go to App)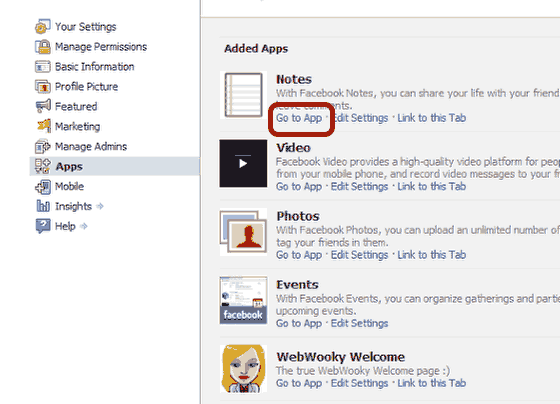 Find the Notes application and click on "Go to App"
4.) Edit Import Settings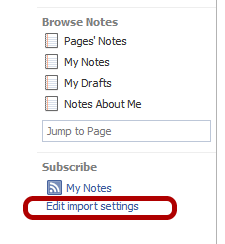 On the left-hand-side, underneath your profile picture, is the browse notes and subscribe options. Select "Edit import settings" from the Subscribe options.
5.) Stop Importing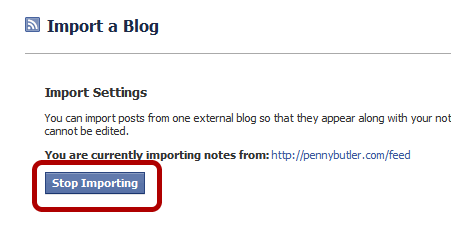 Now you can select Stop Importing to stop your RSS feed from importing into your Facebook fan page.

Site Notifications/Chat: 
Videos: