Ideas to keep site going & non-cabal-controlled solutions?
Updated:

1 year ago

Reading Time:

12

Minutes

Post Words:

3064

Words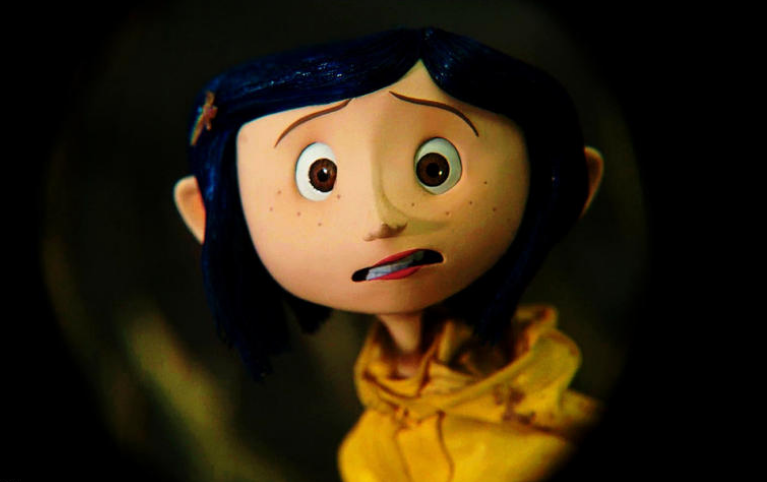 Update: May 19 2022
Finally found a site that worked straight out of the box and hasn't ripped me off or had any complications and that's Ko-Fi. If you enjoy what I do or find my site useful, please support me on Ko-fi! https://ko-fi.com/supportches
Update: Feb 18 2022
The website is now paid for another year – oh my god – thank you Blunnies, Will, and Amanda for making this possible!

Now I'm back to my original problem of the struggles of those who are standing by their morals and ethics – not being able to get an income needed to survive the day to day of this world and my currently outstanding rent, and upcoming car rego, PO Box, internet and daily expenses – not that I leave the house much, but they have definitely made it ridiculously hard to get off this enslavement system, and no doubt a lot of people visiting this site has the same problem. How the heck do we do this?
So I'm grateful that the site will live another year, it's pointless if I don't have a roof over my head or internet to update it. Saving the site was the highest priority as it's so important to get the truth out – even though the only people seemingly reading the truth are those who already hunting for it and already know it.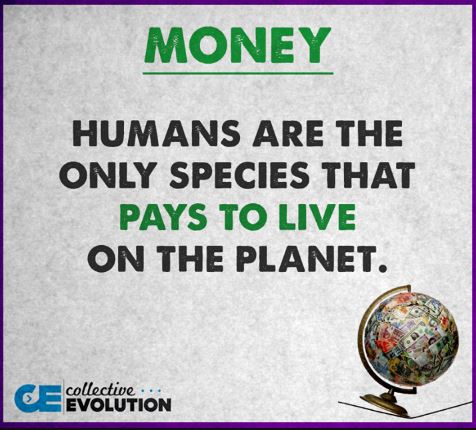 Work-From-Home jobs require "unreasonable, illogical mandates"
— "Only Compliant 'Hive-Minds' Need Apply" —
I apply for "Work from Home" and "Remote" jobs – but this "Psychosis" – this unbelievable psychotic-madness out there – permeates these jobs as well – you have to be "Fully-Vaccinated" to get a Work-from-home job in Australia.
When I ask them to please explain their logic – they say it's to "pickup the equipment".
(not heard of Uber? can't Courier it? can't have a Contact-less pickup? can't use your brain and lookup the actual research that shows it's the vaccinated who are the spike-protein spreaders? can't see your own Insanity?)
What they really mean is they can only have slave-minds – conformists, and those who will blindly and obediently obey anything an authority says – regardless of the insanity, regardless of the madness, regardless of what is asked. They want mindless-scriptreaders and rule-followers. "Compliance" is the only trait you need to get an income in the traditional way now. Only those who will bring in this new "Social Credit system" without question need apply.
No mandates for "Covid-Compliance-Officers"
Ironically – the "Covid" work-from-home jobs do not require the "fully-vaccinated" madness.
I mean you can not this up. It's like the system is designed to wake people up. Everything they do is contrary to logic. So if I wanted to work for any kind of remote-job enforcing this new digitalID and covid enslavement system, I do not need to inject dangerous experimental drugs… but I would have to go against my morals and ethics and "lock down" healthy people, call up people who tested positive with these b.s. tests – and if they are sick, "read from a script" – not be able to tell them any information that will actually help them. The struggle is real.
We need a solution to this madness.
We need the masses waking up from this madness that has permeated our communities, and we need those masses to help with "non-compliance" – the only weapon we have.
So that's my little rant for the day. I'm 10 days behind on rent and have a looming 1k of bills upcoming and still no closer to figuring out how to make a living or even have the funds to invest into getting off the system – isn't it insane? That to get "out of the cabal-network", you need money?
Anyway, please continue to bring up ideas on how we can live, how I can maybe get off this web-hosting and find some way of hosting a website without this looming yearly bill, and any other ideas on how we can make the transition out of this slave-system.
If you have telegram, please join my new Telegram group. https://t.me/journeytoabetterlife
This one is where I post any new blog posts I do, and it has a chatroom attached to comment on any blog post (since I have comments turned-off on this site due to the bots-slowing down the site)
Telegram is probably the best way to interact with me right now, however it is "cabal-controlled" so we do need another solution, another network that we can move to.
New Social Networks do not Help those who are standing up for what's right
New social networks have popped up, but so far none that contain all we need. The most important thing we need I believe is a locally-focused network that allows us to barter & trade, share our knowledge/skills, and easily be able to connect and help each other. I made a few sites like this when I was going through my awakening, but if you've been following this blog for a while – then I thought I was going mad and couldn't keep maintaining it because it was costing me hundreds of dollars a month that I didn't have, and I couldn't keep them going when noone at the time was using them.
This was my old site that matched people up with their skills and needs, enabled classifieds to put up skills & offerings, challenges to help people get on-track, forums to share knowledge, events to create local & online events, and a location map to find members in your local community.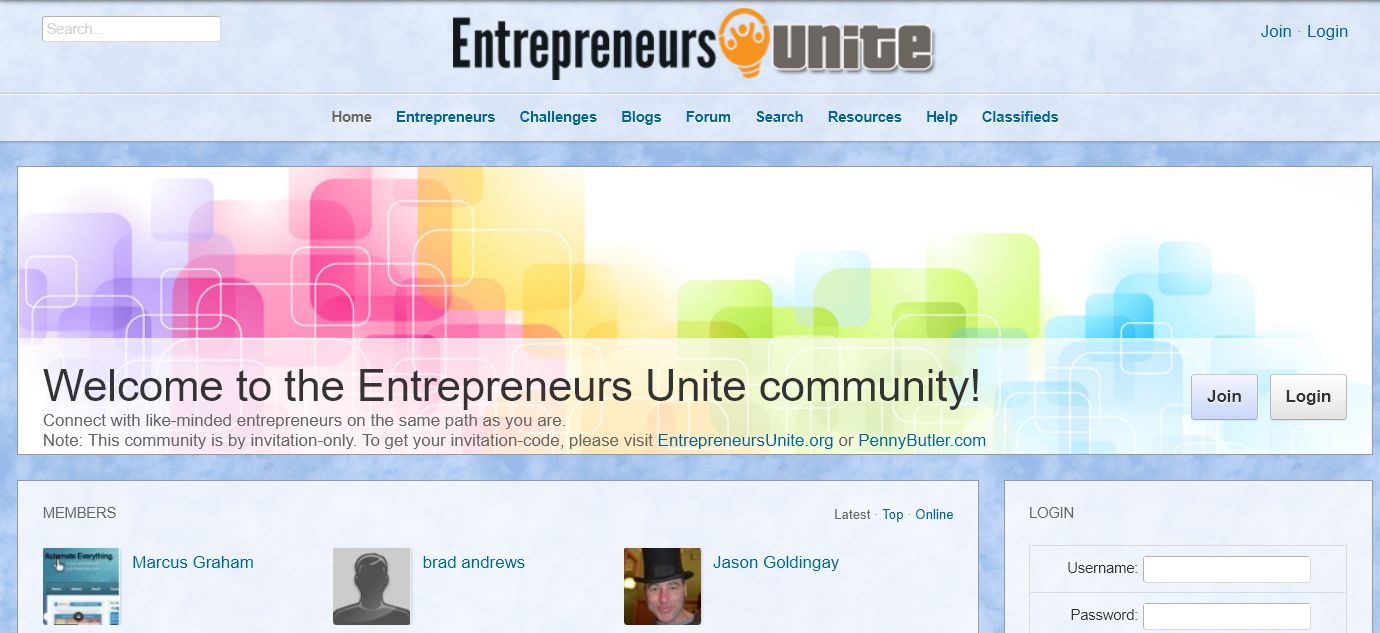 This was my old soulpreneurs site which was based on helping others with "save the world" mentality to collaborate and find each other.
It was focused on mini-challenges to get motivated and organize into accountability groups to help each other get the skills & organization needed to live the life we want and inspire ourselves to living the life we were born to live. To do what we came here to do.

Main premise was that we are all teachers and we are all students, and to learn & share – that collaborating with each other uplifts and improves everyone's lives. It also became a site that was about creating an online biz. I did mess with it 100's of times trying to figure out what was most-needed – never finished or launched it.
I also had a "meetup" site where you could expand your social-circle with like-minds. Sigh.
So many ideas that my consciousness was driving me to urgently do – spending thousands of hours learning and working on – any of which could've been used right now if I had of kept them going. I would love to resurrect the backup of entrepreneursunite and transform it into a site that we so desperately need right now – or at least "give the idea" to someone with the means and motivation who can do it, because all these new social networks are doing it wrong – nothing they are setting up is helpful, it's just another place to spam-links to people who already know this stuff. What we so desperately need is a way to connect and help each other. I have a business plan and folders of information that went into the planning of this, and spent thousands of hours and thousands of dollars, all for them to be lost due to "money" issues.
New networks are emerging that don't fit our needs (yet)
New networks that I've checked out that do not yet have what we most need:
Truthbook.Social | Gab | UnifyD | MeWe | TheMindOf
In my opinion, most of those who are "seeing and speaking truth" are now struggling to live – because they have been stood-down or had to leave due to evil-mandates that make no sense and they can't do it – their soul won't let them. So these networks – all of them – should focus less on trying to be like another bloody facebook-clone and more on "solutions" for these people to survive. It's pointless asking us for money – we don't have any.
New networks need:
Dating-site like questionnaires that allow you to profile what your skills and interests are, what you can help others with and what you need help with, and then the questionnaire – just like those match-dating site, need to give you a way to see other members percentage score – it might be that people who live closest to you have the higher scores so you can start helping each other on a local-community-level –
"I'll grow the tomatoes, you grow the beans",
"I'll mind your 3-year-old, so you can go and mow that lawn",
"I'll make your website and you can fix the tap",
"I'll go shopping for you, and you make the casserole"… etc.
Former teachers can still teach
Former aged-care workers can still care
Former doctors & paramedics can still help someone who is injured
Former bus & truck drivers can still drive
We can arrange meet-ups and help each other more readily if sites are locally-focused — and NOT in the control of the CONTROLLERS – that's our problem. Everyone is still using cabal-controlled systems to meet – all of which can disappear in any moment.
We need to focus and highlight what skills & knowledge we have, can teach and share our knowledge to others in the community, and we need a way to highlight "what we most need" and be matched-up with those who can help.
People's knowledge and wisdom and skills and NEEDS can then be the highlight – not what funny-meme's they post. We need to work with each other on a local level. These sites are all "clones" of the cabal system – they need to be more community, local-community-focused.
I wish I had the funds to resurrect the site I started, or the team to work with me to get this system up. We need it desperately, more than ever.
If you are on the same page, maybe we can work together on that? Please contact me on telegram or on the contact page. Maybe there is some way we can bring about these things our communities so desperately need – before the cabal take it away from us.
Also, if you do have any funds to spare, my paypal is: paypal.me/webwooky until a site like GiveSendGo is up and running again.
Update: Feb 17 2022
(evening)
Well, the Payoneer funds came through and I went to renew the hosting fees with Inmotion — and oh my god — despite the bill being presented as "1 year", it won't let me renew 1 year, instead forcing the only option of 2 years– Freakin' Unbelievable. There's no option to switch it to one year. I'm currently waiting for their support team chatroom.

I really need to find a solution for living in this world without "their" (the elite's control) system – can we have websites without using their system of control? How do we do this – I'm feeling so bummed right now.
On the plus side, when I went to pay the hosting, it said that it was going to renew on March 5, which means I can feel safe that the website won't go down before that date – maybe I can find another hosting solution before that date, or if not, then I have to come up with USD $287.66 (AUD $400.59) plus rent before then, and hovering in the back of my mind is car rego due start of May. Look at how they keep us as a debt-slave.
(morning)
Finally funds are apparently released from Payoneer and on their way to my bank account so I can pay for the hosting, hopefully the site doesn't get turned off in the meantime. What a nightmare, really. Let alone being 9 days late on rent as well – What are we gonna do in the great reset? What are our options? How are we going to survive what's coming?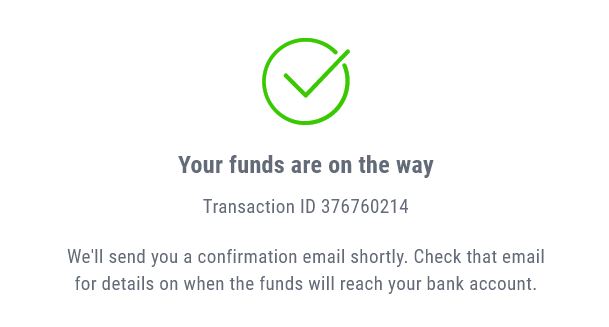 Update: Feb 14 2022:
Having a horrendous time trying to save this website. I first signed up to the buymeacoffee platform because I saw that others in our "topic of interest" were using this site – thereby thought it was a safer platform than Paypal and the others.
I had two people come and save the day and donate to that platform but then couldn't withdraw the funds due to "suspicious payments". Sigh.
Finally got through that drama and they said they had sent the funds, but now the funds are stuck at the platform "Payoneer". I got an email asking me to verify my identity – which I did and …. "crickets". It took an hour to find how to contact their support team and even then it was all these unrelated dropdown menus and they sent an "auto-response" of which I replied to. Anyway… sigh.
I've created a "GiveSendGo" account after them coming to save the day for the Canadian Convoy – but their website fails when you try and setup an account right now and their email response said "they were aware of the problems, keep trying". So this is where I'm at currently.
1.) Awaiting Payoneer to release the funds so I can withdraw into my bank account
2.) Waiting for the GiveSendGo site to stop glitching when I try and setup a campaign.
So just pre-warning that the site may go down in the meantime. I am grateful that the website hasn't taken it down yet (they haven't even sent a payment-reminder email which is interesting… ), so fingers-crossed I can get these funds before they cut me off.
Update: 3rd Feb 2022
(Australian timezone) –
BuyMeaCoffee is delaying releasing the funds due to "suspicious payments":
"Our payment providers recently detected certain suspicious transactions hitting your account. Could you please share some proof of how you were using Buy Me a Coffee to receive payments, including dated screenshots of how you were promoting your page? We will be happy to forward it to our payment providers for you so that your account is marked as safe."
"I've only had 2 people send me money and already it's "suspicious" ?? lol.. unreal.."
I sent them a screenshot of this page and the link.
A few backwards and forwards and then got this reply:
"Hi there! Thank you so much for your patience and apologies for the delay. Just heard back from the team and was advised that your proof was accepted and that your payout will be processed shortly. Have a nice day! :)"
But then when I tried to withdraw the money, it still isn't working. Sent them another email saying that it's urgent because the site renews on Feb 3rd (US Timezone) and got this reply:
"Hi there! Yes, kindly allow some time for our team to process your pending payout as soon as possible. I have followed up again regarding this issue. :)"
But a day later and still can't click "withdraw". So thanks guys for the payments. The site may go down for a few days (unless the host isn't anal about a delayed payment – we'll see), but as soon as the funds are released, the site has been saved, and so if it does go down, it won't be permanent thank goodness.
Big Thank you to Blunnies, Will, and Amanda for helping save this site!
January
Just realized my website hosting is about to expire and I can't afford to renew. The site is just over 6gb.
I'm reaching out to see if there's any ideas anyone has to save my website?
I have a couple of days before it auto-renews but I don't have any money.
I either need to raise enough funds to pay it US$155 (AUD $222) before February 3rd US timezone – or does anyone have a server that I can temporally host it on for a few months (until I work out a way to make a money away from the corrupt system?)
I really don't want to lose my site as it's how I process this whole great-reset pandemic stuff, it's my whole life right now.
Please let me know if you can help or know some other way of hosting without it costing so much?
BuyMeACoffee – Giving up on them.
Payoneer – Will see if they release my funds today/tomorrow
GiveSendGo (When it stops glitching) might be the way to go but not a good start even though I love what they are doing for the truckies.
Please share any solutions/ideas on telegram:
SMS: 0408 036 323

Site Notifications/Chat: 
Videos:
Penny (PennyButler.com)
Penny (PennyButler.com)
Truth-seeker, ever-questioning, ever-learning, ever-researching, ever delving further and deeper, ever trying to 'figure it out'. This site is a legacy of sorts, a place to collect thoughts, notes, book summaries, & random points of interests.