Avon True Color Skin Goodness CC Cream SPF25 (Shell) 25g New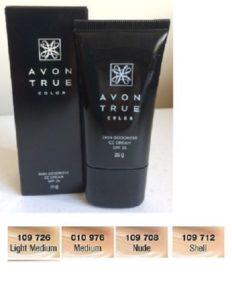 Lightweight multi-tasking cream helps to conceal flaws.
The nutrient-packed formula cares for your skin, helping perfect its appearance over time.
CORRECTS: Colour-correcting pigments improve the look of dullness, dark circles and redness.
PROTECTS: Formulated with white tea extract to help fight free radicals.
PERFECTS: Infused with licorice and vitamin C to help fade the look of dark spots.
~~RRP$29.99~~
$5 or Barter
Click Here to Barter with Me!

Site Notifications/Chat: 
Videos: