Replyz – Get Active on Twitter easily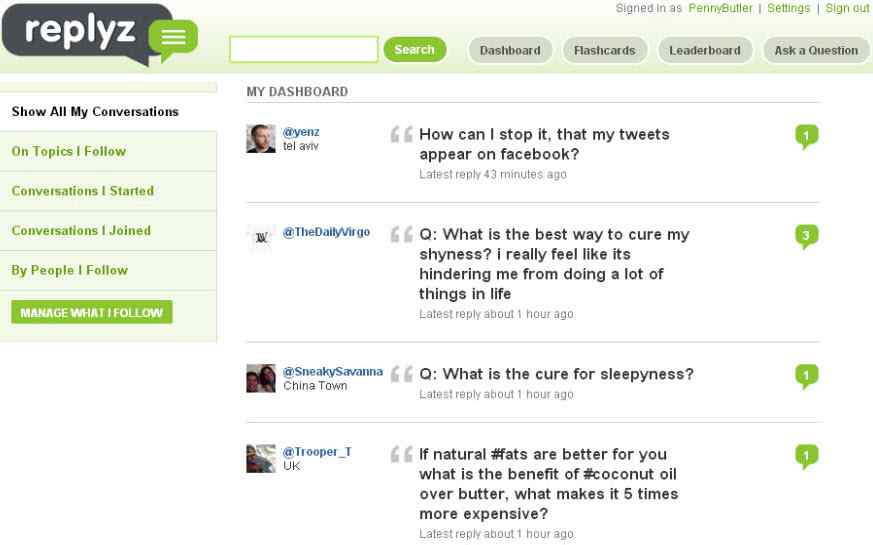 Is your Twitter account looking a bit bare? Don't know what to say?
How about just answering other people's questions! Help some people out :)
Replyz is a free Twitter service that allows you to see what questions are being asked in your niche – How?, Does Anyone Know?, Where can I?, Can someone?, Who Is?, What Are?, etc.
You just type in a topic like "wordpress" "Facebook", "fitness".. whatever your interest/expertise and Replyz will give you a list of the people who are asking questions on that topic that you can immediately answer.
It also creates a list of all the questions you have answered, so you can keep up with the conversation and reply again if needed.
Be logged into your Twitter account and try Replyz today.