[Ra] Illusion in order to give the Creator the opportunity to know Itself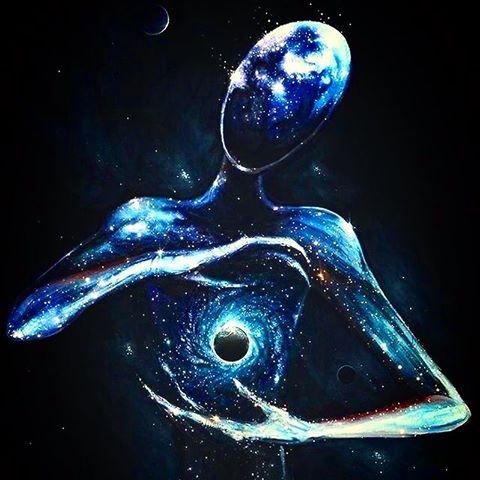 Since all is one, all manifestation, or appearance of many-ness, is an illusion. According to Ra, it is an illusion carefully engineered in order to give the Creator the opportunity to know Itself.
1.7 ▶ Questioner: [The question was lost because the questioner was sitting too far from the tape recorder to be recorded.]
Ra: I am Ra. Consider, if you will, that the universe is infinite. This has yet to be proven or disproven, but we can assure you that there is no end to your selves, your understanding, what you would call your journey of seeking, or your perceptions of the creation.
That which is infinite cannot be many, for many-ness is a finite concept. To have infinity you must identify or define that infinity as unity; otherwise, the term does not have any referent or meaning. In an Infinite Creator there is only unity. You have seen simple examples of unity. You have seen the prism which shows all colors stemming from the sunlight. This is a simplistic example of unity.
In truth there is no right or wrong. There is no polarity for all will be, as you would say, reconciled at some point in your dance through the mind/body/spirit complex which you amuse yourself by distorting in various ways at this time. This distortion is not in any case necessary. It is chosen by each of you as an alternative to understanding the complete unity of thought which binds all things. You are not speaking of similar or somewhat like entities or things. You are every thing, every being, every emotion, every event, every situation. You are unity. You are infinity. You are love/light, light/love. You are. This is the Law of One.
May we enunciate this law in more detail?
1.10 ▶ Questioner: Another question. Is it possible to create any acceleration of understanding [in] other entities [or are] all efforts… efforts by the individual on himself accelerating his understanding? In other words, if an individual tries to act as a catalyst in general to increase the awareness of planetary consciousness, is he doing nothing but acting upon himself or is it possible [inaudible]?
Ra: I am Ra. We shall answer your question in two parts, both of which are important equally.
Firstly, you must understand that the distinction between yourself and others is not visible to us. We do not consider that a separation exists between the consciousness-raising efforts of the distortion which you project as a personality and the distortion which you project as an other personality. Thus, to learn is the same as to teach unless you are not teaching what you are learning; in which case you have done you/they little or no good. This understanding should be pondered by your mind/body/spirit complex as it is a distortion which plays a part in your experiences at this nexus.
To turn to the second part of our response may we state our understanding, limited though it is.
Group-individuated consciousness is that state of sharing understanding with the other distortions of mind/body/spirit complexes, which are within the evident reach of the mind/body/spirit complex individual or group. Thus, we are speaking to you and accepting both our distortions and your own in order to enunciate the laws of creation, more especially the Law of One. We are not available to many of your peoples, for this is not an easily understood way of communication or type of philosophy. However, our very being is hopefully a poignant example of both the necessity and the near-hopelessness of attempting to teach.
Each of those in this group is striving to use, digest, and diversify the information which we are sending this instrument into the channels of the mind/body/spirit complex without distortion. The few whom you will illuminate by sharing your light are far more than enough reason for the greatest possible effort. To serve one is to serve all. Therefore, we offer the question back to you to state that indeed it is the only activity worth doing: to learn/teach or teach/learn.
There is nothing else which is of aid in demonstrating the original thought except your very being, and the distortions that come from the unexplained, inarticulate, or mystery-clad being are many. Thus, to attempt to discern and weave your way through as many group mind/body/spirit distortions as possible among your peoples in the course of your teaching is a very good effort to make. We can speak no more valiantly of your desire to serve.
May we speak in any other capacity upon this subject?
27.8 ▶ Questioner: Now, I understand that the first distortion of intelligent infinity is the distortion of what we call free will. Can you give me a definition of this distortion?
Ra: I am Ra. In this distortion of the Law of One it is recognized that the Creator will know Itself.
27.9 ▶ Questioner: Then am I correct then in assuming that the Creator will know Itself the Creator, then grants for this knowing the concept of freedom— total freedom of choice in the ways of knowing? Am I correct?
Ra: I am Ra. This is quite correct.
27.10 ▶ Questioner: This then being the first distortion of the Law of One, which I [am] assuming is the Law of Intelligent Infinity, from all other— correction, all other distortions which are the total experience of the creation spring from this. Is this correct?
Ra: I am Ra. This is both correct and incorrect. In your illusion all experience springs from the Law of Free Will or the Way of Confusion. In another sense, which we are learning, the experiences are this distortion.

Site Notifications/Chat: 
Videos: