Thinking out loud – Post-Panda SEO Strategy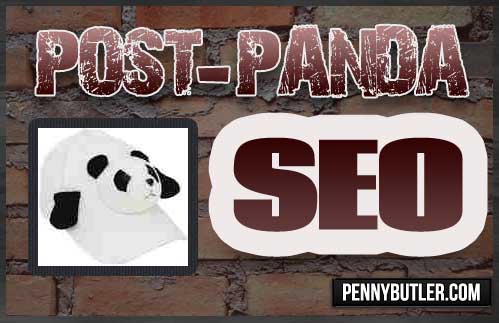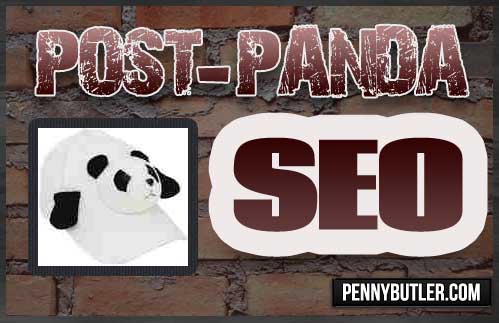 I've been participating in a lot more discussions lately on LinkedIn, thinking out loud, gathering my own thoughts together about what seo-methods I can just remove completely and which ones to focus on more or differently.
I thought I'd grab some of my comments that I've written to others and create a post out of it and see if I can get some more discussion on what others are doing and going to do now that things need to be 're-structured'.
In my Off-Site SEO (& lead-generation) toolkit, I include (depending on the niche/target market/budget): Press Releases, Articles, Videos, Guest-Blogging, Forum Answers, Documents (Slideshows/WhitePapers/Word Docs/PDF's/Ebooks), Podcasts, Social Networking, Social Bookmarking, Local Directories, RSS, Images (Flickr/Panoramio/Google Images/Pinterest), WordPress/Blogger/Squidoo, Classified Ads (Gumtree/Craigslist/eBay), etc.
Some of the above might not be considered off-page SEO by others, but for me, any type of content that can be posted online, optimized for search engines, and can generate traffic to your website, I personally consider as "off-page SEO".
As far as which one works best, they all work depending on the niche/target market and the relevant spots you place them. For example a car dealership or real estate agent in nearly any geographic region (US/Canada/Australia at least) can have massive success with video & image marketing + social media, but a bank might be better to focus on whitepapers & official press releases, a consultant can do all and any of the above to get attention, a local plumber gets most of his calls from Google and local directories, but some businesses/industries would be wasting their time doing some of the above.
I also take into account the competition, you need to do "more" than your competition if you want to get ahead of them, but sometimes just being strategic and knowing your target market, you can just do a couple of the above things to get ahead, other times, the competition is so fierce that they want to dig into all of them.
In any case, with all the Google changes, my thinking is to keep any external and internal/on-page content relevant, unique and most importantly 'high quality'. Provide value and vary the anchor-text links back to your site.
Just thinking out loud…
Post-Panda, I'm personally going to encourage larger, more quality content (1000+ words, and really helpful, relevant content) on the client's website/blog rather than posting to article directories. The only article directories I might consider now is the niche-specific ones in a client's target market (if they are in the health industry, real estate/auto industry, etc)
If relevant, the 3rd party sites I would focus on now would be to leverage that same quality content by making them more "social-friendly" rather than "seo-friendly" and get "social comments/links/shares" and by default get the seo-love, by:
1.) Creating an image for each post and sharing on Pinterest, Flickr, Panoramio (whichever site is relevant to target market and client's niche)
2.) Converting article into doc/slideshow/pdf (depending on article) and uploading to ONLY relevant and high-ranking doc-sharing sites, and not for the purpose of a backlink, rather for the purpose of brand exposure – getting targeted eyes-on the brand, so I would be looking at relevancy and quality and submitting to a 'lot less' sites than I used to
3.) Using slideshow/doc/pdf to create a webinar, podcast or video
4.) Share video on only a select few top-video sites relevant to client's niche (YouTube + a couple of others) versus what we used to do is syndicate video to as many sites as possible, if it's webinar-length/quality then client can use that to get more opt-in's to their newsletter
5.) Share podcast on iTunes and audio-sites relevant to client's niche and have link to download in client's blog – (hosted on amazon s3 or 3rd party site)
6.) Have slideshow files or pdf and transcript of audio/video available as a download at bottom of article either via opt-in (if relevant to client's goals) or as a regular way to bring audience back to clients site (again, depending on market)
7.) Share link to article & downloads on top, relevant, social-bookmarking sites as well as the main social networking places for that particuler client/market (Facebook, Twitter, Google+, LinkedIn, etc)
8.) Making client's blog more social (adding Facebook comments if relevant) and also making all content on site more social-sharing friendly, in particular focusing on Facebook, Twitter, Google+, Pinterest, and if relevant to client's market: Digg, and StumbleUpon
I've 'gone-off' places like Squidoo etc but I might consider an excerpt + unique intro (curation) on WordPress.com or Blogger.com if relevant – I would first find out what was needed by doing a competitive analysis to decide whether or not any of those sites are still sites to focus on. (There may still be some very highly relevant article directories for clients, but that is what I'd focus on – relevancy.)
Post-Panda, I've also 'gone-off' Animoto-like videos, instead, opting for video's that are professionally created, quality videos that look commercial or at least "more personal", more "real".
That being said, I've gone a bit 'off' everything this past week and reconsidering what I want to focus on in my life in general, which may not be SEO anymore (at least not for clients) but who knows, maybe I'm just going through a mid-life crisis or just 'burn-out' :)
For 'my' current client's (I have a lot of new startups this year, 'local' offline businesses), I have had to adjust my marketing techniques to focus on what is important to where 'they' are currently at – increasing content on their websites (& Facebook), review management, citations, and local biz directories, so I haven't really had a chance to test my theories on what would work Post-Panda as above, just thinking out loud as to what I would probably focus on now.
What are your thoughts Post-Panda? Are you going to do less link-building and more quality content? Have you considered other methods? What do you think?
Featured Image from overstockhats.com
Site Notifications/Chat: 
Videos: