[Police Standing Up] Stephen Kelly – Update – Criminal Mandates on Kids – Jan 19 2022
Former Police Sergeant Stephen Kelly Warns of Criminal Mandates on Kids and Calls for Sacking of Chant & Hazzard, and begs Australian Parents to Wake up!
Former Sergeant Steve Kelly gives a follow-up video on January 19th 2022 to address the ridiculous call from Dr Joe McGirr MP, to delay children returning to school to enable increased vaccination uptake and Dr Chant's press conference comments surrounding a high level of vaccinated people dying from COVID-19. He also calls on the Premier to intervene and suspend the vaccination of our children.
See also his first video for information about his experience as a 28 year police veteran who has spent the majority of his career in the Coronial Law Unit assisting the Coroner with inquests. He has an excellent understanding of medical practice and the law.
Follow Stephen Kelly on Rumble
Transcript & References:
Addressing Dr Joe McGirr MP for Wagga
00:30
Dr Joe McGirr MP put out a message on his facebook page (02) Dr Joe McGirr MP – Facebook https://www.facebook.com/DrJoeMcGirrMP/posts/321983553269676 about the return to school for children:
Florida's New Surgeon General says: "Step Away from What You Hear on TV for A Moment" (on Masking Kids):
School Board Meeting – Kristen Kelly – Masks Don't Work:
Children and COVID-19 Vaccines
Australian Emergency Department Doctor Warns of Myocarditis in Children
Dr Robert Malone's Warning to Parents
Dr Kerry Chant – Vaccinated people are dying, and you tell people to go out and get another vaccine? You've taken the Kool-Aid lady!
TGA Confirms Myocarditis Link to Booster
Boosters – Israel Trial, WHO, EMA
4th Pfizer dose is Insufficient – Israel Trial

World Health Organization & European Medical Agency

NSW 70% Hospital Double-Vaccinated
Vaccinated Dying from Vaccine-Complications, Not COVID-19?
Children Dying of Pfizer Injection
Message to Parents of Australia
Pfizer CEO admits 2 Doses offer very Limited (if any) Protection
Athletes Dropping Dead around the World
Adverse Injuries Sky-Rocketed Compared to All Other Vaccines
Australian Health Authorities did not Assess Safety Data from Vaccine Trials
Maddie de Garay – Permanently Injured in Pfizer Trial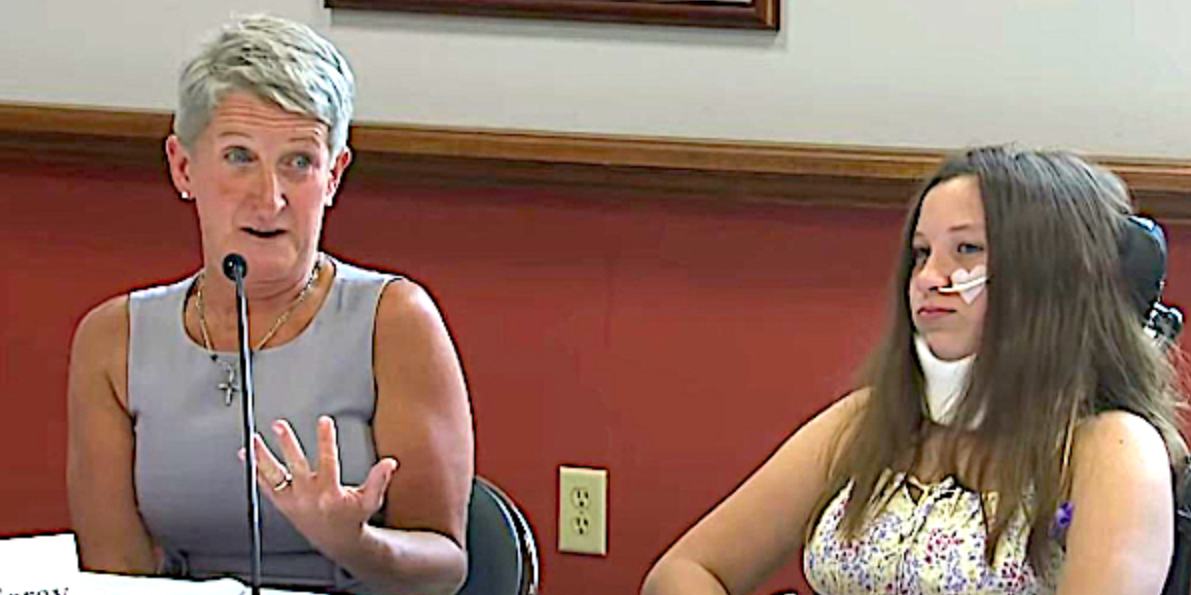 Update from Maddie de Garay's mum – 9 Months Later – Permanently Injured – Pfizer Trial:
Maddie's mum Stephanie gives an update on Maddie and reaching out to the world to warn that if this happens to your child – you are on your own – doctors, pharmaceutical companies, and the government will not help you. (81)Maddie de Garay – 9 Months Later – Permanently Injured – Pfizer Trial (82)C19VaxReactions.com
Open Letter to Australian Leaders to Prevent Vaccine Injury in Children from a number of health organizations

"Fully Vaccinated are dying at alarming rates."
Classified as Unvaccinated even if Vaccinated

If someone dies within 14 days of a vaccine did they die of underlying issues? The vaccine? or Covid? How do they conclude the cause of death? Who decides the cause of death? Those who got two shots could have died on day 13 and still been considered unvaccinated. The manipulation is in the hiding of vaccine complications and deaths among the unvaccinated.
How do we move forward?
Call to sack Dr Chant & Mr Hazzard, for a Criminal Investigation into Vaccine Rollout, to stop following Media Narratives, and to Halt Vaccines & Masks in Children
Thanks Steve, great informative video, I hope some parents actually watch it, not just those of us who are already clued-up. Not sure if you know this, but Mr Perrottet isn't likely to heed your advice, since his dad works for the world bank for the Agenda 2030 / Great Reset, so their priorities are likely focused on the larger mission. (99)Dominic Perrottet's father is John Perrottet – who works at the World Bank and part of the World Economic Forum family responsible for the Great Financial Reset and Sustainable Development Agenda 2030 we're about to suffer through! We really need more police, doctors, health workers, employers, and parents to wake up – politicians and the media are not likely incentivized or ethical enough to switch to the right side of history.
More from Stephen Kelly:
Before you vaccinate your children:

Site Notifications/Chat: 
Videos: