Pineal Gland Experiment [Food Diary Week 1]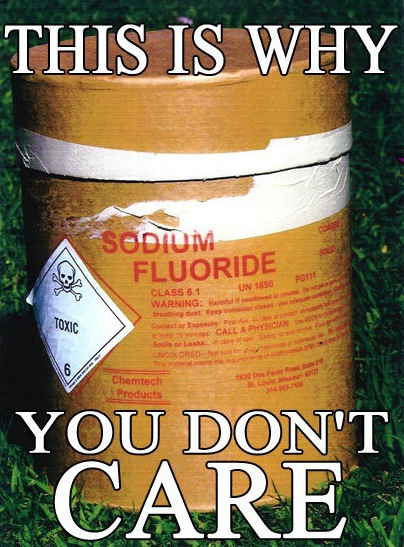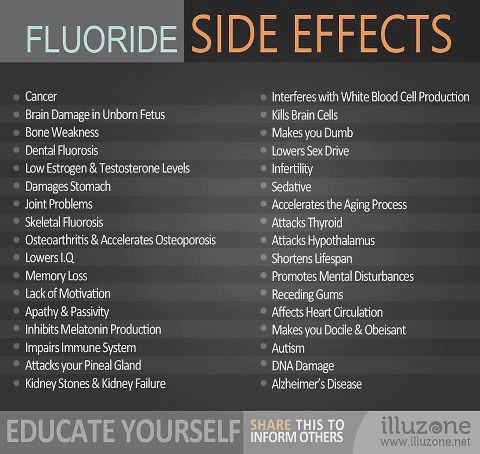 I'm focusing on the Pineal Gland for the next few weeks to just be conscious of adding more of these types of things into my daily protocol. First I did some research – please read these 2 posts if you are interested in that:
Then I created a 4 week plan to spread out the supplements over the entire month and ensure I was taking the right types of foods with the right type of supplement and the right dose at the right time of day, etc. You can download my first draft from the
Facebook group here
. And now I'll try and stay accountable to my plan :)
Weather Check
: Not bad 18°C
Mood Check
: Happy, Calm, Content
Sleep Check:
7 Hours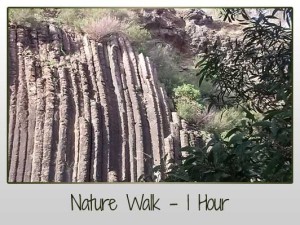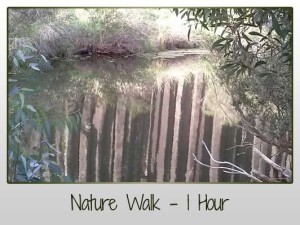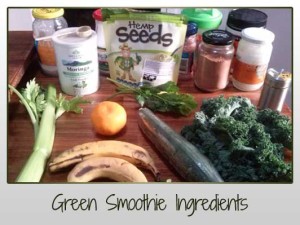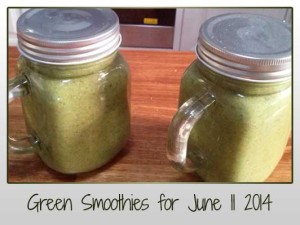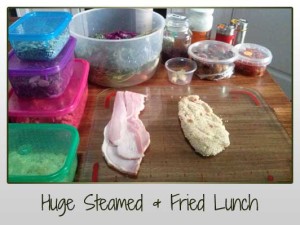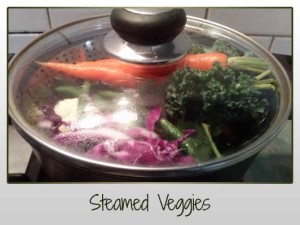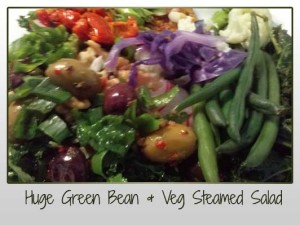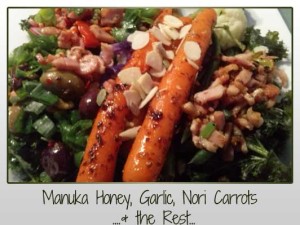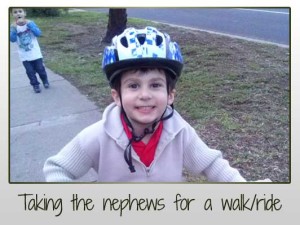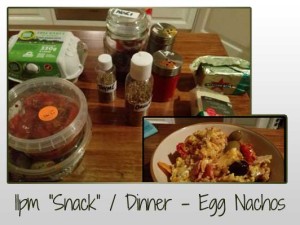 Arginine 1/2 tsp
Coffee x 2
Walk in Nature (Organ Pipes) – 1 hour
Ginseng 500mg
750ml Liquid

Zeolite

(15 drops) & Filtered Water – sip throughout day (didn't finish the whole bottle)
Green Smoothie (2 Sml Bananas, 1/4 Cucumber, 1 Mandarin, 1 Stick

Celery

, Coriander, Parsley, 3 Kale Leaves, 2 Tbsp

Hemp Seeds

, 1 Tbsp

Moringa

, 1/4 tsp Vitamin C, 1/4 tsp Citric Acid, 1 Tbsp

Chia

Seeds, 1 tsp

Cacao

Powder, 3 Tbsp Coconut Oil, 1 tsp

Maca

Powder, Sprinkle of Himilayan Salt, 1/2 tsp

Turmeric

)
Steamed Veggies: Kale,

Red Cabbage

,

Cauliflower

,

Broccoli

, Green Beans
Fresh Salad: Kale, Radish, Asparagus, Olives,

Sunflower Seeds

,

Pumpkin Seeds

,

Walnuts

, Olive Oil, Fresh Coriander, Fresh Parsley
Fried: Spring Onions, Sundried Tomatoes, Bacon, Butter, Chicken Tender, Turmeric, Black Pepper, Cayenne Pepper, Dried

Oregano

Steamed, then Fried for a min: Dutch Carrots with Manuka Honey, Nori Flakes, Fresh Garlic, Black Pepper, Flaked

Almonds

, Coconut Oil

Oregano Oil

1,500mg
Another Walk.. this time around the big block with my sister and my

nephews

Banana Cake
Coffee x 2

Chlorella

3 Tablets
Lunch was so huge that I don't feel like dinner? hehe.. Oops, not sure what to do with the rest of my plan.. it's 10pm now and I don't think I'll end up eating again tonight.. maybe this is the perfect night to choose the Bentonite clay option which has to be taken on an empty stomach.
Scratch that idea – had a craving for eggs & cheese and by the end of my 11pm-late-night-concoction – I had created a Egg Nacho masterpiece lol, really bad to have this at any time of day, let alone at this time of night but omg, it was sooo delicious
2 Eggs, Tasty Cheese,

Parmesan

Cheese, Sundried Tomatoes, Mixed Olives, Thyme, Oregano, Nori Flakes, Turmeric, Cayenne Pepper, Black Pepper,

Paprika

, Bacon, Butter, and stolen Dorito's (sorry sis, I'll replace tomorrow)

Blue Ice

x 1
Water
2 x Iodine
Water

Melatonin

5mg
Water

Magnesium

Oil
Guided Kundalini Meditation – 30 mins
Weather Check
: Cool 16°C
Mood Check
: Happy, Calm, Content
Sleep Check:
12 Hours!!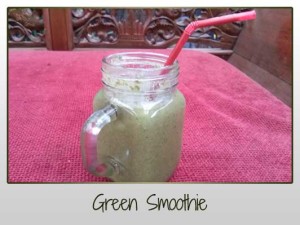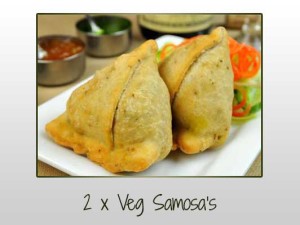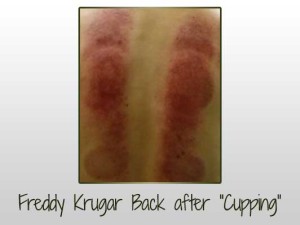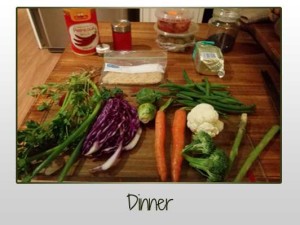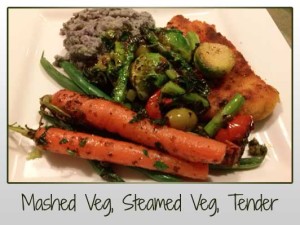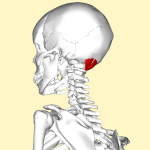 Definitely detoxing even on day one. Yesterday was brilliant, felt good all day, went to sleep around 1am. Got up at 7:20am, felt good but thought I'd get some more sleep since I don't have to work today.. went back to bed about 20-30 mins later and wo
ke up 10 to 1. So almost 12 hours sleep (I average 6-7 hours usually). Not sure if I should adjust the amounts of heavy metal detoxing that I'm doing because I still have to function in this modern world and I can't give up 12 hours of my day lol. I also have a heavy feeling in the back of my skull, which I think are toxins accumulating, not a headache, just an awareness of feeling 'heavier' there. This is the closest image I found online to where the heaviness is located. I'm going to add "lymphatic massage' to my daily routine to try and help move things along.
The 2nd sleep that I had this morning brought with it many vivid dreams; good dreams, of peace, love, I didn't want to wake up because it was such a beautiful place to be in. They weren't clear though, I was seeing a lot of signs.. kind of like fb wall posts, but people were holding them in their hands, and they were spreading a message of love and peace. When I woke up, I couldn't remember what the signs had written on them.
Olive Leaf Extract

– 1 capful (7:20 am)
Arginine 1/2 tsp (1pm)
Coffee x 2

Dates

, Brazil Nut, Walnuts
The other Green Smoothie from yesterday (2 Sml Bananas, 1/4 Cucumber, 1 Mandarin, 1 Stick Celery, Coriander, Parsley, 3 Kale Leaves, 2 Tbsp Hemp Seeds, 1 Tbsp Moringa, 1/4 tsp Vitamin C, 1/4 tsp Citric Acid, 1 Tbsp Chia Seeds, 1 tsp Cacao Powder, 3 Tbsp Coconut Oil, 1 tsp Maca Powder, Sprinkle of Himilayan Salt, 1/2 tsp Turmeric)
Ginseng 500mg
Guided Kundalini Meditation – 30 mins
Sipping on the remaining Zeolite mixture from yesterday (not making a fresh batch as I don't want to waste it, plus I want to slow down the detox slightly as I can't sleep 12 hours tomorrow, as I'm working in the morning)
Made a new batch with just 5 drops instead of 15
3 x Chlorella
2 Veg Samosa's while out shopping
1 x Iodine (trying to not over-detox today) – already been a huge detox day
Cupping & Head Massage – my first cupping experience.. woah! My back is totally red & purple and I feel sunburnt
Dry skin brushing
Magnesium Bath – 6 handfuls of Ancient Minerals Magnesium Flakes
2 x Deep Meditation tracks in the bath
Lymphatic Massage
Chai Tea
Chicken Tender with Paprika, Cayenne Pepper, Turmeric & Black Pepper –

butter

Steamed, then Mashed Cauliflower, Broccoli & Red Cabbage – olive oil, nutritional yeast, black pepper
Steamed then pan-fried with Manuka Honey, Nori Flakes, Butter, Black Pepper: 2 Dutch Carrots, 2 x Asparagus, 1 x Spring Onion, 2 x

Brussels Sprouts

Steamed Green Beans
Coriander, Parsley
Melatonin 5mg
1 x Blue Ice
Drank 2.2L of water over the day, not including coffees or anything from kettle
Guided Kundalini Meditation – 30 mins – whilst doing other things though (it autoplayed when I restated computer)
Meditation: "Shamanic Journey": Drumming & Rattling – 1 hr (putting this on now before sleep, so again, not really meditation but hopefully I get in at least 30 mins before sleeping)
Weather Check
: Cool 16°C
Mood Check
: Happy all day, 1 person at work managed to upset me but I got over it pretty quickly and forgave them quickly
Sleep Check:
5 hours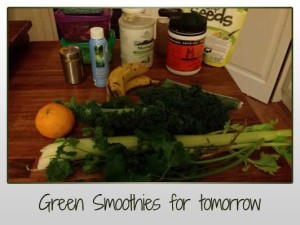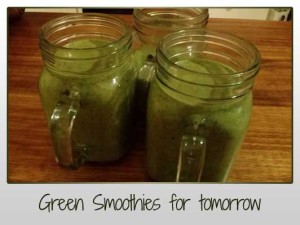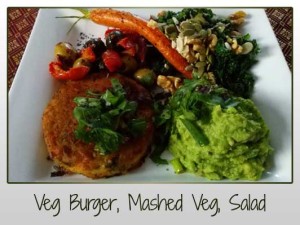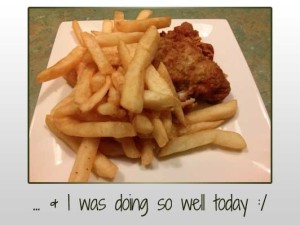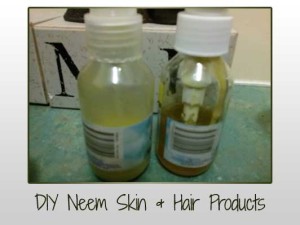 Pre-made Green Smoothies for tomorrow's early work day: 3 Kale Leaves, 1 Mandarin, 2 sml Bananas, 1 Stick Celery, 1/4 Cucumber, Parsley, Coriander 1 Bottle Seaweed, 1 tsp Turmeric, 1 Tbsp Moringa, 1 tsp Cacao, 1 tsp Maca 3 Tbsp Chia Seeds, 3 Tbsp Hemp Seeds, 4-5 Tbsp Coconut Oil

Dandelion Root

, Nettle, 3 glasses filtered water
Arginine 1/2 tsp
Coffee
3 x

Wheatgrass

Medium Latte
Fresh Juice (Watermelon, Carrot, Apple,

Lemon

, Ginger, Celery)
Potato Cake
750ml Water + 5 drops Liquid Zeolite
Medium Latte
Tyrosine 500mg
Veggie Burger with Coconut Oil, Turmeric, Cayenne Pepper, Spring Onions
Steamed Carrot with Nori Flakes
Mashed Zucchini, Broccoli, Cauliflower with Nutritional Yeast, Himilayan Salt, Turmeric Black Pepper, Olive Oil, Butter
Radish, Sundried Tomatoes, Olives, Kale, Walnuts, Almonds, Sunflower Seeds, Pumpkin Seeds
Oregano Oil 1,500mg
Sis went and bought KFC, and when I came inside, the smell .. well,.. I don't know.. even on this detox I couldn't resist a small plate full.
Created 2 x Neem concoctions (disgusting smell too!!).. Skin Masque: 1 Tbsp Manuka Honey, 2 tsp Castor Oil, 1.5 tsp Neem Oil, 60ml Olive Oil, 3 tsp Sweet Almond Oil Hair Oil Masque: 1 Tbsp Castor Oil, 3 tsp Coconut Oil, 2 Tbsp Olive Oil, 3 tsp Sweet Almond Oil, 2 tsp Neem Oil, 3 drops Lavender Essential Oil
Magnesium (4 handfuls) & Lectic Soda (1 cup) Bath for 1 hour to test my new Concoctions:)
3 x Chlorella
2.2L Water over day including the 750ml Zeolite, not including coffees
2 drops Iodine
10 mins Qi Gong
3 hours "Happy" therapy (Watching different country versions of Pharrell William's song "Happy" and Australian Flash mobs – totally cannot take the grin from my face.
4 x Activated Charcoal
Weather Check
: Cold 13°C
Mood Check
: Happy all day despite everyone seemingly falling apart around me…it was very busy though, but I felt fine, just busy :)
Sleep Check:
7 hours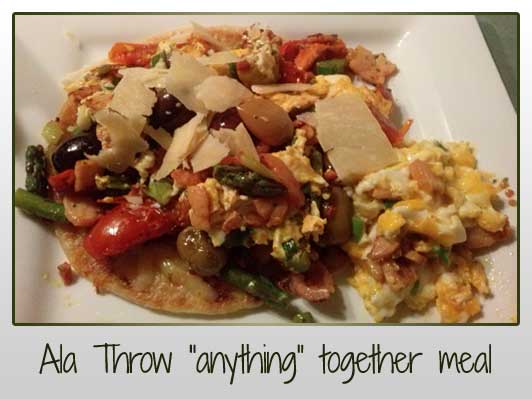 Arginine 1tsp
Coffee
Neem Face Masque
Dry Skin Brushing
Wash Neem Hair Oil out that I left in overnight – didn't seem to make any difference to my hair :/ (and the stench followed me around all day.. I smelt like burnt "old people's food".. yes, that is a fragrance, and once you smell it, you'll know exactly what I mean, and the drive to work made it even more obvious.. and sickening.. and a smell I couldn't get away from .. but ended up buying some bach flower oils and sprayed it everywhere)
Banana, Dates, Raisins, Brazil Nuts
Ginseng 500mg
KitKats – damn, shouldn't of bought snacks for the car :(
Green Smoothie
Medium Latte before work
750ml water with 10 drops Liquid Zeolite
Dates throughout day
Medium Latte in break
Coffee x 1 after work
Throw-together Concoction as soon as I got home because I was starving
Asparagus x 4, Spring Onion, 2 Eggs, Roti Bread, Tasty Cheese, Parmesan, Sundried Tomatoes, Bacon, Butter, Olives, Turmeric, Black Pepper
Coffee x 1 after dinner
Yep… nothing to be proud of today, my caffeine intake was in overdrive
Melatonin 5mg
Olive Leaf Extract
Water 2L
Iodine x1
Blue Ice x1
Neem Concoction on face again (yeah, sucker for punishment I think)
Magnesium Oil on legs
Weather Check
: Cold 12°C
Mood Check
: Happy Dance ~ Stressed 10am ~ Content ~ Happy ~ Energetic ~ Stressed 5pm ~ Calm ~ Stressed 6:30pm ~ Sad 7:30pm ~ Distantly Pissed off & Detached until now 11pm
Sleep Check:
2.5 hours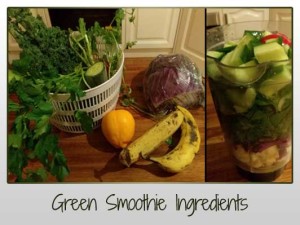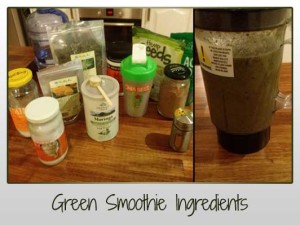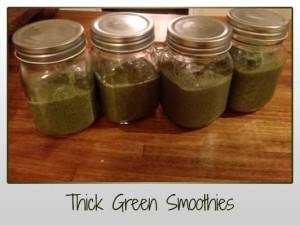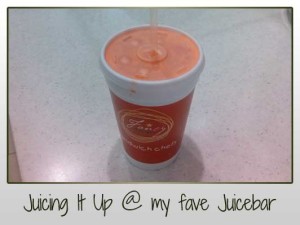 Premade Green Smoothies last night so that I could be "quiet" in the house in the early morning wakeup.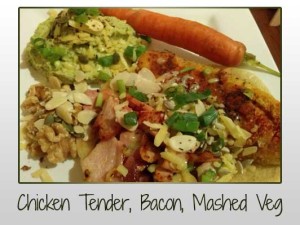 Could not sleep last night, had
melatonin
, magnesium, sunflower seeds, meditations.. I just couldn't sleep. I think I consumed way too much caffeine yesterday, coupled with the fact that I hate having to "wake up" on command. I like to sleep when I'm tired, and wake up when I'm refreshed. Once or twice a week, that option is removed with early morning work, and I think the fact that I had that in my head… like "I hate having to sleep /wakeup on command".. that thought was not the most productive or helpful thought, coupled with my concern about having to work all day and then try and navigate through traffic that I'm not familiar with to dance all night.. and yeah.. should've just lived in the moment, and not had any negative thoughts about what type of day I might have. Today, on 2.5 hours sleep, I had several moments where I just lost it. Not like a crazy psychopath or anything, but where one minute, I was happy and fine, the next – I was on the verge of tears of frustration at work, then afterwards, I was fine again, having a great day, get to closing time and we're "locked in" and now I'm worried again about having to navigate traffic on 2.5 hrs sleep and being alert enough and was I going to make it in time (doors for the dance close at 7 and noone is allowed in after the doors close).. so it was that feeling of being trapped, frustrated again.. and instead of just living in the moment again, I got stressed, frustrated that this "always happens" angry and worried. Next, the satnav took me on a journey like no other, getting confused, it was telling me to go left and right in the same street, and eventually when I reached my destination, it was the wrong destination, so I ended up being late for the dance and therefore drove around for no reason. I'm wondering if it was maybe a blessing in disguise though, I don't feel tired but obviously the lack of sleep was affecting my emotions, and although the dance might of made me all happy and floppy.. it would've been a rather late night, especially because once I said "fk-it, im going home".. my satnav took me the longest route home, hehe, which annoyed me.. I actually couldnt get back in sync after the 5pm prison stress… and I'm glad I spent the night at home. I even did something I never do – sat in front of the tv and just didn't move.. I was a typical "stuck in the matrix" zombie, watching whatever show came on. Normally the tv drives me crazy.. I watch one show with the family .. and then I go back to doing my own thing – researching, experimenting, writing or mapping out my books or membership site, updating websites, or spending time in facebook groups or watching stuff on youtube. Which actually does make me a zombie no matter which option you look at.. either a zombie watching tv or a zombie at the computer, but at least the computer stuff is expanding my mind (perhaps).. but I would prefer to be with others. Looking forward to moving, I feel that is holding me back from being able to make a real effort in making connections here.. because I'm trying to pay back debts before I leave and I don't earn that much anyway, so I feel "guilty" spending money on Melbourne when my goal is to repay debts and save for Qld, my dream. Anyway, could've summed up the day with:
Sleep = nicer Penny.
It's 11pm now and I'm watching an interview about
Ayahuasca
on
YouTube
and hope to have a long, luxurious sleep tonight.. about to climb into bed now. Reconnect with source so that I can reconnect with people.. and my self. Also the "heaviness" in the back of my skull is back. Detox? Or lack of sleep? Could be a bit of both. Walk in nature or a massage tomorrow for sure. I also want to find those "foot" detox patches tomorrow, or maybe research if it is possible to make my own.
Arginine 1 tsp
Coffee

Black Seed

oil
Wheatgrass x 4
Green Smoothie

Red Cabbage, Cucumber, Celery, Parsley, Coriander, Kale, Radish, Mandarin, Bananas
Moringa, Chia, Hemp, Cacao, Black Seed, Turmeric, Maca, Dandelion Root, Nettle, Vitamin C, Filtered Water, Coconut Oil

750ml + Liquid Zeolite 6 drops
10 Dates
Medium Latte
Fresh Juice (Carrot, Apple, Lemon, Ginger, Pineapple, Watermelon)
Another Green Smoothie
Indian Takeaway (Foodcourt) Lunch – Chicken Madras & Saffron Rice
20 Dates whilst on-the-road
Hydrogen Peroxide drops in my ears when I got home
Coffee
Chlorella x 3
Mashed Cauliflower & Broccoli with Butter, Black Pepper, Nutritional Yeast, Nori Flakes, Spring Onion, Tasty Cheese
Chicken Tender with Paprika, Turmeric, Black Pepper, Butter, Bacon
Roti Bread, Steamed Dutch Carrot
Walnuts, Sunflower Seeds, Pumpkin Seeds, Flaked Almonds
Blue Ice x 1
Neem Seed skin concoction on Face again
Neem Seed hair concoction, tiny bit rubbed into scalp, don't know why – maybe because it was "there".. it truly stinks.
Melatonin x 5mg (Don't want to continue on this stuff.. just keeping up the experiment)
1.5L Water today – (harder to drink a lot of water at work when it's really busy.)
Related articles across the web

Site Notifications/Chat: 
Videos: