My Ideas for the Lightworkers Project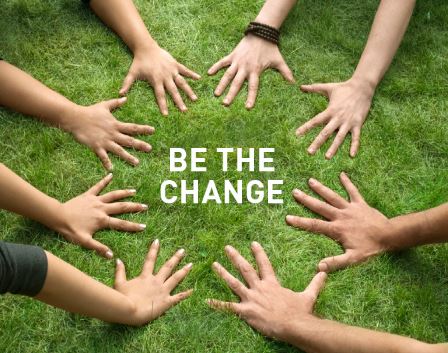 My nutshell version:
If you are here to help others, and want to meet others who have the same mission, or you want to see a humanity united rather than divided, then you are the kind of people we'd love to have in the community.
You'll be able to offer your services to others with the same heart, share your ideas & unite with and support others who are bringing forth projects for free energy, sovereignty, unity, self-sustainability, spirituality and more.
Generally, what I think about when I think of Lightworkers… is that it's for people who feel the call for doing more or being more. It's for uniting the change-makers, healers, and those that no longer resonate with the system as it is – realising that together we can make a difference,by supporting those causes that we believe in (free energy, sustainability, sovereignty, support, community, and 'each other') and gathering together when the time comes, supporting our spiritual work, supporting our vision of a better-humanity.. and having fun, and seeking solutions together or just sharing our vision.. etc. etc.. whatever we want it to be it will develop into… it's a place for souls (at least that's my vision for it, I'm sure the others in this project have a slightly different slant of what they hope it will become hehe.. it's a work-in-progress working for the betterment of humanity with the diversity of others in whatever which way it goes… artists, creatives, psychics, lightworkers, global meditation… etc)
General Ideas:
I just want to have an little area here where I gather my thoughts about my ideas about what I think our Lightworker project could be used for in this time in humanity.
Finding the others – allowing people with heart-centres to connect and find each other.
A source of help and hope for those going through their awakenings
A source of like-minds to help when veils are removed
Gatherings of like-minds / events, festivals, local meetups, discussions
A place to share communities, self-sustainable or similar, where we can live & work. Such as Spaces of Love listings where there is acres of free land all over the world, where people don't live but own.. and welcome others to come and live as long as they "grow free food for the community" while they are there. Turning this barren land into land that is thriving and helps future generations. Bringing together the #FoodIsFree truth.
A place to share insights and tidbits that have helped us with personal & spiritual development.
A place where those with "out-of-the-box" ideas that will help humanity, can get both verbal support and monetary support from us. For example, those who are working on free-energy devices or ideas, can share their project here, and rather than having to do everything in secret garages, get our support.
A place where Lightworkers who "do not fit into the system" can get an opportunity to have a Lightworkers business. Before someone can really truly help others and bring their unique gifts to the world – they have to get out of survival mode. So their red-ray, lower chakra's need to be supported. I want lightworkers to be a place where I can meet people who are struggling, and know that I have something here where they can lift themselves out of poverty whilst supporting other Lightworkers. (ie. Lightworkers who have skills/gifts that they sell… and then Lightworkers who don't have those gifts, but can promote/share those gifts and be rewarded by commission). "Or similar". Some kind of fair-exchange. Reward system or affiliate/referral programme.
A network for people to have their own websites and 'share their wares' and services with each other, online market, etc, and workshops all over the world, etc
A place to share movies and writings that have inspired them or can benefit humanity.
A mobile app where they can access all this stuff "wherever they are". And have global-meditations and instant-access to important events happening around the globe so that can put their energy/support to what resonates with them.
Learn & Share:
LW1 – visits all the self-sustainable communities and writes-up a blueprint of what works best in these communities, and what could be done better. Shares it here.
LW2 – visits all the aboriginal communities, shares indigenous wisdom here.
LW3 – converts his motorhome to free energy and/or biofuel. Shares how he did it here.
LW4 – creates a list of all the ubuntu-like communities that welcome new members, and what their various focus/philosophies are. Shares it here.
LW5 – Starts working on a free-energy device and shares his progress here.
LW6 – Channels information from our etheral friends & allies and shares it here.
LW7 – Knows how to build websites – creates a course so that others can learn how to build websites. Shares it here.
LW8 – Knows how to Astral Project. Shares it here.
LW9 – Expert on gardening, creates "Done for you" Seed/Seedling "Grow your own Groceries" packages. Sells it here and teaches others how to do it, so that they can sell it in their local area and help families worldwide "grow free, healthy food again".
LW10 – Does research on how to use our superannuation to purchase shared-land. Shares how here.
LW11 – Interested in Law. Researches our rights and shares it here.
LW12 – Expert in Sovereignty over "human" vehicle or soul. Shares how here.
LW13 – Knows how to build own solar panel or wind farm. Shares here.
LW14 – Passion to gathering like-minds together. Shares how to create fundraising events or successful community gatherings here.
LW15 – Lives off-grid. Shares how here.
LW16 – Knows which plants are better "medicines". Shares it here.
LW17 – Knows how to wield energy.. quantum energy.. to heal and help and

manifest

and jump, and so on. Shares it here.
LW18 – Knows how to jump parallel realities. Shares it here.
LW19 – Has navigated out of the Dark Night. Shares how here.
LW20 – Has navigated "Corporations", being the hidden-flower amongst the thorns to flower at the right opportunity. Knows how to be a "lantern" when surrounded by hostile forces. Shares how here.
LW21 – Has contact with ET Races that are helping humanity. Shares here.
LW22 – Has contact with 4D+ beings that are helping humanity through this transition. Shares here.
LW23 – Knows how to see through various dimensional veils. Shares how here.
LW24 – Psychic abilities. Shares how here.
LW25 – Divination abilities. Shares how here.
LW26 – Knows how to find fresh water under the ground. Shares how here.
LW27 – Knows how to clear Pineal gland. Shares how here.
LW28 – Knows what to eat for optimal living. Shares how here.
LW29 – Knows what exercises to do for optimal physical form. Shares here.
LW30 – Knows how to disrupt any addiction. Shares here.
LW31 – Knows exocism, removal of negative

entities

, or spirit attachments. Shares here.
LW32 – Empowers people to be their Sovereign selves and live in their authenticity.
LW33 – Group

manifestation

.
LW34 – Edible weeds for immune-boosting and nutrition. Shares here.
LW35 – Knows how to build Earthships or Permaculture farms or Greenhouses. Shares here.
LW36 – Lives in van, shares how.
LW37 – Successfully sells wares at markets. Shares how so that others can too.
LW38 – Cleans water and air with sound-waves or any other method. Shares here.
… and so on.. the list goes on.. thats why.. if we can "bring everyone together", unite our knowledge and research, and help each other.. it will work… being the change.. together.
Please create your own blog post about what your vision is for Lightworkers and share it with me. :)

Site Notifications/Chat: 
Videos: