John Paul Rice – Hollywood filmmaker on Child Trafficking
Hollywood filmmaker John Paul Rice calls out child trafficking, Ghislaine Maxwell, Jeffery Epstein, Bill Gates and more.
9 Min Edit: Aug 4,2020 Rumble | Telegram | Instagram | Full Video (38 mins)
Transcript of video made by John Paul Rice
Hi, I just wanted to talk to you. My name is John Paul Rice. For the people that are watching that may not know who I am, I'm an independent film producer – I've been in Hollywood for about twenty years. Started my film career in Remember the Titans. I worked at Senator International, later Mandate pictures under the producers who did Juno, The Grudge, Harold and Kumar, Stranger than Fiction and eventually The Hunger Games when they went back into Lion's Gate.
This is a bigger problem because most people know in that world that I come from in Hollywood that it is a hidden layer that everybody knows is there. When the "me too" movement started in 2017, I reached out to several of my female actress friends who were prominent in LA. You would know them by name—many of them you would know just by their look, cause you go, "Oh that was her in that movie or that movie." And I said , "Well what about the children? What about the children?" And they-the response was, "We, know, we know." But they were silent on it.
And it destroyed me, because it destroyed my illusion of what rights- human rights were, children's rights were. This is a child abuse system that we have been living in, and for a very long time, it's been allowed to go on, and I will not be silent about this because it affects every single one of us.
The people on television who smile at you, who tell you stories, who give you news, are the ones who hide all of this from us! They are not talking about the real issues—they are just distracting you with division issues. This is a unification issue.
When the Maxwell files came out 48 hours ago, I went on MSNBC, I went on CNN.com and I looked at every single one of their headlines and there was no mention of it whatsoever: They were talking about John Lewis's funeral, they were talking about Obama vs Trump – all of the bullshit that you and I hear every single day.
US vs Ghislaine Maxwell Court Documents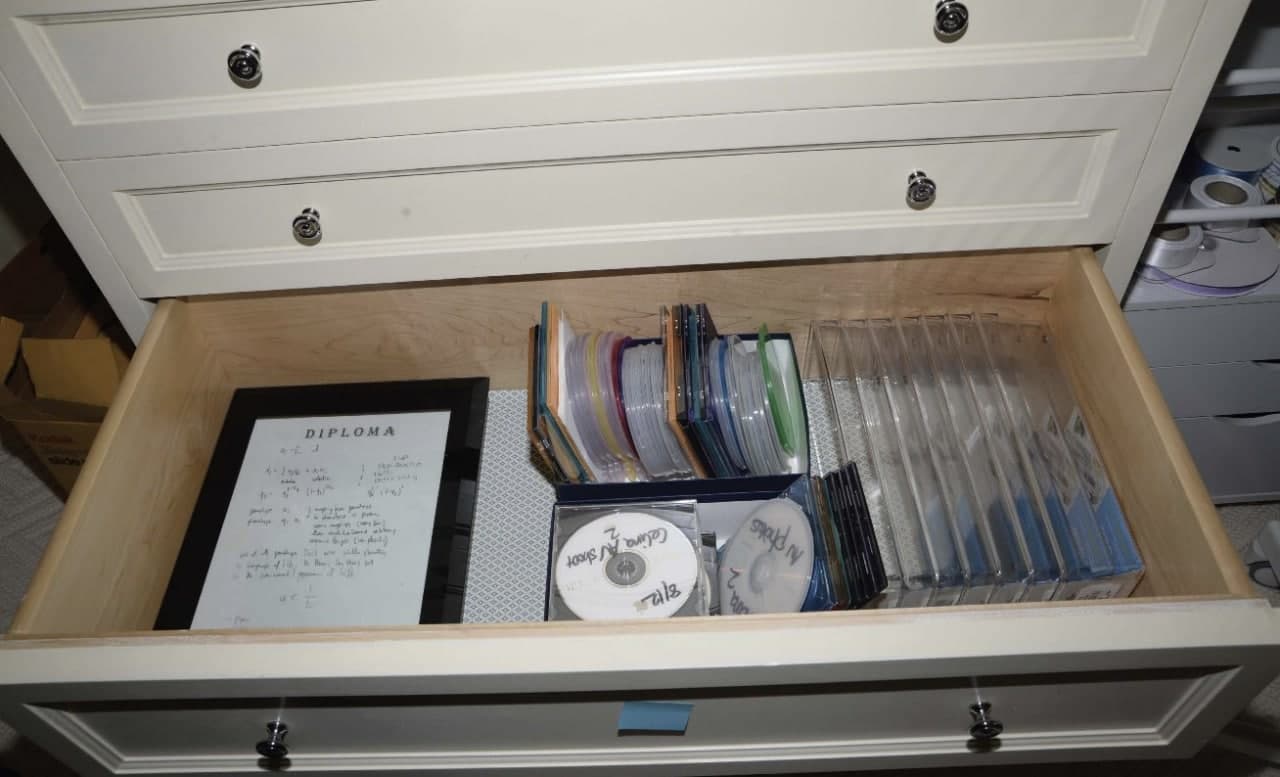 And it doesn't matter what side of the political equation you're on in this. This is a child issue – this is a human issue! This is not a political issue – it has nothing to do with left vs right, democrat vs republican, liberal vs conservative or anything you are or you identify with as in-between.
We are faced with a crisis of consciousness among the leadership of our banking institutions, of our media corporations, of the Hollywood entertainment industry, of the music industry.
This is not about a bunch of young women who were having sex with older men and make it about a bunch of perverts. They raped and tortured these girls—against their own free will! No matter whether they paid them or not.
If you read the articles and you listen to what Ghislaine Maxwell said about the girls that she picked up in the West Palm Beach's trailer parks. She was asked, "What about the young girls? What are you gonna do to them? What's going to happen to them?" She said, "They are trash – they are nothing." That's a direct quote from the New Yorker.
When I went and looked at edge.org, which you can find out, was a multi billionaire club of people, that was financed by Jeffery Epstein—you can go to edge.org today and look up under people and go to G. You'll see Bill Gates on there as a contributing member of that organization.
Epstein - the Imposter Billionaire | Entrapment Operation
Epstein: "Imposter Billionaire" for Israel to entrap powerful public figures
Jeffrey Epstein pretend Billionaire.
Zionism, Israel, Mossad.
Entrap & compromise influential Public Figures.
Melinda Gates on Bill Gates involvement with Epstein – clearly distancing herself from whatever horrors this really entails.
Bill Gates awkward denial of any wrong-doing on Today.
MSNBC calling out that Bill Gates gave a statement where he insisted to The Wall Street Journal that he "didn't have any business relationship or friendship with Epstein", but new reporting from The New York Times outlines numerous meetings between Gates & Epstein and an arrangement was proposed to setup a multibillion dollar charitable fund that would financially benefit Epstein.
Fox News / Tucker on Bill Gates connection with Epstein.
The Joe Rogan Experience on the Epstein-Maxwell blackmail gig.
Russian Times on Robert and Ghislaine Maxwell being Mossad Agents for a "Honey-Trap" Intelligence Operation to entrap policy makers, celebrities, & public figures to become Israel's assets.
Narativ Exclusive – analysis saying they specifically went after minors / underage girls and lure the politicians in to get them compromised – more than a Honey-Trap, this is a Crime-Trap; a felony – so you're going to want them to do some pretty big things for you – not just donations for your charity, you're going to need that leverage to do some pretty big stuff.
Russian Times on Epstein being a fake imposter billionaire who was allowed to operate his blackmail / rape gig for 30 years to recruit girls as young as 13 years to lure powerful men and that the US establishment won't do anything because they are all corrupt and American's need to clean house.
And you'd have to back into the 'way back machine' and internet archives to look at all of the other people. Jefferey Epstein was right on there. Marina Abramović was on there. Paul Allen was on there. All of the heads of major industries were on there.
And if you start reading some of the articles, one of which I have a direct link to that I will share with anybody who DMs me. There is a direct quote on there that said, "Indeed human beings are, in our youngest years are among the most useless creatures in all of the animal kingdom." This is how they view children.
Their science. This is their expression. These people have no ground to tell you what to think, what to do.
So when they get up there and start espousing their views on social justice or whatever the hell it is—know that you're hearing a controlled and scripted dialogue that is going through a filter by people who are very powerful, who hold a lot of money, and they are controlling and conditioning all of these people through paedophilia.
And there's another layer of it but it's too unbelievable to believe…that they would also sacrifice kids—and I'll give you one statistic that you can look up and verify for yourself: If you go to UNICEF, and you look up child sex trafficking, or human trafficking, you'll find a statistic—globally, world wide, according to the United Nations, that 40 million people a year are trafficked around this world. 40 million! It's a one hundred and fifty billion dollar year industry! For which has very dark and ugly ties. And it goes all the way up into Wall Street and beyond. (01)Forced labour, modern slavery and human trafficking | ILO International Labour Organization – https://www.ilo.org/global/topics/forced-labour/lang–en/index.htm "At any given time in 2016, an estimated 40.3 million people … Click for full citation (02) Over 40 million people still victims of slavery https://news.un.org/en/story/2018/12/1027271 (03) Forced labour, modern slavery and human trafficking | ILO | https://www.ilo.org/global/topics/forced-labour/lang–en/index.htm (04) Children make up almost one-third of all human trafficking victims worldwide | Unicef | https://www.unicef.org/stories/children-make-almost-one-third-all-human-trafficking-victims-worldwide (05) Ladd M, Jones EB. Texas Human Trafficking. 2022 May 15. In: StatPearls [Internet]. Treasure Island (FL): StatPearls Publishing; 2022 Jan–. PMID: 34424650.
But I will say this: 5.5 million children every year are trafficked around the world. 5.5 million. Most of whom don't live past age 7 or 8. Which means they have to replenish that supply chain.
They harvest organs of children on a black market. In China right now there are concentration camps for young Muslims to the tune of one million people – Nobody's talking about this – this is modern day slavery. They are beating these people; they are re-indoctrinating them and they're raping their wives to start a new bloodline. That's happening right now in China. (06)Rogers WA, Trey T, Fiatarone Singh M, Bridgett M, Bramstedt KA, Lavee J. Smoke and mirrors: unanswered questions and misleading statements obscure the truth about organ sources in China. J Med Ethics. 2016 Aug;42(8):552-3. doi: … Click for full citation (07) Leitner A, Kodner IJ, Munson R, Cronin DC 2nd. Collaboration with China in the field of organ transplantation. Surgery. 2008 Nov;144(5):725-8. doi: 10.1016/j.surg.2008.07.006. Epub 2008 Sep 21. PMID: 19081013. (08)Robertson MP, Hinde RL, Lavee J. Analysis of official deceased organ donation data casts doubt on the credibility of China's organ transplant reform. BMC Med Ethics. 2019 Nov 14;20(1):79. doi: 10.1186/s12910-019-0406-6. PMID: 31722695; PMCID: … Click for full citation (09) Bagheri A. Child organ trafficking: global reality and inadequate international response. Med Health Care Philos. 2016 Jun;19(2):239-46. doi: 10.1007/s11019-015-9671-4. PMID: 26612382. (10) Yousaf FN, Purkayastha B. Social world of organ transplantation, trafficking, and policies. J Public Health Policy. 2016 May;37(2):190-9. doi: 10.1057/jphp.2016.2. Epub 2016 Feb 4. PMID: 26841906. (11)Budiani-Saberi DA, Raja KR, Findley KC, Kerketta P, Anand V. Human trafficking for organ removal in India: a victim-centered, evidence-based report. Transplantation. 2014 Feb 27;97(4):380-4. doi: 10.1097/01.TP.0000438624.83472.55. PMID: 24398855. … Click for full citation (12)Pascalev A, Van Assche K, Sándor J, Codreanu N, Naqvi A, Gunnarson M, Frunza M, Yankov J. Protection of Human Beings Trafficked for the Purpose of Organ Removal: Recommendations. Transplant Direct. 2016 Jan 4;2(2):e59. doi: … Click for full citation (13) Young E. Laws fail to stop India's organ trade. New Sci. 2005 Oct 22-28;188(2522):20. PMID: 16363080. (14) Bagheri A, Delmonico FL. Global initiatives to tackle organ trafficking and transplant tourism. Med Health Care Philos. 2013 Nov;16(4):887-95. doi: 10.1007/s11019-013-9493-1. PMID: 23749286.
You can find that on the Washington Post or the NY Times. Nobody else is saying anything about it in our politics, or on the main stream news, nobody's talking about it. It is slavery of human beings that is going on today and it must stop, and it is a child abuse issue. (15) Chinese doctors jailed for illegal organ harvesting | BBC | https://www.bbc.com/news/world-asia-china-55097424 (16) Fighting China's Forced Organ Harvesting (Crime Documentary) | Real Stories https://youtu.be/unXw_TQSpFw
All of these kids that were preyed upon, many of them came from bad homes. That's not their fault. But these predators, they come after our children because they can offer them things. They can offer them alcohol, they can offer them money, they can offer them drugs. To lure them in, and suddenly, as you will find out if you read the Maxwell testimony. You'll find that what they were doing, they were saying– they asked Ghislaine Maxwell, "Well, did you ever talk to her about money that she could earn—about giving a hand job, or sexual favours to Jeffery Epstein?" And she went thru this long explanation, "Well we discussed career advice, and I advised her and possibly told her where she could advance her career." That's as far as she would go, and then her lawyer cut her off. (17) 418 pages of testimony from Ghislaine Maxwell about Jeffrey Epstein were just made public — here's the full document https://www.insider.com/ghislaine-maxwell-testimony-jeffrey-epstein-released-2020-10
These people don't give a shit about anybody, and they get up there and they smile in front of you and they are infiltrated throughout all the institutions, that's including the government, they own the politicians. Right and Left. What we're going to find out very soon is there aren't democrats and republicans in the United States government. There's a unified cabal of controlled people who serve these powers and they keep the theatre going for you and I to run back and forth and vote every four years.
I have watched horror story after horror story and I promise you this is true. Go on youtube and find Anneke Lucas, who was a child sex slave at 6 years old for the elite. And she will describe to you—she also gave a Ted Talk on this, but this was in 2016. She talked about the block of wood that she saw with the stains of blood of children on it. The predators are not just raping and having sex, and torturing and beating these kids. They're murdering them for pleasure. This is not a paedophile. These are psychopaths! And they have no remorse whatsoever for what they're doing. (18) From Child Sex Slavery to Victory – My Healing Journey | Anneke Lucas | TEDxKlagenfurt https://youtu.be/tLp5LM18wIU (19) Anneke Lucas: I Was a Sex Slave to Europe's Elite at Age 6 (ORIGINAL) https://youtu.be/zQFOrwyFopA
What we need to do in the world is unify together to protect all life on this planet and the SACREDNESS of children.
Full Video (38 Mins)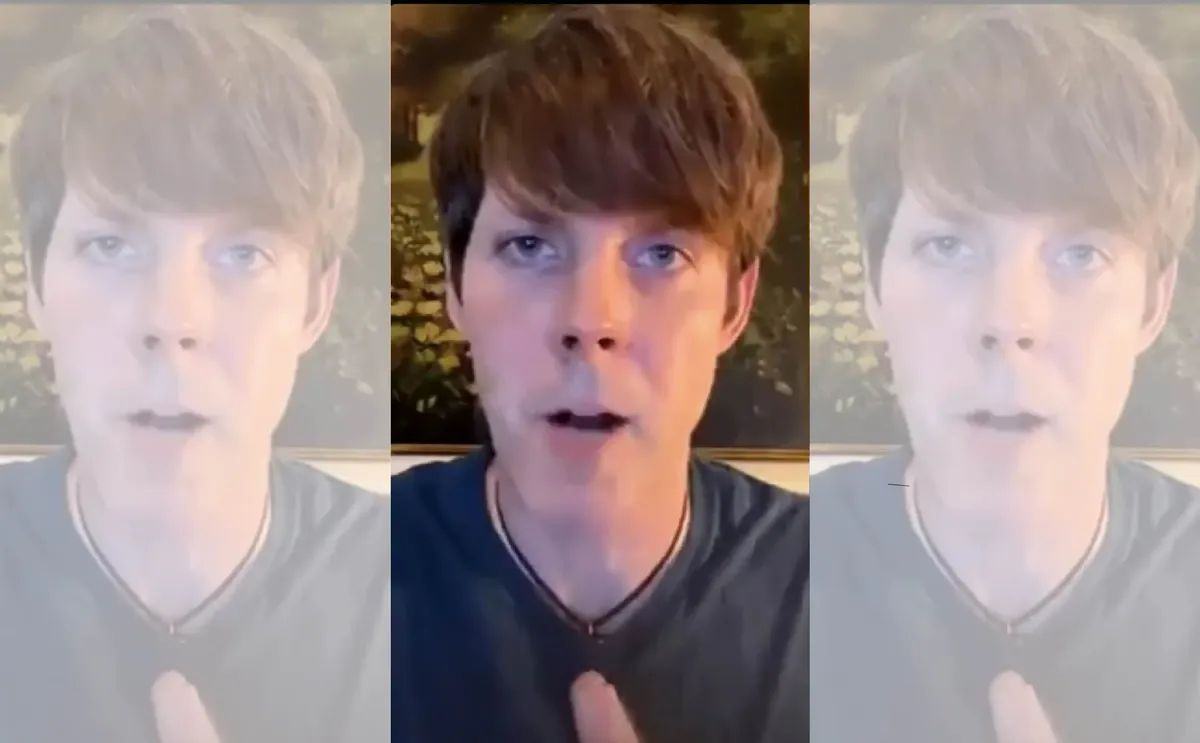 Find more videos by John Paul Rice on Rumble
Posts tagged "Child Trafficking":
See also: Posts tagged Sexual Abuse | Gates | Maxwell | Epstein
Site Notifications/Chat: 
Videos: