[IChing] Intimacy with the wrong person (Part 4)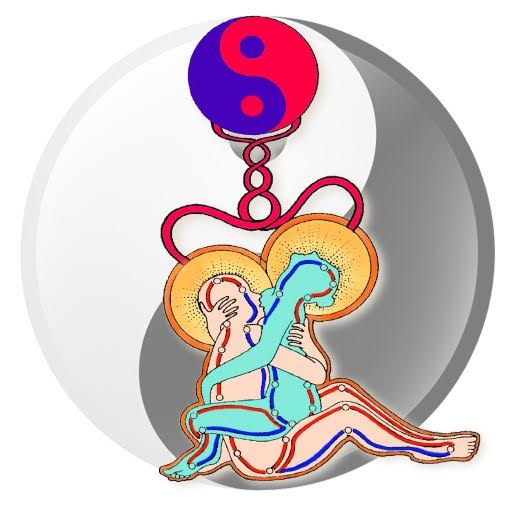 Never allow anyone to cross your boundaries of integrity
#51
>
#27
5 6
The more excessive & scary he got, the more I thought I needed to save his soul and face my fears.
#37
>
#57
1 2
Was it Instant Karma?
#63
>
#48
1 2
How do you be friends with someone but not allow their attachment to you to become intrusive, how do you tell someone "Just Friends" when you can feel their keenness for more?
#49
>
#58
2 3
I've managed to turn off my feelings out of self-loathing?
#57 >
#18
5
What is my blockage or barriers in my heart preventing me from achieving / wanting closeness with others
#6
So, so wrong what he did
#7
>
#44
3 4 5 6
Is justice a human right?
#51 >
#19
2 4
How will I get it back? (my heart)
#43
How do I release the anger/pain/shame
#24
How can I prevent him from continuing to damage my reputation?
#58 >
#60
4
I can't get myself pure again. I can't see him as innocent. I'm trying to do what I feel is right. I can't believe such a random decision has turned my world upside down. The shame I feel is unbearable and I miss seeing the good in people. I don't know how to fix myself. I hate that I went from confident to victim-mentality. I hate that I feel like he did this deliberately, that someone has that kind of hatred within them where they could do that to anyone. I hate that I don't see hope for his soul. I hate that its been over a year and I still can't make it ok.
#26
>
#9
5
The time of difficulty is passing. Be confident that your modesty and gentle generosity can put past difficulties to rest. Situations may even be better now than before your troubles occurred. However, you must be alert and conscientious about keeping on the right path; temptations may appear. Choose high quality people to help you through.
Can /Should I have hope for his soul?
#48 >
#59
3 6
This is going to get worse no matter what I do. This will always be the thing that tarnished my soul, is there no path I can take to correct the mistake?
#11
What is "his" inner truth about it?
#40
>
#54
1
What is "my" inner truth about it?
#29
> #51 1 2 4 5
I just don't want this to be a continuous issue in my life, disrupting my life & my dignity
#64
>
#35
2
How will I know when I'm aligned with absolute inner truth/ my soul's wishes
#17
>
#3
5 6
Can't just wave a magic wand and fix this? Step into another dimension?
#48
What deficiencies do I still need to transform?
#50
> #48 4 5 6
Did I almost pierce / get through to his soul?
#52
> #64 2 3 4
What wisdom do I need to decontaminate
#20
> #9 1 2 3
What is the real problem
?
#38
>
#34
3 6
He's scared of me? I've been terrified of him for a year! How do I fix myself, my whole worldview has changed, I can't trust myself – my beliefs – my intuition and trying to stabilise whilst still having to interact with him is so hard. I don't know what happened. I feel so ashamed and humiliated and also responsible for my part in it. I want to have peace and harmony.
#63 > #37 6
A challenge is presented to you. You are at odds with yourself, and you realize that something must be done. Something is haunting you, but you must turn your back on the spell which entraps you. Keep your momentum and you will be safe. Your peace is in motion, not necessarily to some overwhelming goal, merely the intuitive motion which has enabled you to tread dangerous ground, like the ground now upon which you stand.
How do I stop feeling so disgusted in myself
#3 > #17 4
Do I have to face him.. or?
#33
>
#53
4
How should I see it
#5
Have faith in the natural order of things. Work on any insecurities that cause internal imbalance. Time reveals the answer. Everything is still up in the air so wait it out. Patience is a gift.
Best way to handle diversity, shadows, opposition at work
#33
Put distance between yourself and hostile forces on the attack. Hold back, withdraw and let the air clear. Like a distant mountain peak, keeping the demons at bay, you are not angry – you are reserved. Remain calm and dignified.

Best way to put a stop to nasty gossiping at work
#43 >
#39
1 2 4
How do I release my own fears and resistance around him?
#47
6 6
Harmony with Him
#11 > #34 4
Part of your personal magic is your ability to put people at ease-not just the people to whom you relate most naturally, but anyone crossing your path. There is something open about you and it makes contact with the human, unguarded part in the other
entities
you encounter. Be willing to share a moment, a feeling of life. Be a clear mirror in which others can see themselves. Don't try too hard.
I wanted him to feel what it was like living a life without guilt and stress and worry, where anything was possible
#13
>
#1
2
How do I make this right?
#3 >
#61
2 6
This situation is my teacher
#2
Why don't I trust anyone?
#12
None of this is making sense to me, how can I trust my own feelings
#6 > #57 3 4
So.. right in many ways, but should've withdrawn from that which felt scary?
#61 >
#14
3 4 5
What is the correct attitude
#10
> #12 1 2
I have no influence or confidence now cos I don't know who to trust, even my own thoughts are vague, empty
#26 > #52 1 2
How to connect with my heart
#43
What insight am I not seeing in the decayed situation with co-worker?
#38 > #58 5 6
Get away from toxic people… or help them?
#33 > #24 1 3 4 5 6
Put distance between yourself and hostile forces
Site Notifications/Chat: 
Videos: