[IChing] Intimacy with the wrong person (Part 1)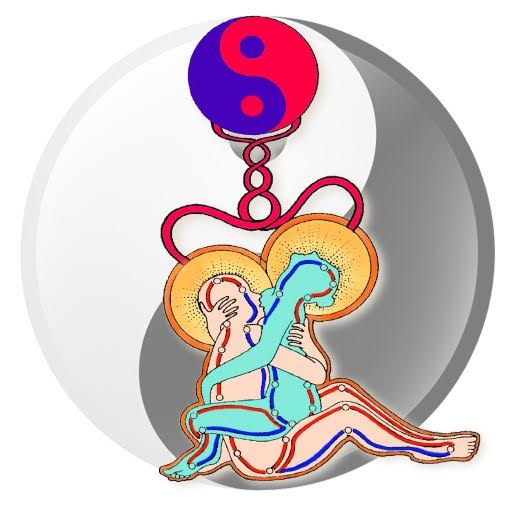 The IChing helped me to define "my part in the play" when it comes to people & relationships. Something that prior to finding the IChing, I had lived like "that's how other people live, but that's not me… I love everyone, I am 'more' loving, and this is what this planet needs, etc." which kept getting me into trouble because that's "not how other people live" and I thought that for me to navigate society, I had to turn off my love which I didn't want to do because I 'wanted' to love everyone :)
So the IChing "pulled me back down to earth" when I was "flying too high" for the rest of society. It helped me with "ego issues" that I didn't see within my own shadow.
This is some of the answers that helped me through a traumatic time a couple of years ago of "not understanding" why "others can be so cruel", and understanding 'my part' in how things unfold – that both parties and their uniqueness results in how things play out. (note: that doesn't mean that the other party didn't make harmful and evil choices… just that.. the IChing helps you understand "your" part, so that you can "work on that within yourself" – to heal yourself & learn about how your interactions in the world, can pull in "what you don't intend", and clear up your old-thinking that is causing you harm/distress/trauma) which in turn helps you to navigate life with a little less trauma, and a little more responsibility, awareness of resulting causality. It helps you learn to take responsibility for your life, forgive yourself and others, and return to your authenticity (balance/inner peace).
I'm titling the blog posts as "Intimacy with the wrong person" but that is not necessarily true. There is no wrong. The dynamics of people we meet sometimes are traumatising to us because our collections of thoughts, expectations, perspectives differ and we feel 'wronged' or 'harmed' in the process. According to the law of one, relationship catalysts are there for the lessons we sought pre-incarnation and we excitedly signup for some heavy-shit while we're on earth for the full human experience – that all experience is valuable, is part of the creator knowing the creator, and that nothing that eventuates is 'wrong', just as we go through experiences, we gain more experience and take that wisdom with us, a mistake is rather a lesson that we haven't recognized yet and keep repeating until we learn. Everything is an opportunity to learn, grow, evolve and it's our ego, pride, and perspective that deems experiences as good or bad. In any case, my lesson in this particular life-changing event, was living true to my integrity, thereby the title is an accurate "summary" for people who may come across these notes.
What am I not currently seeing in my own life?
#21 > #3 4,5,6
Taking for granted is trusting
#38
Everything we experience gives us an opportunity to learn and grow.

Do you have any advice on how I can best learn through what I have failed to recognize?
#15
Humility. Stay modest. Don't lose sight of what's right.

Does life punish you or do you punish yourself, how does that work?
#21

Because of the age difference, I was in the wrong 100%?
#53 > #10 1,2,3,4,5

What do I most need to know?
#8
Be true and sincere with others.
#38 > #54 6
There are no enemies, only love. The steps to union can only be achieved by allowing uniqueness, opposition, and then acceptance to flow in it's natural cycle. Authenticity is not sacrificed so that deeper affection can grow.

Do we still have more karmic stuff?
#60 > #3 2

Where is my guilt located?
#48
Deep fears we would rather not face.

How can I learn to access (& work on the guilt) and is it in my best interest to do so?
#59 > #29 6
The fear of loss and the pain of being misunderstood is what we defend. Seek to understand rather than seek to be understood. Listening is more important than defending a position. Relinquish control.

What has sex got to do with the well?
#45 > #12 6

Him
#27 > #18 1,2,3

Why couldn't I see this before, what's different?
#20 > #8 6

What I needed from him
#37

How do I best approach this?
#40 > #24 1,2,4

Conflict – Folly
#6 >#4 4,5

How do I be open to "receiving" love?
#8 > #23 5,6

How do I get over my 'fear of intimacy'?
#57 >#48 6

What are the things that are secrets / not revealed that I need to know about my situation?
#10

We both needed to face our wounds
#38 > #41 4

What did he get out of it?
#39

What action will I need to take within the next few weeks?
#50 > #30 1,2

What best to focus on for deeper intimacy / personal transformation?
#1 > #54 3,5,6

11:11
#20 > #33 3,4
In a past situation, one examines the truth of what transpired and comes to understand why things unfold the way they do. Beyond purely selfish motives, you observe how your actions influence others. You may need to sacrifice for the benefit of the team beyond selfish aims.

So my sacrifice is to withdraw completely
#10 > #37 2,3,4

What's blocking my progress?
#11 > #26 6

Is there a way to avoid the humiliation yet still complete the transformation?
#11 > #26 6 (Got identical answer as above)

What is the lesson I need to learn?
#6 > #56 2,3,5

He will humiliate me
#1 > #19 3 4 5 6

Him
#36 > #46 1 2
Be humble and moderate, yet authentic. Turning adversity into opportunity to learn. We forget our suffering when in the service of others and are therefore healed ourselves.

Anything else I need to know about this?
#10 > #6 1
Don't be angry at others to vindicate yourself. Conflict has one purpose, to transform you. Just go your way.

Forgive, let go, and I can move on?
#52 > #31 4 5 6

What does "HE" most need to know?
#32 > #59 3 4 5 6

Continued on new blog post –
see Part Two
See also –
Part Two
See also –
Part Three
See also –
Part Four
Site Notifications/Chat: 
Videos: