Get More Followers on your Facebook Page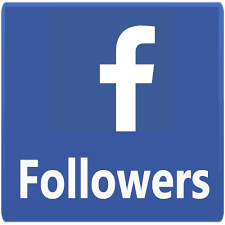 Many have succeeded at getting lots of active followers on their Facebook fan page while a good many others have failed. The differences between great results and poor results is often in the approach. Listed here are some ideas to help you be among the list of winners, as one that succeeds. Follow the following tips and you can be certain that you will get better results!
First, you should Get a Facebook Vanity URL.
Create an easy-to-remember Facebook "short" url so that you can use the url verbally with your business contacts and within web graphics.
Long URL's are impossible to remember and can sometimes break over several sentences within emails and status updates on microblogging sites, etc.
To get a Facebook Vanity URL, you need at least 25 fans. So start with your immediate contacts, friends and family and ask that they invite their contacts. I've also had some instant success with similar fan pages where I've invited my contacts to their page in return for them doing the same. Once you have 25 fans, claim your short url from Facebook.com/username.
1.) Start adding your new page url in all your online profiles and online signatures – forums, email signature, social networks (Twitter, LinkedIn, Bebo, Friendster, FriendFeed, etc.), and update your Facebook statuses (your profile and page) with the new url.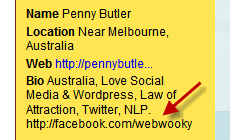 Tip: You can type the short URL into your Twitter BIO as an extra way to promote yourself (even though it's not clickable, many-a-time, I've added myself to other people's facebook pages because I found them this way).
2.) Create web graphics to use on backgrounds for all your social media sites (starting with your YouTube channel and Twitter backgrounds).
3.) Add to your Blog or Website and your business cards.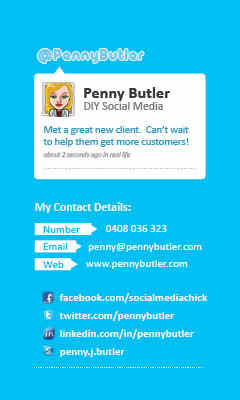 Before you advertise your new page however, you will want to make sure that there is something worth seeing when they click on the link. People who visit your page who are deciding whether to click that 'like' button for the first time want to see that there is interesting, updated content and that there is active community involvement.
If your Facebook page feels like a 'ghost town' with no new content or noone commenting on any of the posts, the visitor will more than likely click away from your page without clicking the like button.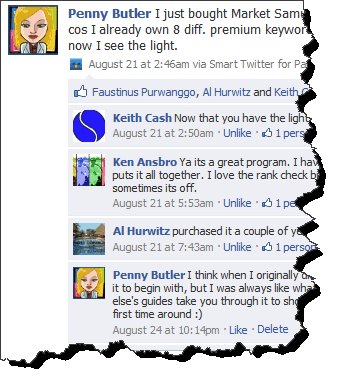 So the Second thing you have to remember to do is engage with your followers.
You can start with engaging with those who have already 'liked' your page. Post a genuine thank you on on their profile wall.
Tip: You can use the @mentions function when referring to your page so that the link is clickable
If you do not know them very well, ensure you take the time to read their profile and make the thank you 'personal to them', asking and engaging with them about their interests that you share, visiting their website, and/or complimenting them on something they wrote or did recently. Remember to be interested in them – if you are interested in them, they will more likely return to be more engaged with you and your page, but if your 'thank you' is only 'all about you', then they could see you as a spammer and just ignore you or think of you as rude to post on their wall. (For some fans, it may be more appropriate to send a private message rather than posting on their wall).
While content is King for websites and blogs, "compliments are the Queen" for successful engagement on Facebook – and well, every social network really. If you do good for others, they will return in droves to do good for you.
One example of this is that I recently found that a LinkedIn connection of mine wrote a blog post about how much he enjoyed one of my sites and one of the free services I offer. The blog post went into detail about the services I provide and what a good person I was and what I had done for him. I had no knowledge of the blog post until a few weeks after he wrote it when I found it in my trackbacks and it was the greatest compliment to see that someone had done that for me without even telling me about it. I wrote him a thank you note and started finding myself doing things to encourage people to visit his blog; sending friends there to look and recommending connections his way for his services, etc. This happened naturally. By him writing that complimenting post, he gave me a "good vibe" about him – he did something good for me and my business, and I want to return the favour and do good for him. He's also in the forefront of my mind when I think of my connections on LinkedIn and he stands out amongst my thousands of connections there. Compliments are powerful.
Third, you should setup a Facebook page "welcome tab" encouraging visitors to click on the like button.
The 3 important elements of successful welcome tab are:
1.) A graphic pointing to and/or encouraging clicking on the 'like' button.

2.) A graphic/video or text introducing the most compelling reasons to join your Facebook fan page or introducing yourself and your business/product/service.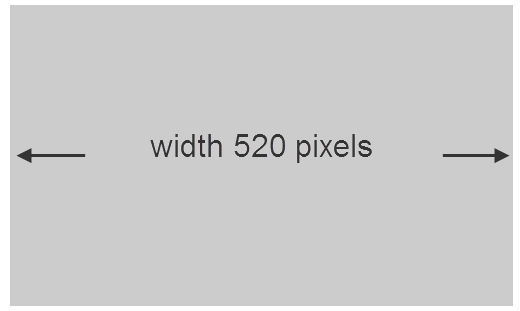 Tip: One thing to note is that on August 23rd, 2010, Facebook changed the Facebook Tab width to a narrower 520 pixels, so make your graphics fit into this new smaller space.
3.) An incentive for joining the page, special offers, gifts, discounts, contests, and rewards for fans.
Follow these 3 strategies for getting more followers on your Facebook fan page and you'll more than likely succeed and enjoy all of the rewards and benefits that getting more followers on your Facebook fan page have to offer you.
Here are some more strategies for getting more followers:
Add an incentive to join on your TV or in your Newspaper Ads & Press Releases
Run a promotion to encourage visitors to like your page
Buy Likes. Yes, people do offer to invite all their friends to your page for a fee. You'll want to be careful of the quality of these friends before you go into this – you don't want a bunch of fake people, but if you find those offering to invite friends from their related group/page or they are an industry specialist in your area who have relevant friends, then this can be a worthwhile investment.
Offer a Gift Certificate for the next 100 Fans to Like your Page and Post a Comment
Email your mailing list with your new Vanity URL
Create a video introducing your fan page and publish it to the top 100 Video sites
Mobile Marketing
Add the URL to Google Places
Update your Skype status with your Facebook URL
Google Adsense
Facebook Ad Campaign
I'll keep updating this post with new methods as they come to mind, and if you know of more ways that you can successfully get new followers to your Facebook Page, please comment below! :)

Site Notifications/Chat: 
Videos: