Facebook Social Plugins WordPress Plugin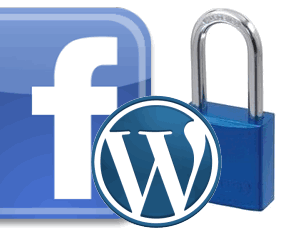 How to install & configure Facebook Social Plugins
Facebook Social Plugins – WordPress Plugin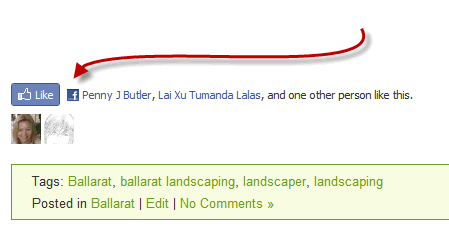 "Facebook Social Plugins" is a WordPress plugin that integrates the new Facebook Social API options. It allows you to include a Like button at the top/bottom of your posts for people to instantly connect to your blog while they are reading it. It also contains widgets where you can include the Activity Feed, Comments, the Like Box, and Recommendations. You can download Facebook Social Plugins from WordPress.org or follow the instructions below if you have WordPress 2.9.2 or greater.
For a demo on how it works, please see my other blog "Ballarat Marketing" where I've recently set it up (I'll set it up on the rest of the blogs another day!) I was setting it up on this blog and then realized that I already have dozens of these types of plugins here, that it's getting a little out of control :)
This blog post shows you how can you install/activate and setup the Facebook App in under 10 minutes.
Plugins > Add New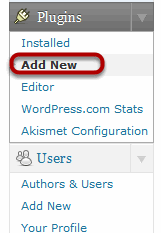 First, login to your blog and click on Plugins, then Add New.
Search for Plugin

Type in Facebook Social Plugins and click on Search Plugins
Facebook Social Plugins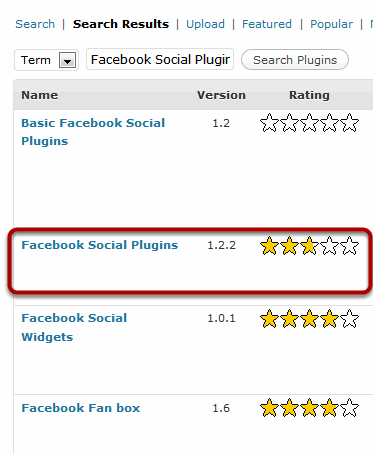 The one I like the best is this one, be aware that the version number may be newer in future, but the name is still the same.
Install & Activate

Click on Install to the right of the "Facebook Social Plugins" plugin, then click on Activate, which will popup in a new window.
Settings > FB Social Plugins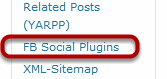 Once installed & activated, you can configure the plugin by going to Settings > FB Social Plugins
Login to Facebook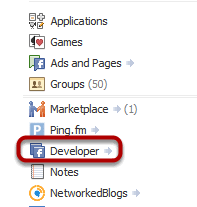 In a new tab, login to Facebook by going to www.facebook.com and logging in.
This will make sure that this particular URL will be accessible from your Facebook account under Home > Developer dashboard area if you ever need to change any settings.
The next step may prompt you to login to Facebook anyway (I'm always logged in so test this)
Setup a New Application

Go back to the FB Social Plugins page on your Blog. Click on the link to setup a new Facebook Application ID.
Create an Application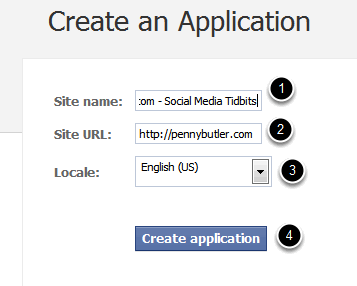 The link will open in a new window and prompt you for the Site Name and Site URL.
1. Enter the Site Name as you want it to appear when people link to you
2. Enter the Site URL
3. Choose your language
4. Click on Create application
Settings

Facebook will give you a new page, with your App Name, URL, App ID, and App Secret. (For obvious reasons, I removed my details from the screenshot above).
Copy Application ID

Copy the App ID from Facebook into the Settings page of the Plugin.
Setup Style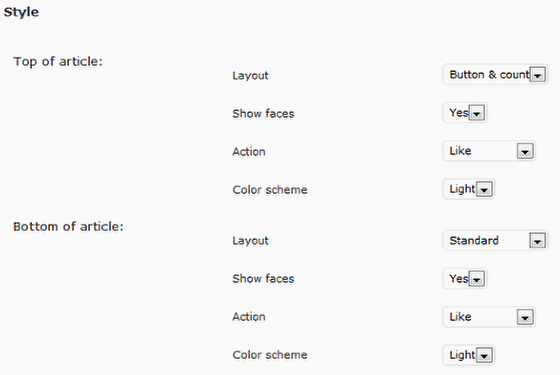 I prefer the following setup. But you can mix around with it and see what looks good on your blog.
Setup Where to Show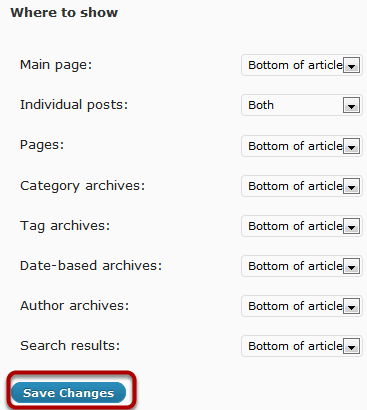 Setup Where to Show settings. I prefer the above setup, but you can play around with it to get your own preference for your own blog. Then click on Save Changes.
Remove Page IDs

Some Pages may not be appropriate for the Facebook Share button to appear (your contact page for example). With this plugin, you can easily remove this plugin from showing up on any pages you choose.
To Find Page IDs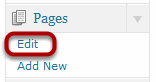 To find the Page ID numbers, you need to click on Pages > Edit.
Hover over the Page Name and look in StatusBar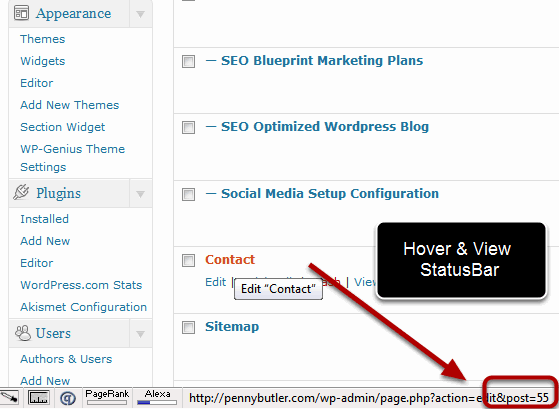 Hover your mouse over the page name that you want the ID for and it should show up in the Status Bar of your browser.
So in my case, my "Contact" page is post ID: 55
While I was there, I worked out that my Sitemap is post ID: 787
I want to remove both of those from the FB Plugin.
Enter Post ID's into Plugin Settings

So to remove my Contact page (55) and my Sitemap (787), I would type in 55,787 into the "Where to Show" > Pages section. Then click on Save changes.
Widgets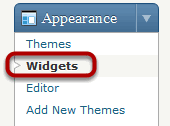 Once you've setup the "Like" button, you can check out the Widgets that this plugin has.
Go to Appearance > Widgets
Facebook Social Plugins Widgets

Inside the Widgets section, you'll see the options you can choose.
1. FB Activity Feed
2. FB Comments
3. FB Like Box
4. FB Like Button
5. FB Recommendations
To Install Widgets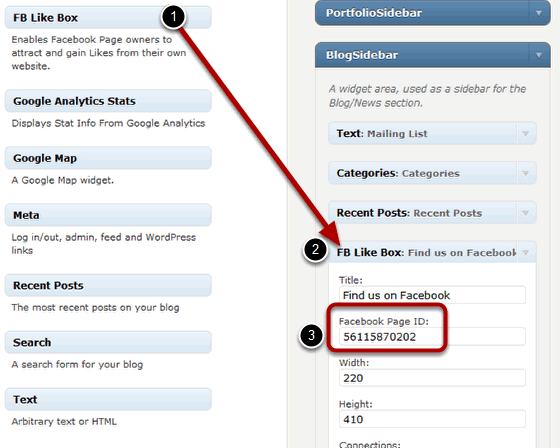 To Install Widgets, simply drag the ones you want, into the Sidebar area you want it.
1. Pick the FB Widget you want to use.
2. Drag it to your Sidebar. And configure the options that come up.
All of them are pretty straight forward, the only one that might be a little tricky is the FB Like Box (shown above), which requires your Facebook Page ID.
FB Like Box PAGE ID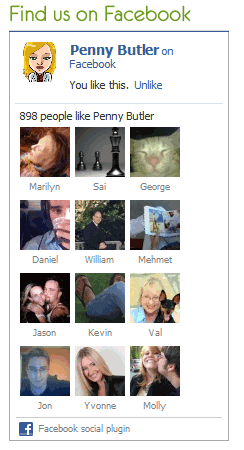 The FB Like Box requires your Facebook Page ID to setup. The problem if you have a vanity URL is trying to work out what that is.
Find your Page ID if you have a Vanity URL

If you have a Vanity URL (such as http://www.facebook.com/webwooky), it makes it a bit tricky to discover your Page ID.
To find your page ID, simply go to your Fan Page and hover your mouse over "Edit Page" or go to Facebook.com/Pages/Manage and hover your mouse over Edit Page, and it will show you the URL in your status bar. In my case, the ID is: 56115870202
Have Fun!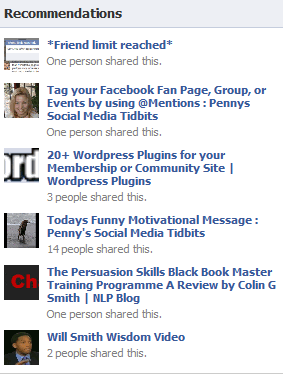 Have fun with this! Social buttons, although getting a bit controversal, has already been installed on over 100,000+ sites, and is an awesome method of getting more people to not only see your content but also to get more people virally sharing your content.

Site Notifications/Chat: 
Videos: