Agenda-Driven Corrupt & Evil Programming – DO NOT TRUST THE MEDIA
Updated:

5 months ago

Reading Time:

13

Minutes

Post Words:

3379

Words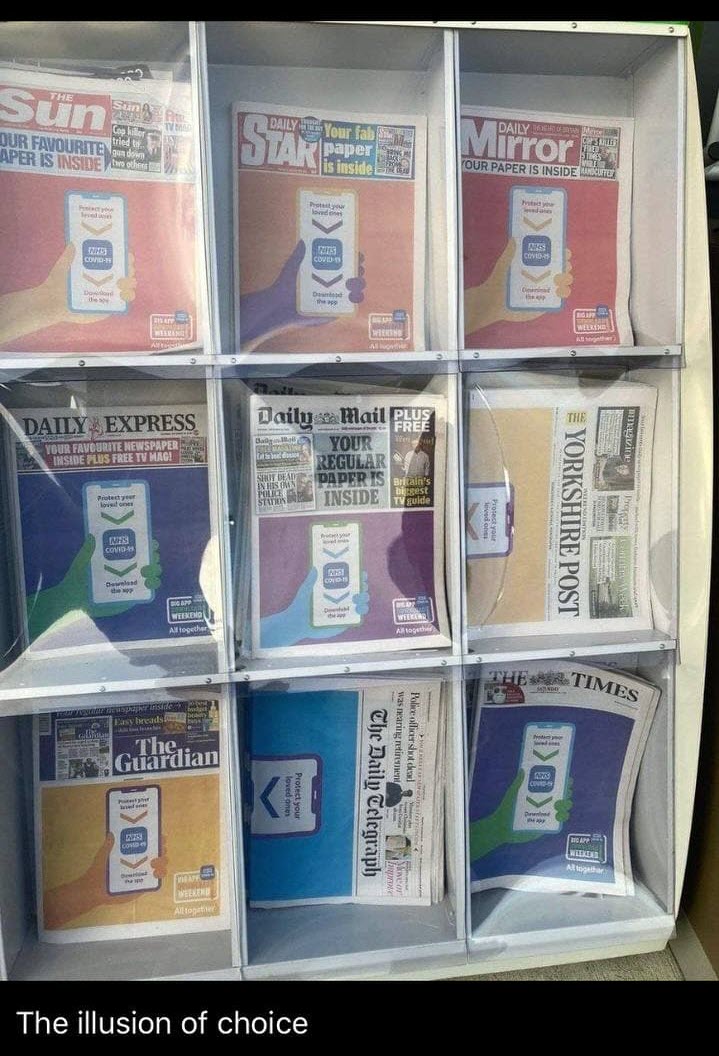 How does the truth compete when they own the media / all the technology, have an unlimited budget and have covered all their bases? Where they can literally 'direct a nation' to turn against those who are calling them out?
Click each topic to expand (wait until page has fully-loaded)
Understanding the Media's role in this – is probably the most important thing, and I highly suggest you take an interest in it because it's literally "programming" everyone's minds. And the only way to de-program is to learn the truth.
It's endless. The above is but a drop in the ocean – a "quick sample". The media is a weapon being used to control the consciousness of the planet – to pretend we have 'enemies' like China, Russia, etc (who are fully onboard & playing their part in the agenda). This is literally the biggest crime against humanity in the history of all wars. We really need you awake now.
See also: Fact-Checkers – New Mind-Control Weapon
Site Notifications/Chat: 
Videos:

Penny (PennyButler.com)
Penny (PennyButler.com)
Truth-seeker, ever-questioning, ever-learning, ever-researching, ever delving further and deeper, ever trying to 'figure it out'. This site is a legacy of sorts, a place to collect thoughts, notes, book summaries, & random points of interests.