Docs Leaked reveal Social Media censorship in the name of 'Vaccine Hesitancy' [Videos & Links]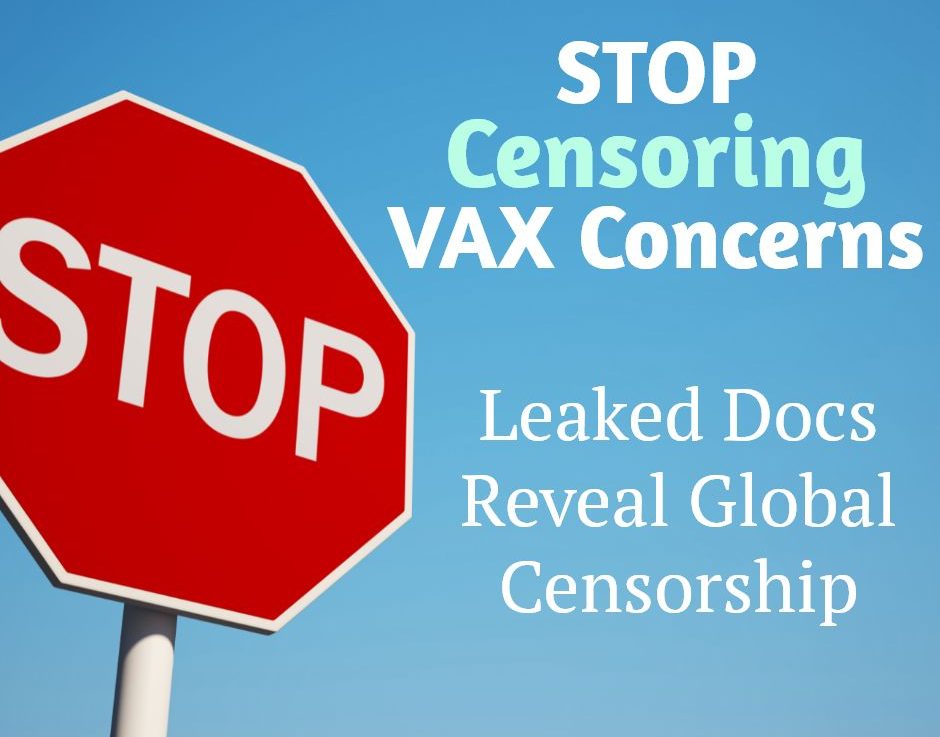 Facebook Whistleblowers LEAK DOCUMENTS Detailing Effort to Secretly Censor Vax Concerns on Global Scale
Two Facebook Insiders, a Data Center Technician and a Data Center Engineer, leaked internal documents to Project Veritas (01)May 24, 2021 – BREAKING: Facebook Whistleblowers Expose LEAKED INTERNAL DOCS Detailing New Effort to Secretly Censor Vaccine Concerns on a Global Scale (a non-profit that investigates and exposes corruption, dishonesty, self-dealing, waste, fraud, and other misconduct in both public and private institutions to achieve a more ethical and transparent society) showing a plan to demote "vaccine hesitancy" comments for both Facebook and Instagram.
This is why you don't see the adverse effects of taking the vaccines (that I've been screaming about!) (02)COVID Vaccine Victims Silenced! A call for transparency
'They're afraid of what people might conclude if they see that other people are having negative side effects. They think that this is going to drive up vaccine hesitancy among the population and they see that as something that they have to combat'
(They think correctly then, because the very idea that they are censoring adverse reactions drives up my vaccine hesitancy! ~ Penny)
It details secret censoring initiatives that target comments expressing vaccine concerns by users on both Facebook and Instagram platforms.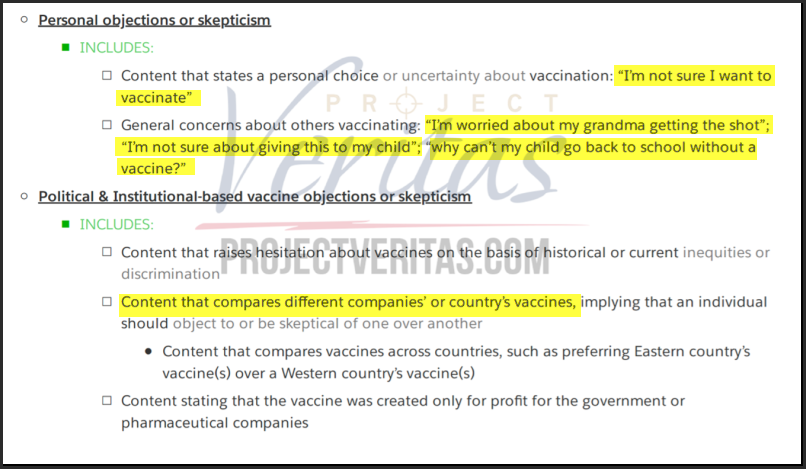 "They're trying to control this content before it even makes it onto your page before you even see it. I have to do something"
The two whistleblowers, are exposing the policy that uses a tier system to rank comments based on "how much the statement questions or cautions against the Covid-19 vaccination."

The goal of the program, per leaked documents, is to "drastically reduce user exposure to vaccine hesitancy in comments."
"Facebook uses 'classifiers' in their algorithms to determine certain content to be what they call 'Vaccine Hesitant (VH)' … and without the user's knowledge, they assign a score to these comments that's called a 'VH score.'"
The scoring system uses scoring thresholds with labels for undesirable comments or content such as 'sensational/alarmist,' 'criticizing choice,' or 'explicit vaccine discouragement,' that guide an 'action mapping' moderation protocol which in some cases suggests demotion or 'position change,' and in some cases suggests removal.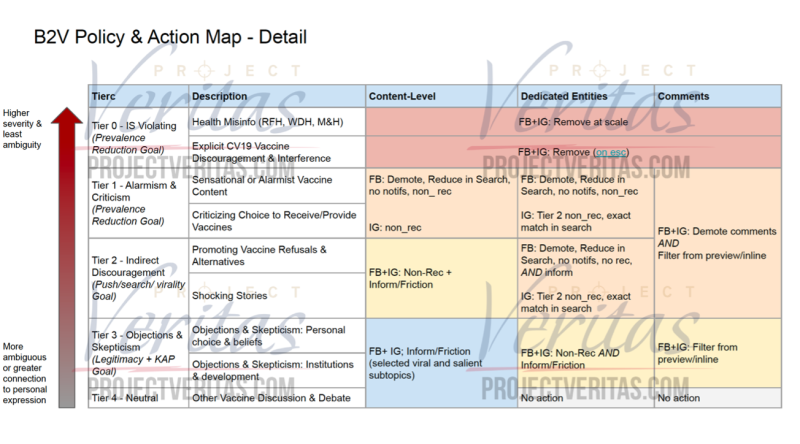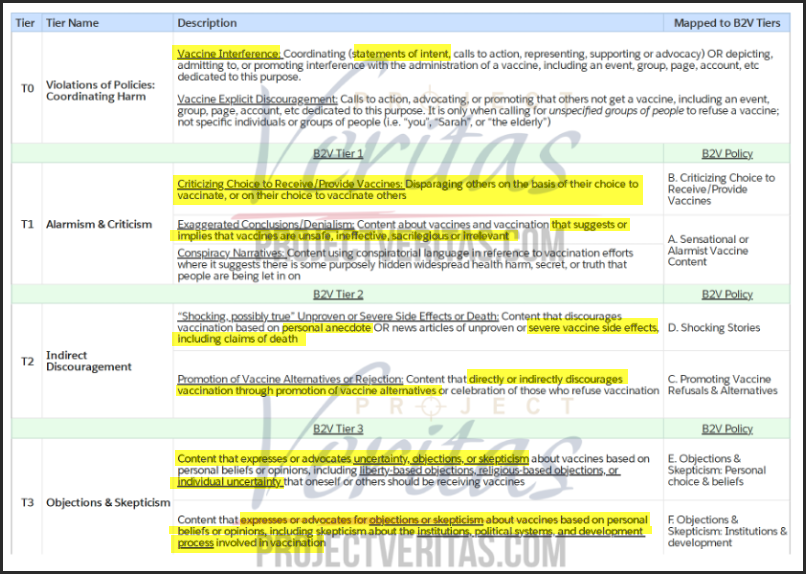 Documents/Articles:
Related Videos:
"The narrative being, get the vaccine, the vaccine is good for you. Everyone should get it. And if you don't, you will be singled out,"

https://youtu.be/Requt9zXN04 (11)
Morgan Kahmann exposed Facebook's efforts to suppress user comments opposing COVID vaccines (12)Facebook whistleblower fired after leaking 'vaccine hesitancy' censorship documents to Project Veritas
See Also:

Site Notifications/Chat: 
Videos: