They are not vaccines, people are being killed, & mandates are illegal – Hearing – Prof. Christian Perronne – Jan 2022
On January 12, 2022, Prof. Christian Perronne participated in the public debates at the Parliamentary Hearing in Luxemburg. He called to suspend these experimental products that are not vaccines, that mandating of experimental products is not legal and that people are being killed.
Watch Final Statement (2 min clip):
Professor Christian Peronne vice-president of ETAGE (European Advisory Group of Experts on Immunisation) speaks at the Parliamentiary hearing in Luxemburg. "Approving and promoting the vaccine is the biggest scandal in medical history…"
(Full 8 minute statement and transcript further down the page)
36,000 people have died from vaccines in Europe.
25,000 have died in the U.S.A. including hundreds of athletes.
Cancer deaths are increasing after vaccination.
Last but not least, mandatory vaccination of emergency-use-only products is illegal
Final Statement English Translation:
So, what we now know officially, based on databases, is that the "vaccines" caused 36,000 deaths in Europe, 25,000 in the USA, including hundreds of athletes.
There is an increase in — oncologists in the USA — they showed there is an increase in deaths from cancer following vaccination.
I think the best example is that the countries which did not vaccinate, or which stopped vaccination, are the countries where the epidemic is over.
That's very strong. We can see the example of India.
And the last word, on rights. I would say that all of it is illegal, since, as it was stated earlier, a conditional use authorization can only be obtained if we have demonstrated that there are no effective treatments. We have hundreds of published studies, the example of India and other countries.
And, above all, the most important is that we are still in Phase 3 experimentation and that by international treaties, including the Nuremberg Code, it is totally forbidden to impose an mandate for an experimental product.
Everything is resting on the parliamentarians who vote for an obligation of an experimental product — they can be personally criminally prosecuted in an international court for an extremely grave error: endangering the lives of human beings.
Since we're talking about children, I will finish on this. There are children dying from the vaccine, and now we know that those that die from the "vaccine" are more numerous than those who die from COVID, because there are practically zero deaths from COVID.
In my personal entourage, I know of a young girl of 17 years and a young girl of 20 years who died 8 days after the "vaccine" of a myocardial infarction.
I've never seen, in my career, a myocardial infarction at 20 years old, and the other of a pulmonary embolism.
I ask for a moratorium on these products that are not "vaccines", were not evaluated correctly, for which we will have definitive evaluations many years from now.
Prof. Christian Perronne
Watch Full Statement (8 Mins):
Watch 8 Min Full Statement or Download 2 Minute Edit for Social Media sharing (via Telegram)
We have disregarded the science and infringed our rights.
The biggest scandal of this epidemic is that we have been made to believe these are vaccines. They are not vaccines at all.
Those in the parliament who voted for an experiment product mandate can be personally prosecuted in an international court.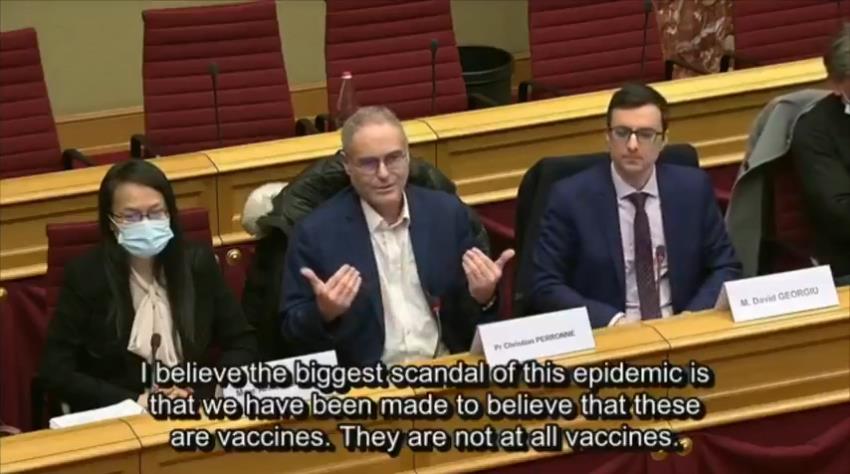 Christian Perronne, MD, PhD, is Professor of Infectious and Tropical Diseases at the University of Versailles-St Quentin, Paris-Saclay, France. See biography.
Main Arguments:
All decisions lack scientific support. Policymakers who stipulated the vaccine policies have relied on "experts" with significant conflicts of interest and misled the public through the mainstream media (also with major conflicts of interest). While the pharmaceutical industry provides zero scientific references, the world's "most prestigious" scientific journal, namely The Lancet, has published a fraudulent study to discredit chloroquine.
Alternative, effective treatment is available; therefore, it is illegal for the experiment product to be authorized for emergency use and, worse, imposed as a mandate.
The medical agencies did not evaluate these experimental products properly. There have been defined evaluations for years. It takes about ten years to authorize a standard vaccine and another ten years for the authorized use on pregnant women.
More children die from the experiment product than from COVID.
Full English Transcript
Related Links:
Posts tagged 'scientists':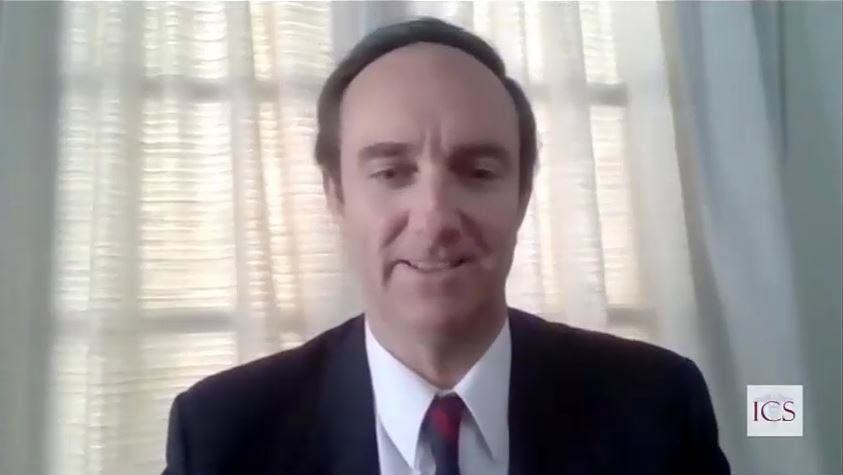 Scientific proof of the PLANdemic with 2000+ peer-reviewed published references. At the very end of a very long 9-hour livestream in April 2022 was a presentation by Professor Federico A. Nazar on a paper he took 2 years to write that has been heavily censored online and in the academic world. It collates the majority of information we've all been researching into one paper, kicking the mainstream narrative to the curb.
Site Notifications/Chat: 
Videos: