Aussie Unions role in the Global Great Reset
This is a good interview with John Wilson for getting an insider-perspective of how these organizations & authorities & committees around the world are infiltrated and corrupted by these globalist agendas.
Another draft post that I thought I'd already published last year! Probably because I wanted to transcribe it and all the references I collected – but I've already added them to the video, so I'll publish it as is to get it out there. It's useless sitting in my drafts-folder.
"Unions are a key part of the global reset"
Aussie Unions are the ENGINE ROOM in The Great Reset – John Wilson
FullScreen (My edit, includes Refs/Photos, 24mins)
See full Interview: (48 minutes) for more truth bombs, including how we win
He did this interview on the same day as the big Melbourne Tradie Protest (watch the Tradie-Protest he is referring to below)
Credentials
John Wilson, Former:
President Trades Hall Council (ACT) – 3 years
Secretary CFMEU (ACT) – 6 years
Senior Industrial Officer for Commonwealth Public Service Union (ACT)
Senior Industrial Officer for Federation Clarks Union (QLD)
Father:
MUA, Waterside Members Federation
OAM from Queen from services to charity
Brother:
Queensland Professional Firefighters Union
Sister:
World Economic Forum
Not some global conspiracy.
https://www.weforum.org/great-reset
https://www.weforum.org/search?query=australia
Klaus Schwab
https://www.weforum.org/about/klaus-schwab
Sharan Burrow
https://www.weforum.org/agenda/authors/sharan-burrow
https://en.wikipedia.org/wiki/Sharan_Burrow
Christine Lagarde
https://www.weforum.org/agenda/authors/christinelagarde
World Health Organization
Top 20 Contributors to WHO
https://www.weforum.org/agenda/2020/04/who-funds-world-health-organization-un-coronavirus-pandemic-covid-trump/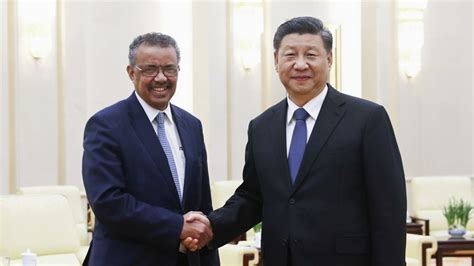 WEF Strategic Intelligence Wheel
Summary of all the changes to expect:
https://intelligence.weforum.org/topics/a1G680000004EIBEA2?tab=publications
John Wilson was referring to this Tradie Protest on the 21 Sept, 2021:
Fullscreen – The construction worker protest outside CFMEU headquarters in Melbourne marked a watershed moment for the union and the Labor Party.
…in response to the Tradie protest:
USA News show calls Dan Andrews China's Puppet and his Chinese Secret Deals
The Great Reset destroys anyone in business for themselves.
"Dan Andrews has KILLED Melbourne"
Bernie Finn MP – 14th Oct 2021
Source: https://www.facebook.com/BernieFinnMP/videos/1224441638057327/?__tn__=%2CO
The Great Reset
"The Great Reset" Gets the "OK" by Senate even though Pauline Hanson tried to stop it in November 2020. "The Great Reset" agenda of the World Economic Forum is one not widely known about and certainly not one getting much cut through in the mainstream in Australia. Pauline Hanson put forward a motion in the senate for Australia to actively not pursue this agenda. It was defeated: only Pauline & Malcolm voted against Great Reset. The other members of the Senate "scoffed", "laughed" and called her a "conspiracy theorist" – they have no idea what's going on.
Pauline was interviewed that same day explaining why she tried to block Globalist Motion:
The "Great Reset" is all about globalisation, losing our democracy and "pushing us towards the socialist-left Marxist view of the world" – (https://www.msn.com/en-au/news/other/the-great-reset-is-about-pushing-us-toward-the-socialist-left-marxist-worldview/ar-BB1aUoSR) <— They've since deleted the article. No surprises there!
Pauline Hanson, published a Media Release about The Great Reset on her website: SenatorHanson.com.au
The Great Reset Explained In Less Than 10 Minutes: Facebook | Rumble
5 Minutes: Rumble
Great Reset and your House: Rumble
Trade Unions as Political Actors – Research Paper
Posts tagged "Great Reset"

Site Notifications/Chat: 
Videos: