Arrested Ballarat pregnant woman Zoe Buhler finally speaks out! [Video]
Interview with Zoe today:
Arrested pregnant woman Zoe Buhler finally speaks out! – Aussie Cossack – 3rd December 2021
Zoe Buhler has spoken out for the first time since her dramatic arrest by Victoria Police 16 months ago.
Media reported that Police in Victoria have arrested a pregnant 28-year-old woman in front of her partner and two children for planning an anti-lockdown protest in regional Victoria this weekend.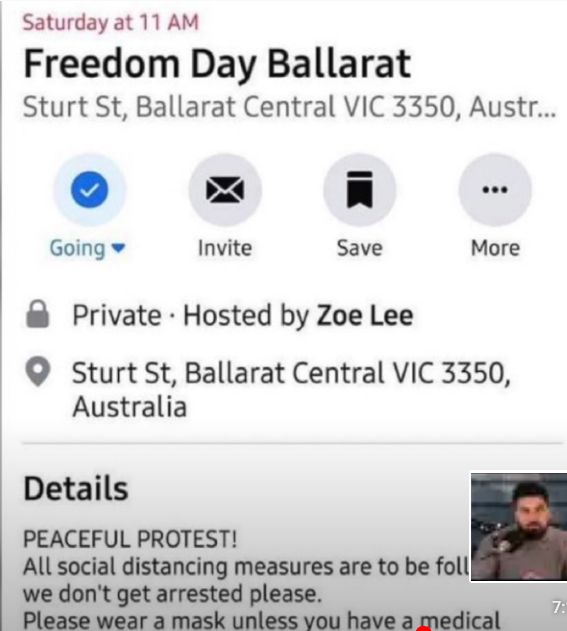 Police arrested the woman, Zoe Buhler, at her home in Miners Rest near Ballarat on Wednesday after she created a "freedom day" event on Facebook calling for people to protest against the Victorian government's lockdown measures.
"As some of you may have seen the government has gone to extreme measures and are using scare tactics through the media to prevent the Melbourne protest," the now-deleted event description read.
"Here in Ballarat we can be a voice for those in stage four lockdowns. We can be seen and heard and hopefully make a difference!"
Video of the arrest shared on social media on Wednesday shows a group of officers handcuffing Buhler in front her partner and children. In the video, Buhler becomes increasingly distressed as she tells officers she is pregnant.
"I have no idea why you guys are doing this," she tells officers in the video.
"My two kids are here. I have an ultrasound in an hour. I'm happy to delete the post.
"I don't really understand what I've done wrong. This is ridiculous. I didn't realise I was doing anything wrong."
Original Footage and Commentary by Rebel News:
This is what you need to know about the pregnant woman arrested yesterday – Rebel News – 3rd September 2020

Site Notifications/Chat: 
Videos: