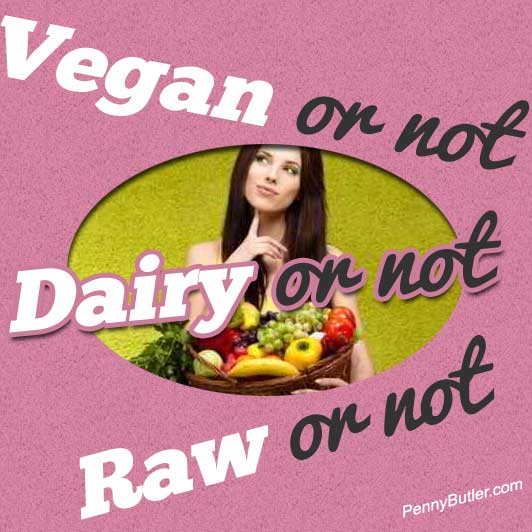 I am trying to get to the truth of what diets are the most healthy. But it's really hard!
In the back of my mind, I went into this research pretty much knowing that 'raw vegan' was the fastest path to health, and I let myself get intertwined with all the research that is 'pro' this type of diet, taking on board what they were saying and taking my notes frantically, especially from those who had cured their own cancers and major heart diseases that way.
About 3 months into my research on raw vegan, I started to realize how my opinion was affecting what I was taking in as fact or not. As in, because I went into the research without an open mind, (I had already decided pre-research that a plant-based diet was the only way to go) my results were skewed by my belief system. I wasn't "open" for deep research because I was fixated on the raw vegan lifestyle.
All of my friends and family eat meat & dairy and I know that none of them will convert, I was getting really concerned with their health, and becoming "that person" that people want to avoid lol. But people have been living this way for thousands of years – we even survived our cavemen days cooking and eating meat. I thought I was open-minded but I wasn't.
So I started to scrutinize my own research, to go deeper, to delve into all the research and try to discover the truth.
But so far, it's been an uphill battle. Because of everyone else's 'belief systems', all the research available is skewed by the opinions of others. People will believe whatever they want to believe, and will only 'take in' knowledge that is aligned with their own belief systems. And therefore there is a case for all diets – the meat diet, the fruit diet, the vegetarian diet, the vegan diet, the raw food diet, and so on. There are benefits and dangers with each of them. And as hard and as deep as I've searched (so far – I'll never stop), trying to stay open with my own-ingrained beliefs and trying to just focus on the truth, I believe that I have decided that for me, the conclusion right now equals "no processed food, and everything else in moderation"…
I guess where I'm at now is that as long as I pretty much give up all refined *fake* foods & most dairy (except butter), and not replace meals with grains and nuts, that I don't have to change my diet much, and that my diet is not too scary for anyone to follow.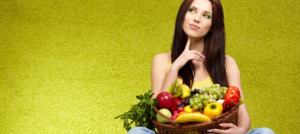 In fact, whilst the things I eat on a day-to-day basis will be mostly plant-based raw vegetarian, I will not be that person at a social event that doesn't eat meat, or that person that everyone wants to avoid (although I can still express what I have learnt, but can be 'cautiously aware' of whether they are ready and open to hear it or not). I can eat meals with my meat-eating, dairy-drinking, bread-loving family and friends once or even twice a week without any uncomfortable "attitude" or negative body changes.
The only thing that I would skip is eating dessert unless there is a non-fruit / non-sugar option. I can eat 'for health' the rest of the week. I can even still eat junk food or refined foods at most once or twice per month, so long as I'm not ill or fatigued, and I can still go to an Aussie barbecue – so long as I fill up on the salad and have just one bit of meat.
Once I get into the routine of "healthy living", the majority of my foods being raw or steamed, it should be really easy to shop, cook, and eat.. and survive "modern society" at the same time.
I'm still open-minded and ever-researching so my opinion could change again in future, but for right now, this is the plan I've decided will be the most beneficial for cell renewal. I believe that going as chemically-free as possible mixed with good foods in moderation is the way to go. Making the meat "the side dish", not the main and not eating it more than twice a week, filling up on nutritious vegetables and salad as much as possible, juicing, and cutting out dairy except grass-fed butter and the occasional Parmesan shavings for certain dishes – I seem to see a consistent repetitive pattern that this is the way to go for health restoration.