How do I unfriend someone on Facebook (New Way)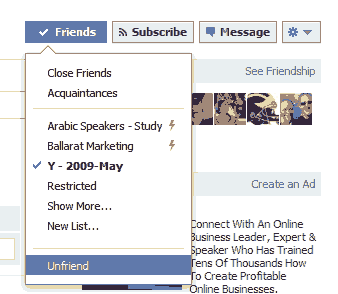 With Facebook's recent changes – check out how to unfriend someone on Facebook – the "New way"
Visit Friends Profile
Visit your friends profile of the person that you want to unfriend. Facebook unfriend used to be bottom-left, but now, you need to click on "Friends" in the top right-hand side of the profile.
Unfriend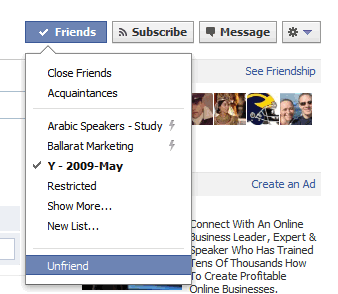 Once you click on Friends, you'll be able to see what "Friend group" you put them into (change change it around if you like) but to unfriend, just click on the unfriend option at the bottom.
Remove Confirmation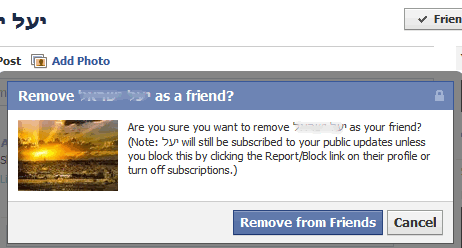 When you click on "Unfriend" it will bring up a popup confirmation box – note that it says that this friend will still be subscribed to my public updates, for me, I don't mind so I won't be doing anything about that, but it's something you should be aware of if you are removing a spammer or ex-boyfriend as a friend.
Subscribe to their Updates?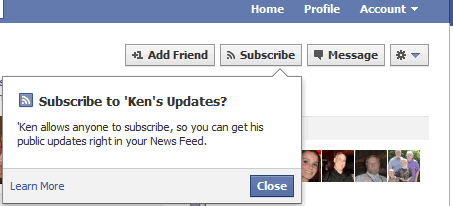 After you unfriend someone, "IF" they have the new "Allow people to Subscribe to my updates" selected, then you can actually still get updated of their news feed – without being their friend. However, if it's an ex – you might not want to do that, since they will see who has subscribed ;)