It's Official – Twitter bought Summize & took their staff :)

Thanks @guykawasaki for spreading the news to me via twitter. Twitter has bought Summize! Apparently for about $15M, Stock And Cash according to AlleyInsider.com Now you can access "Summize" from: http://search.twitter.com/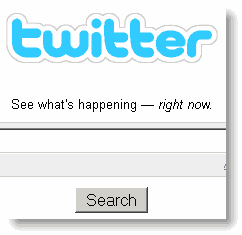 "We're excited to announce that Twitter has acquired Summize—an extraordinary search tool and an amazing group of engineers. All five Summize engineers will move to San Francisco, CA and take jobs at Twitter, Inc. This is an important step forward in the evolution of Twitter as a service and as a company."
Read about it on the official Twitter blog. Here are some other Blogs that have the goss: TechCrunch
Twitter has also hired 5 of the 6 Summize employees. Founder and CEO Jay Verdy will move on to a new project.

The five Summize employees joining Twitter are all engineers, adding to the twelve engineers that currently work at Twitter. Summize CTO Greg Pass will become Twitter's top tech guy as Director of Engineering and Ops.
Source: Confirmed: Twitter Acquires Summize Search Engine
Adam Ostrow
Summize has added impressive features like local search, while also hinting at its distribution plans in inking a deal with the Huffington post.

It should be noted that Summize was not the first mover in the Twitter search space and was preceded by projects like Tweetscan. But eventually they did it best and offered the most commercially viable product, and hence, to the victor go the spoils.
Source: Twitter Acquires Summize; Launches Official Twitter Search
Peter Kafka
And, if you're feeling generous, Summize might well help Twitter solve its business model problem, too. Twitter users wouldn't stand for ads sold into their tweets, or on their Twitter pages themselves. But there are a couple of companies we can think of that have done well by selling ads on search pages.
Source: Twitter Buys Summize For About $15M, Stock And Cash