Coconut oil has the benefit of preventing tooth decay as it's a natural anti-bacterial and can kill the bacteria that causes plaque. It has many other benefits to your health. It's also a fave choice among those that do oil-pulling regularly and many have reported that their teeth are much whiter and skin problems cleared up after using coconut oil with oil-pulling.
D.I.Y. Toothpaste (Coconut Oil)
2013-11-20 23:29:34
Ingredients
Coconut Oil
Optional: 1-2 drops Essential Oil(s) (for toothpaste flavour)
Optional: bicarb soda (to make it more abrasive)
Instructions
Brush teeth and mouth as normal. Brush tongue.
Rinse mouth with water.
Don't spit coconut oil into the sink - it hardens when cold so can over time cause sink clogging, so spit into a bag/bin or outside.
Notes
You can mix a batch of coconut oil with a bit of bicarb soda to make it more abrasive if you want, but the most important thing for your daily teeth-brushing needs is to "disturb" the bacteria so that they cannot form plaque.
Penny`Pedia http://pennybutler.com/
Essential Oil ideas for mouth:
Peppermint
Cinnamon
Spearmint
Lemon
Clove
or Ginger (whatever your preference).
Note: not all essential oils are created equal. I use Doterra essential oils which are safe to consume.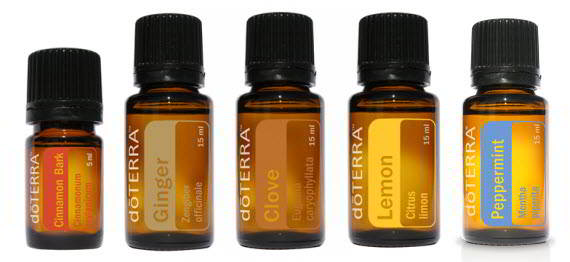 If you want to see which toothpaste I'm currently using, click here.
The following two tabs change content below.
Penny (NaturalHealing.com.au)
Penny has a passion in 'accelerated learning' and a special interest in living an optimal life including health, time, business, goals, mindset and happiness. Penny is a truth-seeker, ever-questioning, ever-learning, ever-researching, ever delving further and further and deeper and deeper down the rabbit hole. This site is a legacy of sorts, a place to collect thoughts, notes, book summaries, & ideas whilst providing a searchable archive to easily lookup and reference. Learn more on the
About page
.
DISCLAIMER: The information on this website is not medical science or medical advice. I do not have any medical training aside from my own research and interest in this area. The information I publish is not intended to diagnose, treat, cure or prevent any disease, disorder, pain, injury, deformity, or physical or mental condition. I just report my own results, understanding & research.
Latest posts by Penny (NaturalHealing.com.au) (see all)