Theme, Plugins, Widgets, and Addons I use on this Blog
Theme, Plugins, Widgets, and Addons I use on this Blog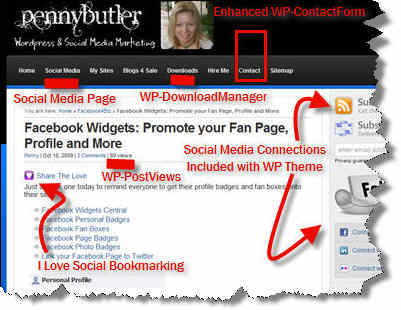 WordPress Theme:
WordPress Plugins (Free):
— Backend Plugins
Akismet checks your comments against the Akismet web service to see if they look like spam or not. You need a WordPress.com API key to use it. You can review the spam it catches under "Comments."
All in One SEO Pack is an Out-of-the-box SEO for your WordPress blog.
AntiVirus for WordPress is a smart and effective solution to protect your blog against exploits and spam injections
Bulk Move allows you to Bulk move posts from selected categories or tags.
Google Analyticator adds the necessary JavaScript code to enable Google's Analytics. After enabling this plugin visit the page and enter your Google Analytics' UID and enable logging.
Google XML Sitemaps will generate a sitemaps.org compatible sitemap of your WordPress blog which is supported by Ask.com, Google, MSN Search and YAHOO.
MaxBlogPress Ping Optimizer saves your wordpress blog from getting tagged as ping spammer by not 'pinging' when you edit a post or too often.
Pretty Link lets you shrink, track and share any URL on the Internet from your WordPress website.
SEO Super Comments allows you to use your blog comments to get more traffic.
Smart 404 rescues your viewers from site errors! When content cannot be found, Smart 404 will use the current URL to attempt to find matching content, and redirect to it automatically.
StatPress Reloaded gives you improved real time stats for your blog
WordPress Exploit Scanner scans your WordPress site for possible exploits.
WordPress File Monitor monitors your website for added/changed/deleted files
WordPress Firewall blocks suspicious-looking requests to WordPress.
— Social Media & 'Stickiness' Plugins
Add To Facebook adds a footer link to add the current post or page to a Facebook Mini-Feed.
Facebook Sharecount shows the number of shares on Facebook your posts get and allows users to share it themselves.
Flickr Zoom Badge show photos from Flickr based on user and/or tag(s), with zoom effect without using Flash.
I Love Social Bookmarking allows your readers to submit your content to social media services via a clutter-free drop-down list of attractive icons.
LinkWithin displays recommended stories and associated thumbnails from your blog
SexyBookmarks adds a (X)HTML compliant list of social bookmarking icons to each of your posts. (My Post)
Simple Tags gives you Autocompletion, Suggested Tags, Tag Cloud Widgets, Related Posts, Mass edit tags.
Social Media Page generates a list of social media profiles on a given page or as a widget.
Subscribe To Comments allows readers to receive notifications of new comments that are posted to an entry.
The WordPress Bar creates a navigation bar for all external links outside of blog. Also features social network links such as Facebook, Twitter, Digg, and FriendFeed. (My Post)
TweetMeme Retweet Button adds a button which easily lets you retweet your blog posts
Twitterlink Comments shows a link to follow the comment author on twitter if they have entered in their username at least once in the comment form
WP-DownloadManager adds a simple download manager to your WordPress blog.
WP-PageNavi adds a more advanced paging navigation to your WordPress blog.
WP likes allows visitors to "like" your posts on the fly if they find it interesting.
Yet Another Related Posts Plugin returns a list of related entries based on a unique algorithm for display on your blog and RSS feeds.
Yoast Breadcrumbs outputs a fully customizable breadcrumb path.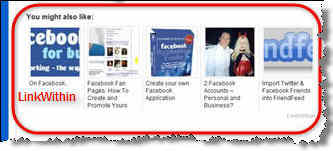 — Other Plugins I use on this blog
WordPress Plugins (Premium):
MaxBlogPress Ninja Affiliate automatically convert keywords on your blog into money making affiliate links. Also manage, track, cloak and shorten unlimited number of affiliate links from one central location of Maxblogpress Ninja Affiliate.
JS-Kit Comment System is a fully-featured commenting system with powerful pre- and post- moderation capabilities, automatic spam blocking, RSS feeds, threading, pagination and sorting of comments, and much more.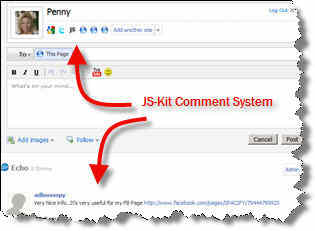 Addons: