Was inspired by a random facebook message to try these tonight and so within 10 minutes, I looked up recipes, chose the easiest one, and varied it slightly to use what I have on hand.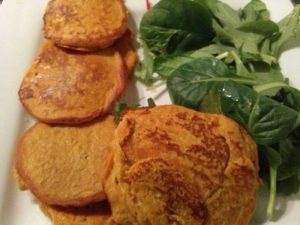 Sweet Potato Pancakes (no flour)
2014-05-16 10:48:07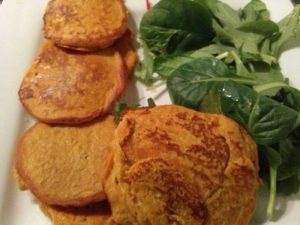 Serves 1
Ingredients
Sweet Potato, steamed
2 Eggs
Himilayan Salt
Spices
Chia Seeds (optional)
Coconut Oil (or Butter, for frying)
Instructions
Steam the Sweet Potato (5 mins or until soft)
Blend all ingredients together
Fry approx 2 mins each side with coconut oil
Notes
For Spices I used cloves, turmeric, cayenne pepper & cinnamon, but you can use variations of spices you have on hand that either go well with pancakes or sweet potato or normal potato.
I added extra salt after cooking because it felt like it needed 'something' extra and I might of been a little too 'light' on the spices because I love the natural taste of sweet potato but next time I'll be a little more heavy-handed on the spices.
Would be delicious with butter or Asian mayonaise
Adapted from Happy Healthy Mama
Penny`Pedia http://pennybutler.com/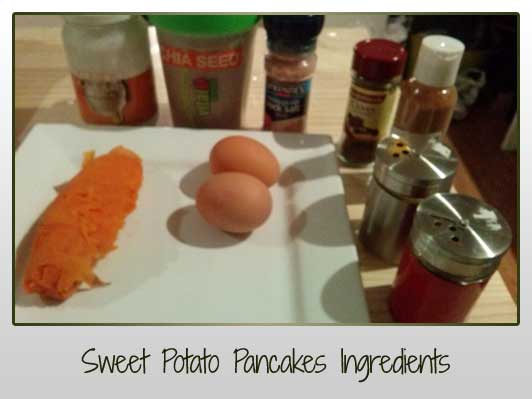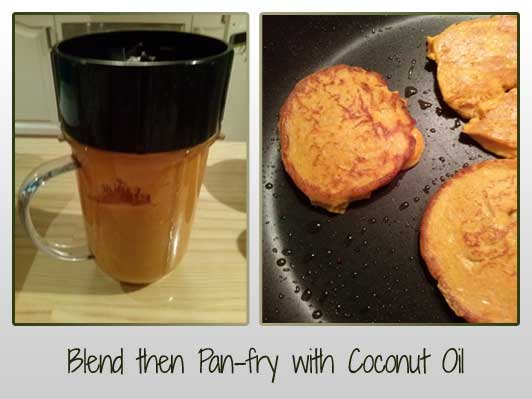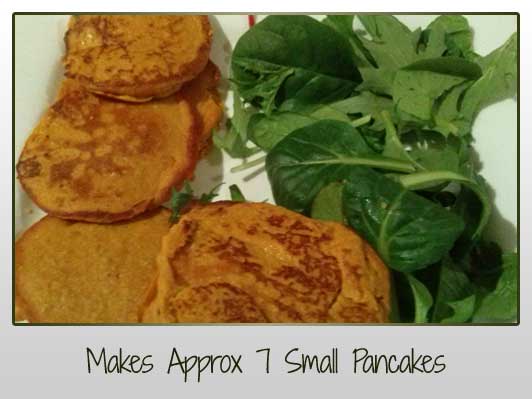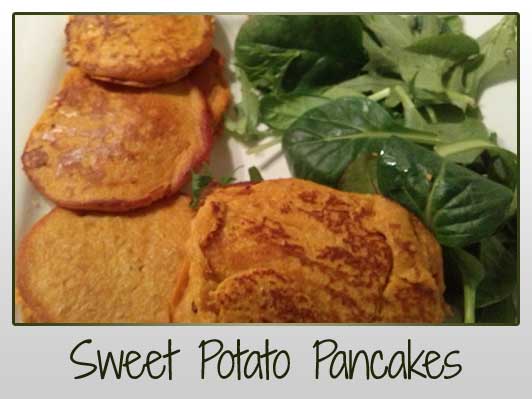 The following two tabs change content below.
Penny (NaturalHealing.com.au)
Penny has a passion in 'accelerated learning' and a special interest in living an optimal life including health, time, business, goals, mindset and happiness. Penny is a truth-seeker, ever-questioning, ever-learning, ever-researching, ever delving further and further and deeper and deeper down the rabbit hole. This site is a legacy of sorts, a place to collect thoughts, notes, book summaries, & ideas whilst providing a searchable archive to easily lookup and reference. Learn more on the
About page
.
DISCLAIMER: The information on this website is not medical science or medical advice. I do not have any medical training aside from my own research and interest in this area. The information I publish is not intended to diagnose, treat, cure or prevent any disease, disorder, pain, injury, deformity, or physical or mental condition. I just report my own results, understanding & research.
Latest posts by Penny (NaturalHealing.com.au) (see all)