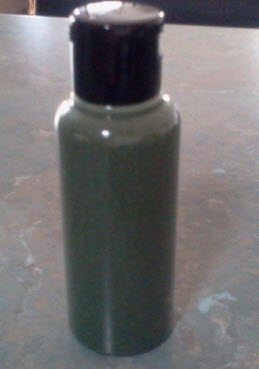 Spirulina Face Mask
2014-02-10 23:48:52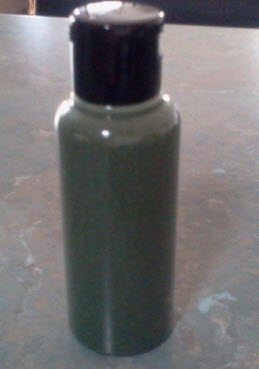 Oils
Coconut Oil
Sweet Almond Oil
Olive Oil
Castor Oil
Mineral Powders
Spirulina Powder
Bicarb Soda
Vitamin C Powder
Arrowroot Powder
Cinnamon Powder
Activated Charcoal
Nuts & Seeds
Oatmeal
Hemp Seeds
Almond Meal
Sunflower Seeds
Other Liquids
Manuka Honey
Apple Cider Vinegar
Water from a Boiled Potato with Skin-on
Water from Licorice Root Tea
Instructions
Put the Licorice Root teabag & Potato into a saucepan on the stove with a little filtered water to cover
Bring to boil then simmer for 10 minutes
Add rest of ingredients to a bowl & stir well
Cool the boiled liquid and add to the bowl
Blend all ingredients into a smooth paste
Apply to face and leave on as long as you can (I'm intended 2 hours)
Notes
Read the blog post for more details
Penny`Pedia http://pennybutler.com/
So today I read an article 'Bath Bombing your Way to Health – Dr Sircus' about cell regeneration by a specific new "o2 carbon dioxide gel" that they are selling in Japan & Malaysia. The 'all natural' ingredients list was scary-looking:
The Mitate C3 CO2 Gel Mask consists of gel concentrate and micro-granulated powder. Both gel concentrate and fine micro-granulated powder are made with natural plant based ingredients. The gel concentrate consists of following: WATER, BUTYLENE GLYCOL, PENTYLENE GLYCOL, CHONDRUS CRISPUS (CARRAGEENAN), SODIUM BICARBONAT, CYAMOPSIS TETRAGONOLOBA (GUAR) GUM, ALGAE EXTRACT, GLYCYRRHIZA GLABRA (LICORICE) EXTRACT, GERANIUM THUNBERGII EXTRACT, SACCHAROMYCES, CEREVISIAE EXTRACT, PINUS PINASTER BARK EXTRACT, PANAX GINSENG ROOT EXTRACT, COIX LACHRYMA-JOBI MA-YUEN SEED EXTRACT, PUERARIA LOBATA ROOT EXTRACT, ALOE BARBADENSIS LEAF EXTRACT, CHLORELLA VULGARIS EXTRACT, ALGIN, PHENOXYETHANOL The fine micro-granulated powder consists of following: LACTOSE, ASCORBIC ACID, SOLANUM TUBEROSUM (POTATO) STARCH, DEXTRIN, CITRIC ACID
But seeing the before and after shots of both the ones on the first website above and the website of testimonials on the seller website, I was motivated to create a face mask today :)
I looked up every ingredient and found that half are toxic, a quarter were just used for preservative reasons or thickeners, and the rest of the ingredients looked great, but unfortunately not very accessible (to me). So I decided to make my own concoction, taking on board the ingredients they used that I had access to in my bathroom and kitchen.. and created my own vitamin c / spirulina / manuka type of 'good for skin' goop. :)
Almond Milk or Coconut Milk – I substituted by using Almond Meal (4 Tbsp) & Coconut Oil (2 Tbsp)
SODIUM BICARBONAT is just Bicarb Soda (1 Tbsp)
GLYCYRRHIZA GLABRA (LICORICE) EXTRACT – I substituted with

Licorice Root

Teabags that have the following ingredients: Licorice root (44%), Fennel, Cinnamon, Orange Peel,

Lemon

Peel,

Ginger

, Cloves (1 Teabag)
PUERARIA LOBATA ROOT EXTRACT – I substituted with Arrowroot Tapioca Powder (1 Tbsp)
ALGAE EXTRACT, ALOE BARBADENSIS LEAF EXTRACT, ALGIN, CHONDRUS CRISPUS (CARRAGEENAN), are all Algae extracts, which I substituted for Spirulina powder (1 Tbsp)
ALOE BARBADENSIS LEAF EXTRACT – I forgot to use this in mine – next time I'll take a leaf of my Aloe Vera plant
SOLANUM TUBEROSUM (POTATO) STARCH – I substituted by boiling a potato with the skin on and using the water (1/2 Cup+)
ASCORBIC ACID –

Vitamin C Powder

(2 tsp)
CITRIC ACID – Not exactly a good substitute, but hope the lemon peel / orange peel in my teabag will do here, I don't have any citric acid and wouldn't put it on my face if I did.
I also added a little (approximate measurements in brackets):
Manuka Honey (2 Tbsp)

Sunflower Seeds

(2 Tbsp)

Hemp

Seeds (4-5 Tbsp)
Oatmeal (1/4 Cup)

Apple Cider Vinegar

(1 Tbsp)
Olive Oil (2 tsps)
Castor Oil (1 tsp)
Activated Charcoal (1/2 capsule)
Cinnamon Powder (1 tsp)
Before mixing with the licorice root/potato starch water, the "goop" was really thick – would've been a beautiful gluggy mask, (sorry, forgot to take a photo) but I decided to just pour in the water and blend it up, and now it's a runny mess. Next time I will use less water and add some aloe vera instead. So I made the correct decision in blending.. fantastic.. but it would've been 1000% better if I had've carefully added the water to keep the texture thicker & creamier rather than letting it go too watery.
Going to come back to this post at a later time and update all the goodies on why all those ingredients are good for the skin. And half my notes about the chemicals are on my other computer, so I'll update in a couple of hours.
Although I'm fairly certain that this combination of ingredients would not need to be kept in the fridge, I'm unsure of the potato starch. Anyone know? So I'm just going to keep it in the fridge for now with today's date on it (11th Feb 2014).
Update: The mask has been on for 2 hours ( I put it on when my nephew went to kinder, and now he's back), it's now completely dry on my skin. It came off very easily with a little bit of coconut oil and a microfibre towel. I can't say I noticed anything dramatic.. nothing magic happened lol, and no dramas either. I guess I'll see how it goes after using it for a longer period of time. I have no real complaints about my skin anyway, I've been really happy with my skin for the past few months (I no longer wear makeup to work). I just like the fact that we can "feed" our skin some good nutrients just as we feed our internal cells, and think it can't hurt to give our cells and bodies largest organ some access to some more vitamins & minerals :)
The following two tabs change content below.
Penny (NaturalHealing.com.au)
Penny has a passion in 'accelerated learning' and a special interest in living an optimal life including health, time, business, goals, mindset and happiness. Penny is a truth-seeker, ever-questioning, ever-learning, ever-researching, ever delving further and further and deeper and deeper down the rabbit hole. This site is a legacy of sorts, a place to collect thoughts, notes, book summaries, & ideas whilst providing a searchable archive to easily lookup and reference. Learn more on the
About page
.
DISCLAIMER: The information on this website is not medical science or medical advice. I do not have any medical training aside from my own research and interest in this area. The information I publish is not intended to diagnose, treat, cure or prevent any disease, disorder, pain, injury, deformity, or physical or mental condition. I just report my own results, understanding & research.
Latest posts by Penny (NaturalHealing.com.au) (see all)