How to Setup a WordPress Blog in 5 minutes
Setup Self-Hosted WordPress Blog in 5 Minutes with Fantastico
Most hosts now have Fantastico which has heaps of features, but the one that will save you heaps of time and frustration is their quick WordPress Blog install.
You'll need your own domain name and a host that supports Fantastico.
To setup WordPress with Fantastico:
Login to your cpanel.
Scroll down to "Software/Services" -> "Fantastico De Luxe"
Blogs -> "WordPress" -> New Installation
Install in directory: blog
Admin Access Data: any username
Password: any password

Base configuration
Admin nickname: Your Full Name or "Administrator"
Admin email: Your email
Site Name: YourDomain.com
Description: Will show up in search engines, so a brief description about SGR will do to start with (you can modify it later)

Email account configuration
This is not important, it's used if you want to "email" your blog from your normal email account.. but you can set it up if you want to do that.

Click on "Install WordPress" -> "Finish Installation"
It will then tell you the URL of the ADMIN area for your blog.
yourdomain.com/blog/wp-admin/
Click on the link, login, then Add it to your Bookmarks or
Favourites so that you can easily update your blog at least 3x a
week :)
I created a quick 1 minute video on how to install WordPress on your Bluehost blog.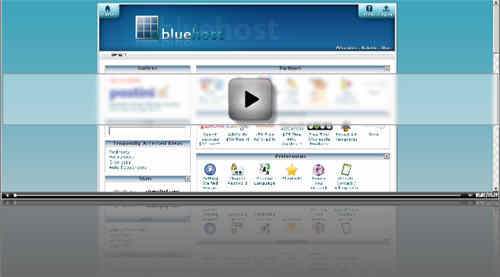 * This tip will take 5 minutes for the install, and about 1 hour to "play-around" with your blog themes and settings.
Get a blog, even if you don't have a domain name at one of the following sites:
http://www.blogger.com
http://www.wordpress.com
Play around with the look and feel of your blog.
You want it to be "clean" and "easy to read".
Delete all the test posts/comments (wordpress)
Get familiar with your blog.
Write your first post, even if it's just a test post.
Blogging is great for so many reasons, but most importantly, blogs can drive traffic to your site, get you ranked higher in search engines, be seen as an expert, has RSS capabilities (which you can submit to RSS Sites which I'll talk about in another email), and is more "personal" than a website.
Blogs can boost your search engine ranking
Blogs offer multiple ways to deliver your message. If you're not the best writer, you can start an audio or video blog and can therefore still reach your customers in a personal way.
Blogs help you expand your reach online. By pinging search engines and using RSS feeds you can syndicate your content online, boost your reach and influence, and allow customers to control their communications with your company.
Blogs are much more personal than a corporate website and because they are regularly updated, customers can remain informed about your business and feel more connected to you.
* This tip will probably take a couple of hours.