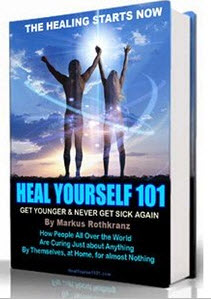 No book explains better how to heal yourself. Lose extra weight, never get sick again, increase your energy and mental sharpness. Everything you need to know on how to dramatically change your life and never get sick again. Many people who have done this have had dramatic results with everything from impotence to brain cancer. This isn't a trendy fad diet, it's an understanding on how to live the way we were designed. Explained in simple-to-understand language, this book gets straight to the point. You can change your life with simple things that cost almost nothing, right in your own home, starting immediately.
29.95
Click Here
The following two tabs change content below.
Penny has a passion in 'accelerated learning' and a special interest in living an optimal life including health, time, business, goals, mindset and happiness. Penny is a truth-seeker, ever-questioning, ever-learning, ever-researching, ever delving further and further and deeper and deeper down the rabbit hole. This site is a legacy of sorts, a place to collect thoughts, notes, book summaries, whilst providing a searchable archive to easily lookup and reference. Learn more on the
About page
.
Latest posts by Penny Butler (see all)