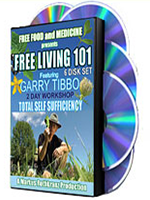 Everything you need to survive is within 1 mile of where you live. Even if you live in a suburban home or the city. Learn how the wild plants "weeds" in your area are actually the most powerful food & medicine that can feed and heal you of almost anything. Learn how to make house payments without having a job, simply by recycling. Living naturally heals you, your finances, and the world. This 6 disk set will change the way you look at things. This is the future. This amazing highly inspiring 6 disc set is a two day workshop that will show you how to never worry about the economy or your health ever again. This is true freedom.
59.97
Click Here
The following two tabs change content below.
Penny has a passion in 'accelerated learning' and a special interest in living an optimal life including health, time, business, goals, mindset and happiness. Penny is a truth-seeker, ever-questioning, ever-learning, ever-researching, ever delving further and further and deeper and deeper down the rabbit hole. This site is a legacy of sorts, a place to collect thoughts, notes, book summaries, whilst providing a searchable archive to easily lookup and reference. Learn more on the
About page
.
Latest posts by Penny Butler (see all)