New Brandable Plugin: The WordPress Bar – Promote Yourself
This new wordpress plugin looks like the first of it's kind. It allows you to customize your own top Bar for when people leave your site temporarily to check out something you have recommended, and allows your visitors to see what other posts you've written that have mentioned that site, and come straight back to your blog when they have finished if they wish, or to bookmark it in social media sites. Check out the video overview first to understand what it does:
Feature a "DiggBar like" to all external links (except the ones that you don't want it to do it for)
Give your users up to 16 social network sharing links
Title and Logo branding options for your The WordPress Bar
Track stats for how often featured links are viewed by your users
"As Featured In…" – This will list all of the posts that each link is featured in. Great way to introduce your readers to new articles!
Easy Short Link Creation – It will automatically generate a shorturl for the external site like http://pennybutler.com/facebook
Custom Link Identifiers – Customize the identifiers in your URL to make your links more memorable to your readers. Example: Make pennybutler.com/?facebook show The WordPress Bar for Facebook.com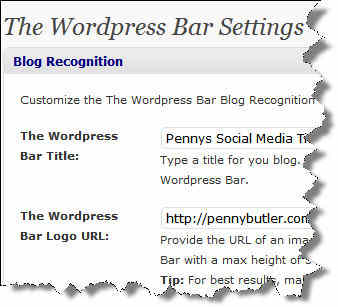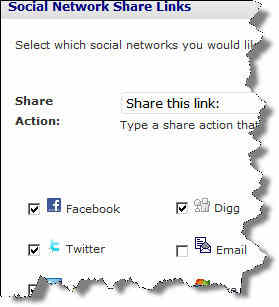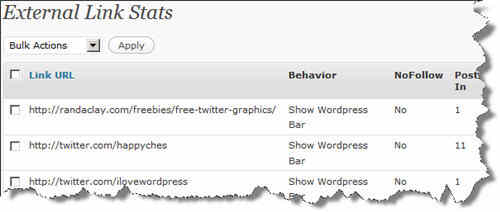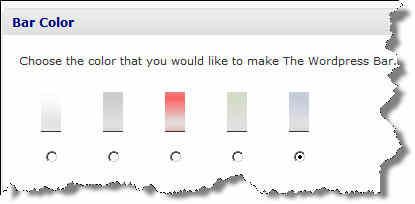 I've only played around with it last night, so haven't created a proper 'brand image' yet to use in it, but it looks like a fantastic way to brand yourself and get people to come back to your site after they have looked at the next, but also gives them the option of being able to read more about what you've written about the particular site.
Normally, I hate popups and things, but this one doesn't irritate me at all, I've seen it on other people's site and I was glad for the opportunity to read more about what they wrote and go back to their site.