Mixed Salad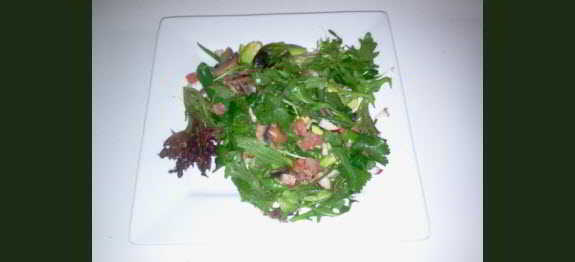 Today's lunch – greens (beans, brussels sprout, bacon, lettuce, sprouts, asparagus, avocado, radish, rocket, mushrooms)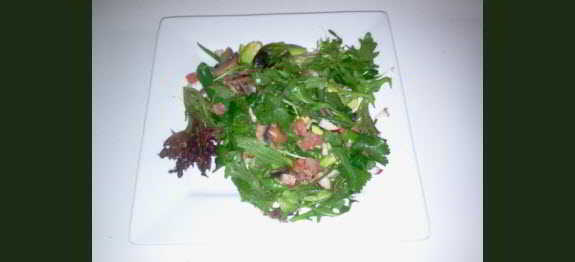 Transition Salad
2013-11-20 23:43:57
Ingredients
2 Slices Bacon (optional)
2 Mushrooms
1 Asparagus
5 Beans, sliced
1 Brussels Sprout, sliced
Handful mixed lettuce
Handful Rocket leaves
1 Radish, chopped into small pieces
1 Avocado, cubed
Handful Bean Sprouts
Instructions
I fried the bacon in a skillet pan then removed.
Then I added a bit of butter to the pan and added mushrooms, asparagus, beans, and Brussels sprout.
Then I mixed it all together. Was very tasty but next time I think I might omit the avocado as it wasn't needed.
Journey to a Better Life http://pennybutler.com/