Mashed Cauliflower (Raw or Vegetarian)
2013-11-21 08:01:16
Ingredients
1 head cauliflower broken into small pieces
1 Garlic Clove
Sprinkle of sea salt
1 TBSP Olive oil
Sprinkle of herbs or spices
Instructions
Blend until desired consistency
Notes
For non-raw version, steam cauliflower & garlic before blending.
Use less garlic in the raw version as it's quite strong in it's raw form.
Penny`Pedia http://pennybutler.com/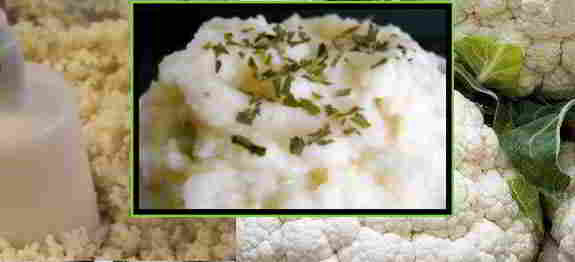 Olive oil can be substituted with Flaxseed oil,

butter

,

lemon

juice, or coconut cream (whatever takes your fancy)
Sea Salt can be substituted with Himilayan Rock salt or omitted
Herbs that work well are thyme, sage, chilli flakes, chives, or rosemary, etc
Optional Black Pepper, Cayenne Pepper,

Turmeric

, Nutmeg, or

Parmesan

cheese (sprinkle)
Optional 1/2

Avocado

, sliced or cubed
Optional You could even serve with caramelized onions.
Optional If you are not raw, you can steam the

cauliflower

and garlic, or roast or sautee the garlic before processing.
The following two tabs change content below.
Penny (NaturalHealing.com.au)
Penny has a passion in 'accelerated learning' and a special interest in living an optimal life including health, time, business, goals, mindset and happiness. Penny is a truth-seeker, ever-questioning, ever-learning, ever-researching, ever delving further and further and deeper and deeper down the rabbit hole. This site is a legacy of sorts, a place to collect thoughts, notes, book summaries, & ideas whilst providing a searchable archive to easily lookup and reference. Learn more on the
About page
.
DISCLAIMER: The information on this website is not medical science or medical advice. I do not have any medical training aside from my own research and interest in this area. The information I publish is not intended to diagnose, treat, cure or prevent any disease, disorder, pain, injury, deformity, or physical or mental condition. I just report my own results, understanding & research.
Latest posts by Penny (NaturalHealing.com.au) (see all)