Hope for Haiti Now! Telethon – ReWatch the Music Performances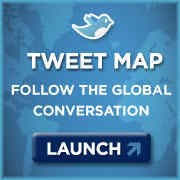 You can pre-order the entire show on iTunes, but if you want to re-watch the video performances in the meantime, I'll update this page with the links to video sites that I find where people has recorded it live and published it. And embed my fave's.
Donate Now @ https://hopeforhaitinow.org/

Then Tweet about it, using hashtag #igave to encourage others to donate.
Follow the Global Conversation with the Hope for Haiti Now Tweet Map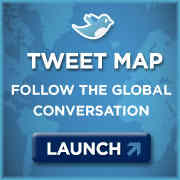 So far:
Alicia Keys "Prelude to a Kiss" [Watch on YouTube]

Alicia Keys "New York", [Watch on YouTube]

Coldplay "A Message live in London" [Watch on YouTube]

Bruce Springsteen "We Shall Overcome" [Watch on YouTube]

Stevie Wonder "A Time to Love" & "Bridge Over Troubled Waters" [Watch on YouTube]
Shakira "I'll Stand By You" [Watch on YouTube]
John Legend "Motherless Child" [Watch on YouTube]
Mary J Blige "Hard Times Come Again No More" [Watch on YouTube]
Taylor Swift "Breathless" [Watch on YouTube]
Christina Aguilera "Lift me Up" [Watch on YouTube]
Sting "Driven to Tears" [Watch on YouTube]

Beyoncé & Chris Martin

"Haiti – I can see your Halo" [Watch on YouTube]
Sheryl Crow, Kid Rock, and Keith Urban "Lean on Me" [Watch on YouTube]
Madonna "Like a Prayer" [Watch on YouTube]
Justin Timberlake and Matt Morris "Halelujah" [Watch on YouTube]
Jennifer Hudson "Let It Be" [Watch on YouTube]
Haitian artist Emeline Michel "Many Rivers to Cross" [Watch on YouTube]
Neil Young & Dave Matthews "Alone and Forsaken" [Watch on YouTube]
Wyclef Jean "Rivers of Babylon" [Watch on YouTube]
Bono, The Edge, Jay-Z, Rihanna [Watch on YouTube]
This is a playlist of "All" 'Hope for Haiti Now' Telethon Appeal Performances on YouTube:
Direct Link: http://www.youtube.com/user/happyches#grid/user/D34CB4E64D503116
Beyoncé & Chris Martin "Haiti – I can see your Halo" [Watch on YouTube]
Madonna – Like a Prayer [Watch on YouTube]
Jennifer Hudson "Let It Be" [Watch on YouTube]
Justin Timberlake and Matt Morris "Halelujah" [Watch on YouTube]
Stevie Wonder "Bridge Over Troubled Waters" [Watch on YouTube]
Sheryl Crow, Kid Rock, and Keith Urban "Lean on Me" [Watch on YouTube]
Shakira "I'll Stand By You" [Watch on YouTube]