Google Plus Widget – Alternative to WordPress Plugin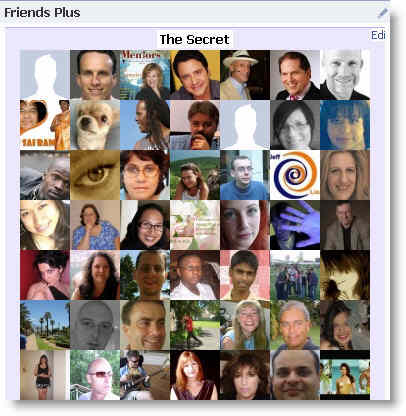 The previous Google Plus WordPress plugin that I recommended a couple of weeks ago is not able to keep up with Google's constant changes. Basically it fails in that it ceases to get your photo and # of followers. This is an alternative that I found today that also works on html sites.
1.) How to find your Google+ ID

Your GooglePlus ID is the 21 digit number after your profile. Login to GooglePlus and have a look at the URL bar. Copy this number, you'll need it below to setup googleCards!
So for example, when I go to my GooglePlus account, my ID is: 111199166593390489850
(Tip: You can also "hover" over your main profile photo and look at your status bar in your browser to make sure that you have the right id)
(Tip #2: If you "click" on your profile picture, you'll also see your ID in the url bar)
2.) Head over to WidgetsPlus.com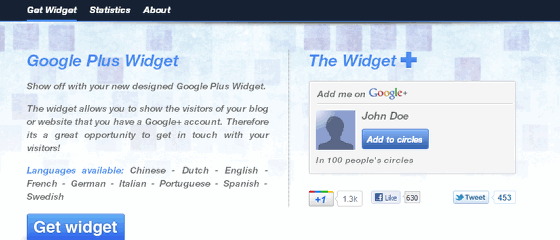 3.) Click on Get Widget

4.) Change Basic Settings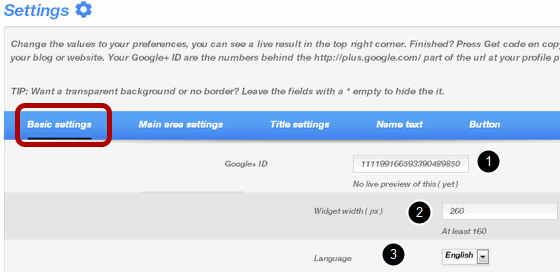 Scroll down the "WidgetsPlus" page slightly and you'll see all the settings you can change.
The first tab "Basic Settings" wants your Google+ ID, Widget Width, and Language.
So for mine, I will type:
1.) 111199166593390489850
2.) 260 (because that's the size of my particular sidebar)
3.) English
5.) Change Main Area Settings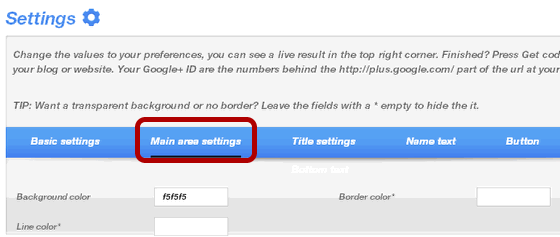 I left the background colour as default and removed the border/line colour values to make them transparent.
6.) Change Title Settings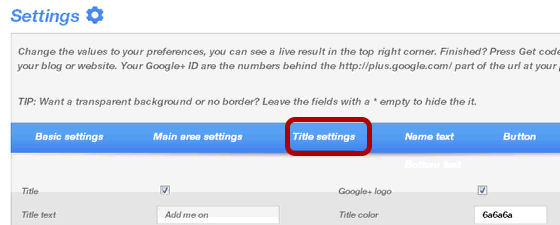 I left these as default but you can change it as you see fit.
7.) Change Name Text

Also left these as default but if you want your name to be a different colour or size, you can change it here.
8.) Change Button Style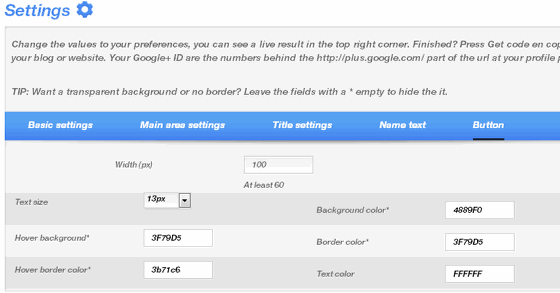 This plugin gives you lots of options to change the button – wow! But I just left them defaults because I need to get back to working on clients sites rather than posting this blog post :)
9.) Click Get Code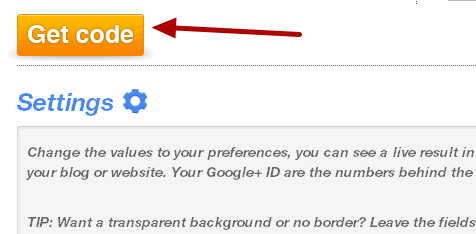 Clicking on Get code will give you the widget code needed but will also give you a preview of what it will look like.
10.) See Preview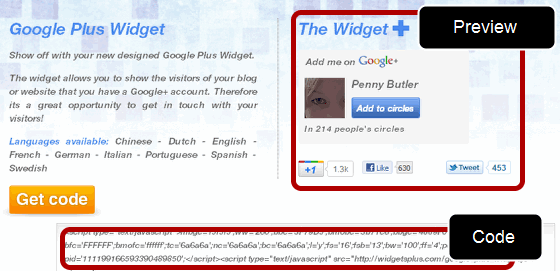 If you like your preview, copy the code and paste it into your widgets sidebar (see below). Copy the code first.
11.) Go to Widgets
Go to widgets in your WordPress backend.
12.) Drag a Text Widget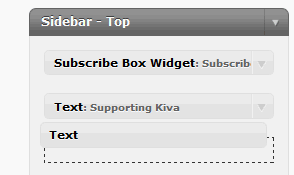 Drag a Text Widget into your Sidebar
13.) Paste your Code into Text Widget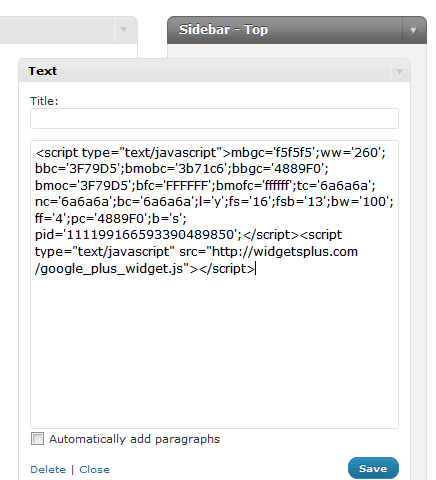 Paste your Google+ Code into the text widget and click on Save.
You can optionally place the code anywhere – into a post, page, footer widget, into your theme files, into html etc.
All done!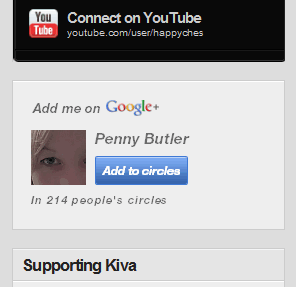 If you checkout my sidebar you can view it for yourself (and make sure you add me to circles).
If you haven't got a Google Plus invite yet and would like one, I still have over 100 invites, so contact me using the contact form and I'll send you an invite (do it via contact form so that I can add you by email) – Please include your First Name, Last Name, and Email Address that you would like invitied to GooglePlus. And please mention GooglePlus in the contact form (some people left it blank – didn't know if they were spammers or blog readers lol, so just a quick note saying "Please invite me to Google+" will be enough :)